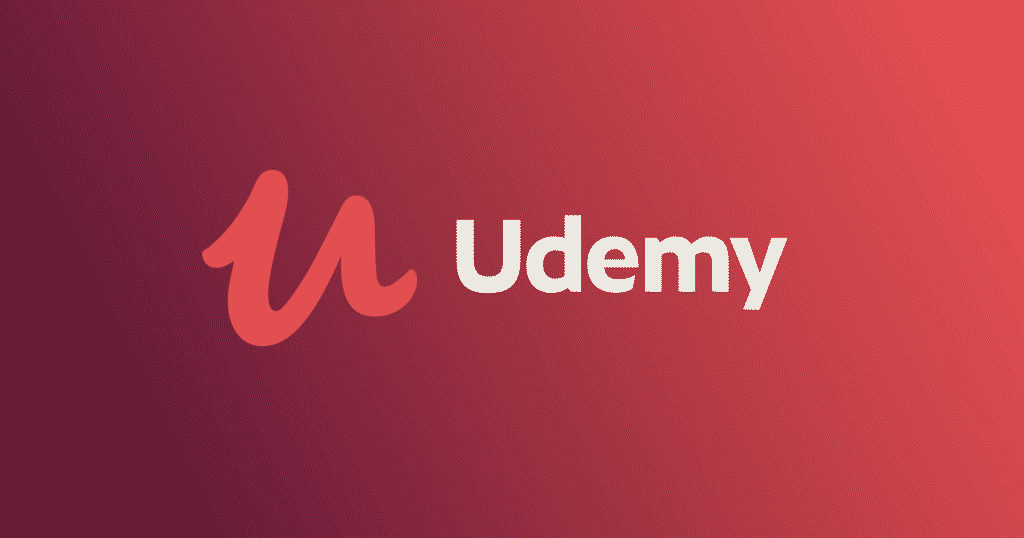 With this list of sites like Udemy, we aim to bring you the best online learning platforms on the internet. Udemy is one of the best online education sites with over 40,000 courses to choose from. These online courses cover almost every single category imaginable. From computer programming skills all the way to learning how to speak sign language online, Udemy courses are truly versatile and complete.
If you're planning on taking free online courses, you're going to love Udemy. With over 12 million active students, it's easily among the best online learning platforms. Udemy courses can be taken via a computer, tablet or even a smartphone, for accessibility on the go. Test preparation tools are provided in order to ensure that all students have the necessary resources to get stellar grades.
However, Udemy isn't the online provider of online educational courses. There are many Udemy competitors that provide you with similar classroom platforms and most of them are entirely free courses online. With the list of sites like Udemy below, you will easily be able to find the best online learning websites for your specific needs. Whether you want to take a self-defense class online or even if you want to increase your self-esteem so flirting with girls won't seem so frightening, the following educational networks are sure to provide you with all the knowledge you desire.
edX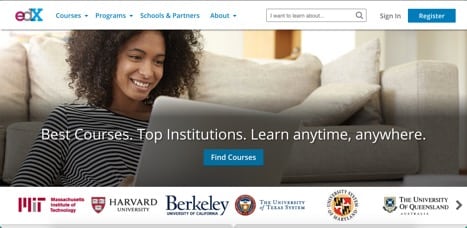 Official Site
edX is another excellent website for taking free classes online. This online learning platform is built with simplicity in mind, with beautifully built courses and tons of excellent resources. Their support staff is always available and the educators here are incredibly helpful. edX has a mobile app available on Android and iOS so you can take the learning with you. Explore the classes at edX right now!
---
back to menu ↑
Alison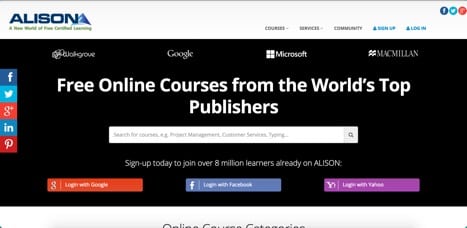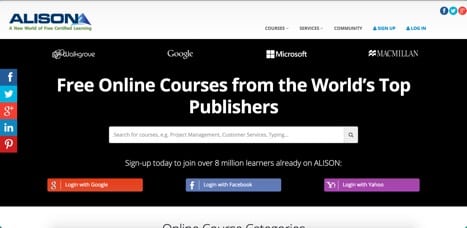 Official Site
Alison is one of the best free online courses platforms that brings you courses from top publishers. These courses were developed by members from places like Google, Microsoft and many other major brands. With nearly 1 million graduates and over 750 different courses available, you will certainly find something for you. Alison is free is and brings you all sorts of course types.
---
back to menu ↑
Coursera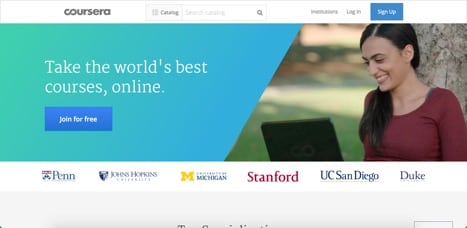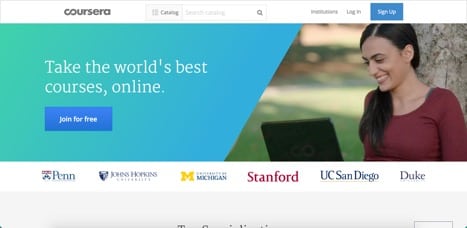 Official Site
Coursera is one of the top Udemy alternatives online. It brings you tons of free courses from top schools including Standford, Johns Hopkins University, Duke University and more. Whether you want to learn coding, business management or even psychology, Coursera has it all. Their intuitive online classes are easy to follow and make it easy for you to achieve your goal. Check out Coursera now!
---
back to menu ↑
Academic Earth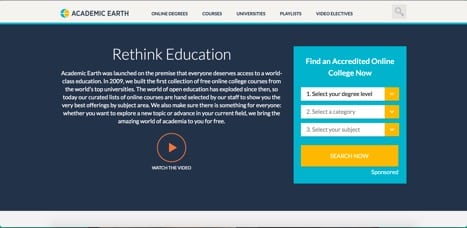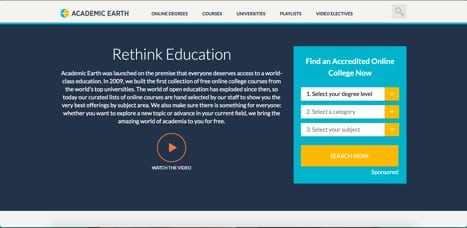 Official Site
Academic Earth is another one of the great sites like Udemy online. If you're looking for truly free online courses, you won't be let down. They have something for everyone, whether you have a GED or a Master's degree, you will find classes that suit your needs. Brush up on your accounting skills or get yourself a fully certified finance degree so you can be the one handing out loans like LendUp to strangers with poor credit. Whatever it is you wish to accomplish, it's easier and more official on this platform than it ever will be at any of the other sites like Udemy. Explore Academic Earth now if you're looking for one of the best online learning platforms available and you won't be disappointed!
---
back to menu ↑
Khan Academy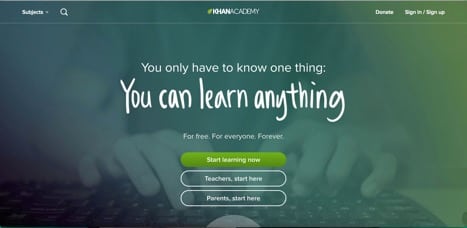 Official Site
Khan Academy is another brilliant option when searching for sites like Udemy. It's built with great interactive courses that allow you to easily learn how to code, how to speak new languages and much more. Khan Academy has free online courses for all levels ranging for 1st grade courses all the way to college level classes. Discover all of the amazing online classes available at Khan Academy now!