Steep and Cheap is among the best outdoor gear stores on the internet. With tons of outdoor clothing, camping gear and all of the needed essentials, you will easily be able to plan you next outdoor activities. Steep and Cheap is well known for having low prices and a huge selection, providing you with great variety.
While Steep and Cheap has been around for many years and while they hold only high quality equipment, they cannot ship to all countries, including Mexico, China and others. This places huge limitations, causing international buyers to have to look elsewhere for quality outdoor gear.
Our team spent hours researching the industry in order to find the very best sites like Steep and Cheap online. We came up with a solid list of the top rated outdoor gear deal sites online. Whether you're looking for hiking backpacks, cold-weather camping units or even a quality pair of boots, you'll find everything you need and more with the sites listed below. Furthermore, most of these stores can ship internationally at affordable rates.
Sierra Trading Post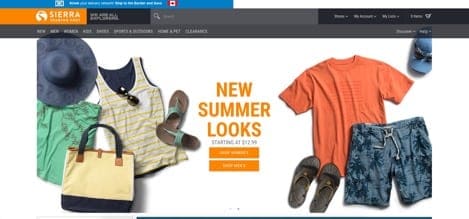 Official Site
Sierra Trading Post has a ton of clearance and marked down outdoor gear and apparel for the entire family, even your beloved pet. Each day, Sierra Trading Post lists 24 items for 24 hours. The prices on these items are cut down even lower. Grab them if you find something of interest. You can go wrong with Sierra Trading Post's 24 hr deals. The shipping costs on this website reflect the great deals you can find on this site.
---
back to menu ↑
CleanSnipe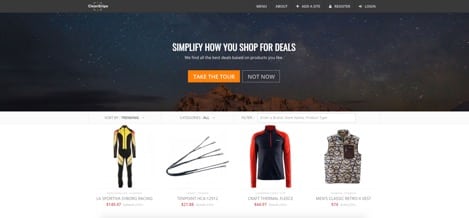 Official Site
CleanSnipe wants to simplify the way you shop for deals. This addition to discount gear websites will only find you the best deals for the products you want. They won't fill up their searches with similar items just to have you buy them. CleanSnipe uses a specialized algorithm to give you exclusive promotions, price alerts, and consolidated emails. Always be ahead of the wilderness shopping game with CleanSnipe.
---
back to menu ↑
LiveOutThere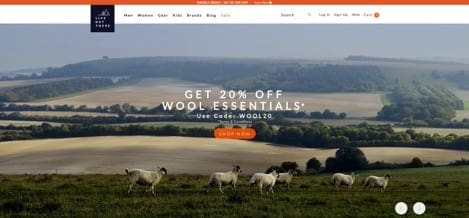 Official Site
LiveOutThere must be included on our list of discount gear sites like Steep and Cheap. You can find some of the best camping gear deals on this site and so much more. LiveOutThere has new deals each week that can escalate up to 80% off. Shipping usually takes between 5-10 days and is always free in Canada and the U.S.A. Don't worry, this site ships internationally too. Their goal is to bring the outside to the entire world.
---
back to menu ↑
GearScan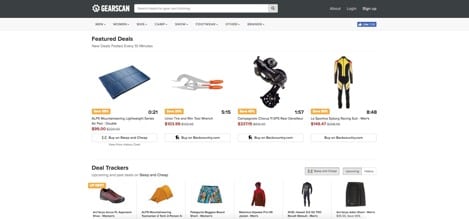 Official Site
GearScan is a flash sale store on our list of outdoor gear deal sites like Steep and Cheap. Every 10 minutes a new and amazing deal is added. If something catches your attention grab it before it's gone. The 10 minute deals only have a limited quantity. GearScan also has a whole catalogue of inventory from snow equipment to footwear. There's also a ton of brands you love like Black Diamond, Arc'teryx, and Patagonia. What are you waiting for? Click on the link above to see all the great deals this site has to offer.
---
back to menu ↑
Running Warehouse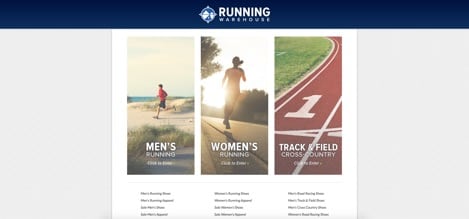 Official Site
If you're looking for quality footwear that will overcome any terrain you set foot on, you should browse this addition to our list of websites like Steep and Cheap. Running Warehouse has everything from running shoes to cross country shoes for men and women. Find the newest releases or shop the sales for awesome discounts. If you need new shoes that are comfortable, stylish, and low priced, you should take a look at Running Warehouse.
---
back to menu ↑
The Clymb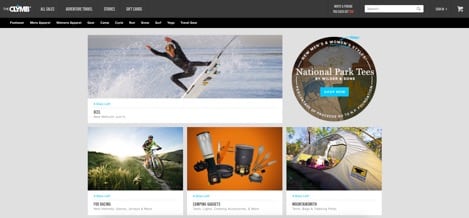 Official Site
The Clymb can get your ready for your favorite summer, winter, fall, or spring outdoor activity. This online store has a lot of discount outdoor gear for any sport, to any degree of difficulty. Stock up on your yoga supplies, surf stuff, or camping gear. The low prices will give you extra savings to buy a new down coat or biking shirt. The Clymb has deals up to 70% off and satisfaction is guaranteed with every purchase. There's no reason not to browse this website.