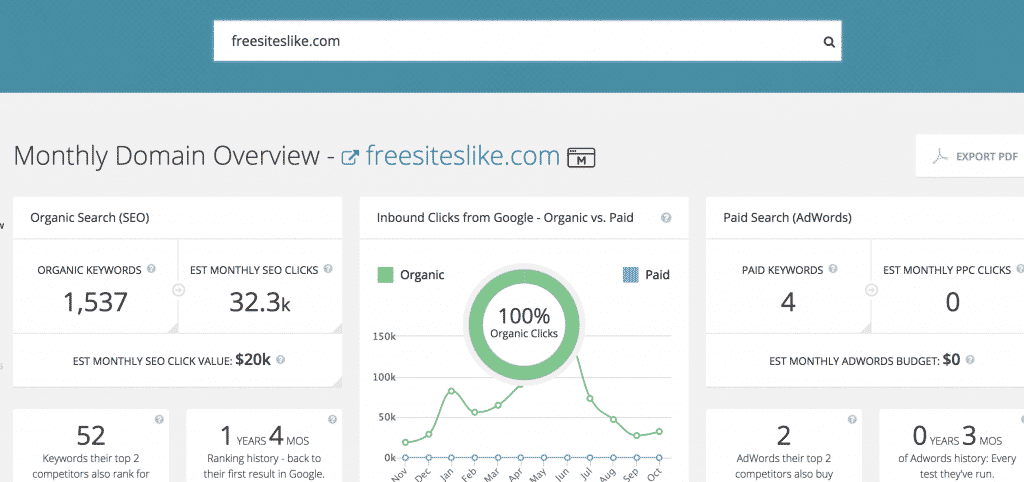 If you have a blog, website, or any online business you must have competition. SpyFu is a competitor keyword analysis tool that can help you rise in the ranks and be better than the rest. Use SpyFu to see every keyword ever bought or any organic keyword your completion has used, over the past 10 years. With SpyFu you can pinpoint the exact Google algorithm that has helped your rival's website.
Ultimately, SpyFu can be used to spy on competition and learn all their SEO and social media secrets. These can then be used to add volume to your own website. Another way to use these keyword spy tools is to flip your view and find websites that are doing well in your niche. Instead of spying you can use SpyFu to learn what works and what doesn't.
SpyFu can be effective and useful if you use it the right way. Take all the time you need to learn the basics then start searching for the information you need. You can search everything, including all Adwords activity and collected data. This website's main goal is to see how your competition got to where they are today, and how you can achieve that too. For more sites like SpyFu that give you access to a ton of information, browse the list below.
SEMrush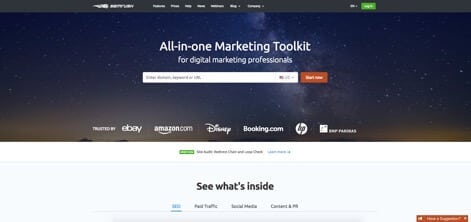 Official Site
SEMrush is an all in one marketing toolkit for digital marketing professionals. If you use SEO for your business, you can do so much more with SEMrush. This is an excellent addition to websites like SpyFu. SEMrush can do a lot, it can show you keyword spy tools, it can audit SEO and backlinks, it can help you gain more organic traffic and more. SEMrush will help you go above and beyond with your business in just a few days. Click on the link above to see all that it can help you do.
---
back to menu ↑
KWFinder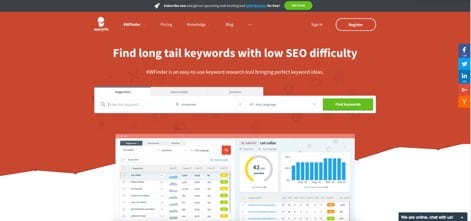 Official Site
If you're looking for help with keyords, you've come to the right place with this site found among SpyFu alternatives. KWFinder can help you find long tail keywords that rank for low SEO difficulties. It can also help you find keywords that are easy to rank for. There's also a place on KWFinder to discover all the keywords that your competitors have missed, giving you a fighting chance to rank over them. Lastly, this site can also help you narrow down your keywords by language or location. If you need a top of the line keyword tool to rank higher on Google, try KWFinder, you won't be disappointed.
---
back to menu ↑
iSpionage 
Official Site
When you need an SEO competitor analysis, iSpionage can help you uncover the truth about your competition. Simply enter your oppositions website and take a look at the results. When you know how the other sites like yours are making it to the top, you'll understand how to do it too. Use iSpionage to drive targeted traffic, generate more leads, and increase conversion rates. Download your competitor's SEO keyword list and start using it to make your website just as good as theirs.
---
back to menu ↑
Moz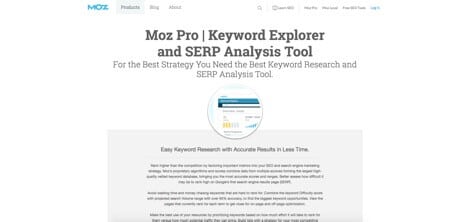 Official Site
Moz is a great keyword competition checker tool. Moz must be added to our list of sites like SpyFu. There's a ton of things you can do with Moz, like know more about, keyword research, SEO audits, crawl logs, backlink research, rank tracking, and a lot more. There's also a large database of marketing resources for you to use. Moz not only lets you spy on competition, it also helps you build your brand and get noticed in the vast world called the internet. Try it for free and see for yourself just how helpful Moz can be.
---
back to menu ↑
Can I Rank?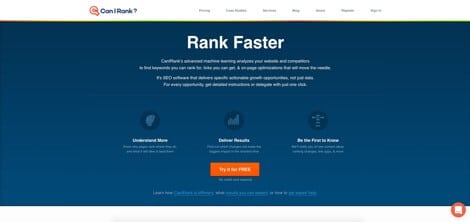 Official Site
Can I Rank? Is a full SEO competitor ananlysis tool that is easy and free to use. This website will give you all the data you need to improve your website, know what's missing, and what your competition is doing differently. When you scan your website with Can I Rank? you'll get a detailed report with tips and tricks to improve your status. There might even be an SEO idea you didn't know about. Try this site similar to SpyFu and make your website better with just a few clicks.
---
back to menu ↑
KeySearch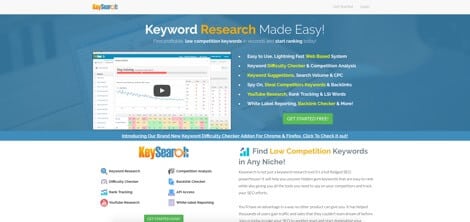 Official Site
If you want to improve your profits with low competition keywords use KeySearch. This site will have you ready in seconds and will help with your ranks today. The best thing about this addition to sites like SpyFu is that it's incredibly easy to use. You can use KeySearch for keyword research, rank tracking, and as a difficulty checker. There's a lot more that can be done with this site too. If you're running or working for a niche site, you should be using this keyword competition checker tool to become a full fledged SEO powerhouse.
---
back to menu ↑
KeywordSpy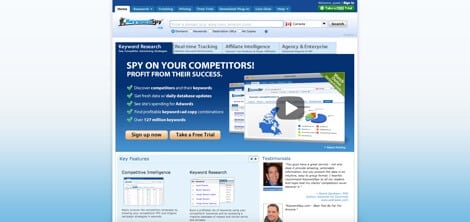 Official Site
Lastly, on our list of sites like SpyFu, we must include KeywordSpy. This website can help you spy on your competitors and profit from their success by using the same techniques for your own site. See what they spend on Adwords or the high ranking keywords that they use. You also get daily database updates with KeywordSpy. Try it for free and see everything else this website has to offer. KeywordSpy is the best tool by far for anyone who works on a website.