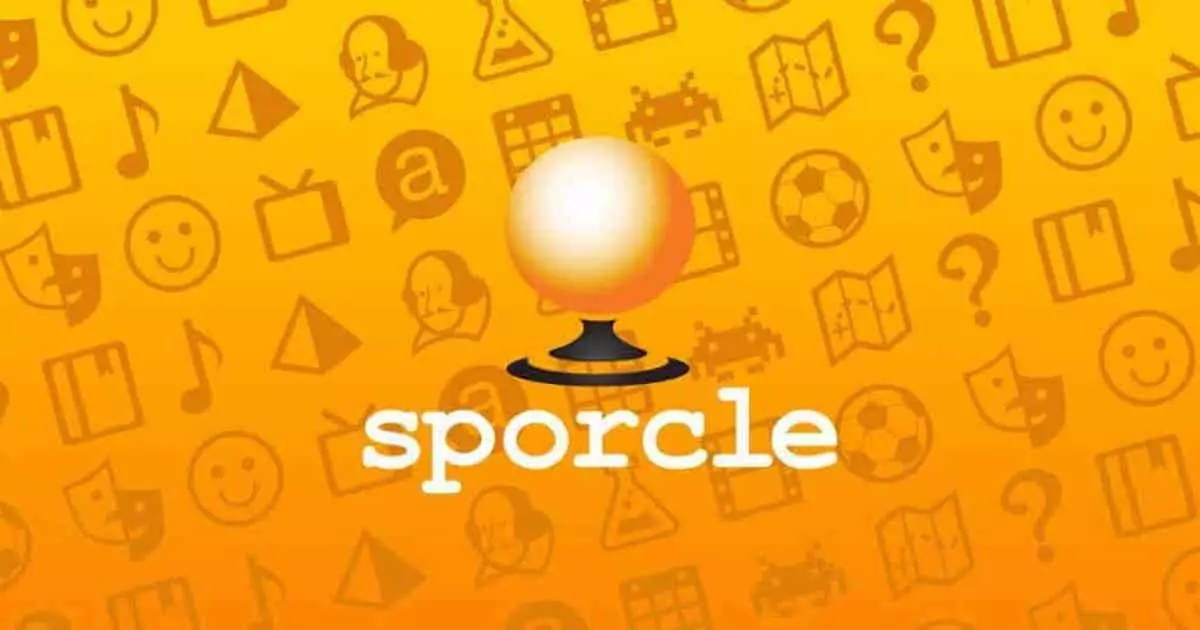 When you want to entertain people during a party or just improve your knowledge of the world, you should take a look at these free trivia games. It's always fun to question what you know and learn new things in a fun way. You can use the questions and answers found on these sites to plan a trivia night in your home or enjoy the quizzes by yourself.
Sporcle is the leader of its kind when it comes to trivia and quizzes. There are over 1 million user-generated quizzes on Sporcle. They expand on every topic imaginable and have been played over 2 billion times. The free games on this site are that good. You can even add the games, quizzes, and trivia's, to your iPhone or Android to bring them everywhere you go.
Sporcle's purpose is to help people learn more and have fun. Don't miss out on the live trivia shows each week in hundreds of bars and restaurants in your state. Check the site for the next available trivia parties. For more great sites that have games, trivia, and quizzes for people of all ages and degrees of knowledge, check out our list of quiz sites like Sporcle, each one is more fun than the last. Enjoy!
Fun Trivia

 
Official Site
This site is simple to navigate and a lot of fun. You'll love all the online quizzes, facts, and brain teasers found on Fun Trivia. Use the ideas on this site to host your own party or test yourself and try to beat the high scores. With over 130,000 trivia quizzes on 30,000 different topics, you're sure to find something that catches your attention. Try something you know a lot about to see if you retained the information or pick a topic you know nothing about to learn more about it. Fun facts are always fun to have in your back pocket when a conversation goes stale, upgrade your knowledge on this site to add more to your repertoire.
---
Triviaplaza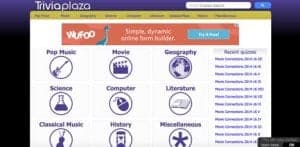 Official Site
One of the best trivia websites on our list of Sporcle alternatives is Triviaplaza. Triviaplaza has a lot of information on its pages. Start by choosing a category like geography, music, or miscellaneous then narrow your search by choosing a quiz, fun facts, or trivia challenge. Play by yourself and try to beat high scores or use them for your next social event. You're sure to be the life of the party when you start a challenge people are sure they can beat. Test your friends on their wisdom and intellect. You might be surprised on who knows what.
---
ActionQuiz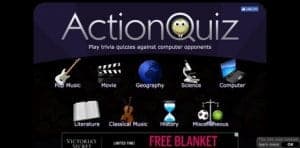 Official Site
ActionQuiz must be added to our list of websites like Sporcle. This site has a ton of trivia games online. Play the games and quizzes alone, against another player or a computer opponent. Some of the categories on this site include classical music, science, and history. Do you remember all that you learnt in school? Try the domino quiz as you prevent dominos from crashing each time you answer a question right. Test yourself on this fun website to find out what you really know and what you forgot, your intelligence might surprise you.
---
Sploofus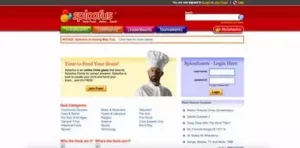 Official Site
With a name like Sploofus you know that you're about to enter a world of goofy games and fun times. This is one of the top sites like Sporcle to test your capabilities in retaining knowledge and facts. If you're ready to feed your brain you've come to the right place. Each question you get right gives you a reward and Sploofus guarantees that you'll puzzle your mind and boggle your brain with their trivia questions and quizzes. The best thing about this site full of online quizzes, is that its 100% free.
---
Games For The Brain 
Official Site
There's a ton of games on this site to keep you busy for days. Games for the Brain will test your abilities and pick your brain until there's nothing left. Some of the games you can find on this mind-boggling website are called, masterpieces, guess the colors, the game that you name, manyland, and ooze. Each one is more exciting than the last and will leave you frazzled as you get further in the game. If you want to have fun and work a little bit to find the solution, you should check out the games on Games for the Brain.
---
PaulsQuiz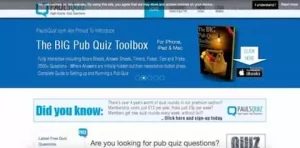 Official Site
PaulsQuiz adds new material each week, you'll never run out of game ideas with this addition to our list of sites like Sporcle. You can download the fully interactive game sheets, answer sheets, and trivia questions to bring to your next party. This is one of the best quiz sites for a pub quiz or party night. Currently, there are thousands of top-quality quizzes for you to enjoy on PaulsQuiz and remember, more are added each week. If you want to find a question to stomp the most avid thinker in your group, search through PaulsQuiz, you're sure to find something to frazzle your friend.
---
Mental Floss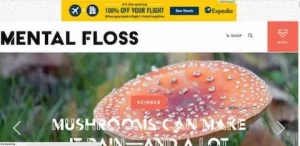 Official Site
Another one of the sites similar to Sporcle that have a lot of fun trivia games is Mental Floss. Mental Floss will satisfy the most curious knowledge junkie you know. All the most fascinating elements of the world have been bunched together and made into smart, upbeat, and witty quizzes, trivia questions, and facts. Mental Floss is determined to illuminate your view on the world and make it fun at the same time. With over 20 million unique monthly visitors, Mental Floss is on top of the game when it comes to brain amusements.
---
Triviala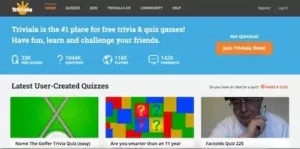 Official Site
Lastly, on our list of sites like Sporcle, we must mention Triviala. This website is a place to have fun, learn more about the world, and challenge yourself and your friends. It's also completely free to use. You can enjoy the already made quizzes and trivia questions or create your own based on your personal wisdom. Try to stump your friends with a category they think they know all about or test your personal capabilities on a subject true to your heart. The knowledge is never-ending on Triviala, start browsing this websites pages to learn everything it has to teach you.