If you create your own music and songs, you'll love ReverbNation. This site shows you how to market your music to industry partners and expose your work to fans. There's also a ton of innovative tools you can use on ReverbNation to help you promote your brand and sound. You can also use this website to find gigs with a lot less effort by having maximum exposure in the music industry.
On this site, you can choose to log in as an artist or a fan. Fans can find new talent to share on their social media accounts which help the artists get discovered and go viral. If you sign in as an artist you can access over 100 industry opportunities to take you to the next stage. There are also tips and tricks to make your life easier when it comes to managers, licensing, and tours.
Find out if your song is ready for the radio or how to sell your songs. Discover a ton of new songs and share them with your friends. You can also download the mobile app to use ReverbNation everywhere you go. Sometimes we just want to listen to music, other times we want information about the up-and-coming, this site lets you do both. For more social music sites like ReverbNation, browse our list of sites below.
SoundCloud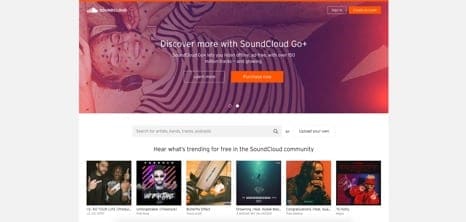 Official Site
One of the top music sites for artists is SoundCloud. This site lets you listen to music and add your own for others to enjoy. With over 150 million tracks to listen to, and growing each day, SoundCloud is a safe bet that your voice will be heard. SoundCloud is free to use and doesn't allow any pop-ups, giving you a peaceful music experience. Connect to SoundCloud today and see all that this website found among ReverbNation alternatives has to offer.
---
back to menu ↑
MySpace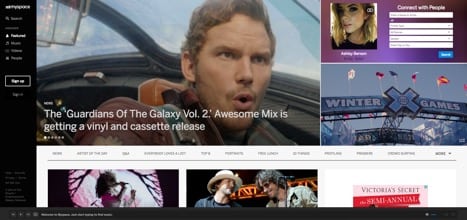 Official Site
MySpace is one of the oldest sites like ReverbNation on our list. This site has been revamped through time and has now moved from a cluttered social media site to a music loving and sharing community. MySpace's new and updated website is beautiful. You wouldn't recognize it today if you're familiar with the older version. On this website, you can read about your favorite artists, discover new talent, add your own and see if it gets picked up, and even watch short videos and read articles about your favorite books and movies. MySpace has a ton of things to discover, making it one of the top social music sites on our list.
---
back to menu ↑
MP3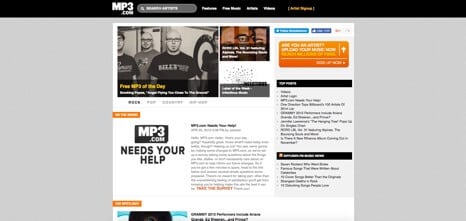 Official Site
MP3 is one of the best sites to post music. If you're an artist, don't be shy. Upload your creations and wait for the fans to pour in. You'll be surprised at how many people enjoy your songs. MP3 is also free to use. This site also lets others purchase your creations. Check out the recent posts to learn what's trending at the moment. Celebrity singing, Billboard awards, and collaboration songs are just a few things to find in the recent posts section. Click the link above to find out more about this addition to our list of websites like ReverbNation.
---
back to menu ↑
Tumblr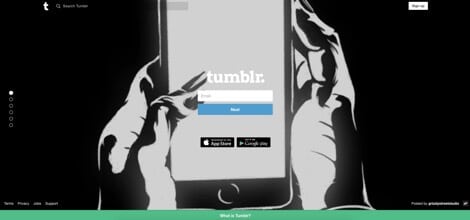 Official Site
Tumblr is another one of the top music sites for artists. This social site can help you share homemade and professional videos, audio tracks, and links to your website. Tumblr has an enormous amount of people every day on their site, you'll be seen all over the world if you post your music creations to this website. Sometimes it doesn't take long to go viral. It only takes a few people to share your song to get you the exposure you need. We guarantee.
---
back to menu ↑
Twitter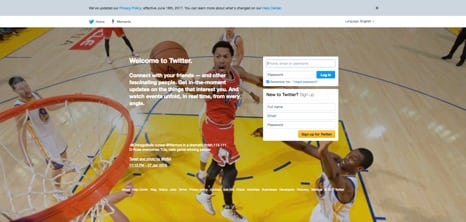 Official Site
While Twitter has some limitations, it does know how to get you noticed. Within seconds, you'll find dozens, maybe hundreds of followers. Twitter is a social media site that lets you post pictures, add links, and share short videos. People can love what you've added and retweet on their own accounts. Since Twitter is so massive, you've got an enormous chance of being discovered if you use this addition to our list of sites like ReverbNation.
---
back to menu ↑
Facebook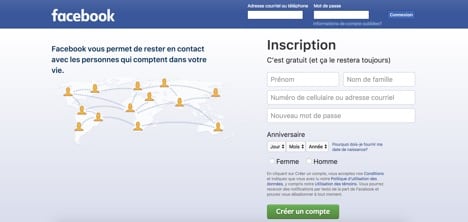 Official Site
Last but certainly not least, we must add Facebook to our list of social music websites. Facebook is known all over the world. Just about everyone in the world has a Facebook account. This is the perfect place to easily upload your work and create a name for yourself. Use your personal account or create a page for your artist or band name and go to town. Add all the content you want to share with the world. Photos, comments, videos, show dates, and more can easily be added and shared with this free website. We guarantee you'll be noticed if you use Facebook. Good luck.