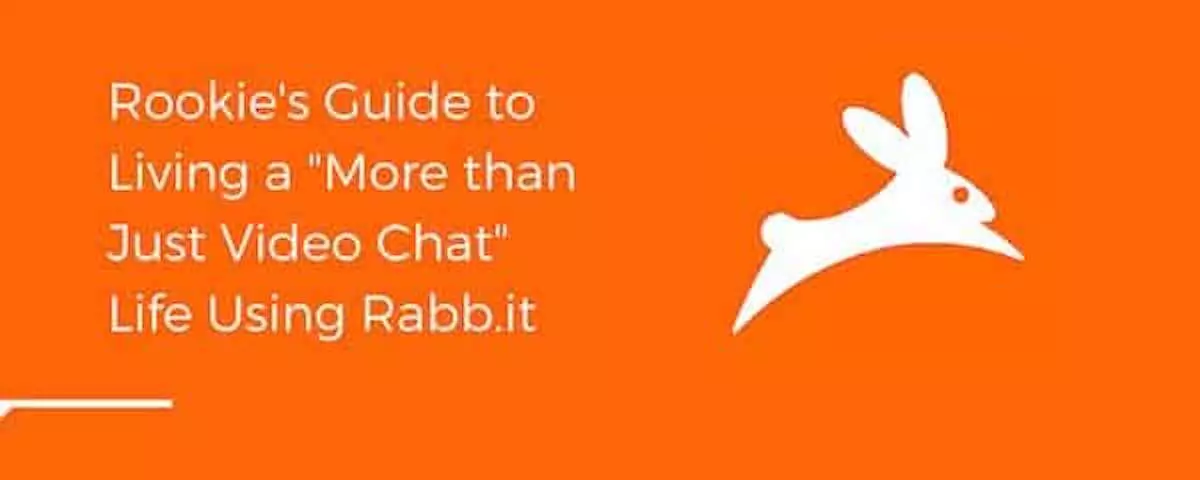 Watching movies online has become a very popular way of entertainment. Millions around the world are streaming blockbuster hits, cult classics, and entire seasons of tv shows directly on their browser or on their mobile devices. Traditionally, you'd pop a movie into your vcr or dvd and settle down on the couch with your family or friends. Nowadays, friends and family members are scattered across the globe but we still have a need to watch movies and shows with the people we love. This list gives you a ton of ways to watch movies together remotely.
Rabb.it is one of the best movie sharing sites on our list. On this site, you can share your days, watch your favorite shows with the people you love, and more, all without being in the same room, or even the same country. With Rabb.it your possibilities are endless. This site works by streaming Netflix, YouTube, Hulu, or any other browser run app at the same time between two people. Normally, if you want to watch something with someone else who's far away, you'd have to synch your stream before you press play, Rabb.it does the synching for you. All you have to do is download the app for Android or iOS or log onto your Rabb.it account online to get started.
At its core, Rabb.it is a group video chat service. what makes this site unique is the fact that it will open a synchronized browser that anyone connected can view. Rabb.it is completely safe to use, this app doesn't violate any legal issues. The only thing you need to remember when using Rabb.it is that everyone needs to be a member of the service you choose to stream. If someone in your party doesn't have a Netflix account, they won't be able to view the stream. This service is a great way to party with friends from a distance, watch movies online, and help someone shop for the perfect gift when you're not around. For more sites like Rabb.it to watch movies together online, browse our list below. All you need to do now is pick something to watch.
Gaze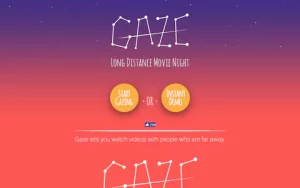 Gaze is one of the best sites to share movies like Rabb.it. On this site, you can start a long distant movie night in an instant. Gaze lets you sync watch the same thing at the same time with anyone, anywhere. Play, pause, and seek together. If you just want to chat, use the video call feature. If you want to share a file, you can do that too with Gaze. There's a lot that you can do with this instant chat and video streaming site. Gaze keeps people close without being near. All you need to Gaze with a friend is Facebook, email, or know how to copy and paste a link. If you want to watch a file in your computer, like a downloaded movie, both parties need to have the file in their folders. Gaze is very easy to use and can be started over and over again for free.
---
TogethrTV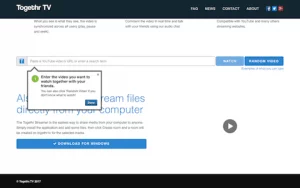 Another one of the top websites like Rabb.it to watch movies together remotely is TogethrTV. TogethrTV lets you watch anything together, chat with your friends, and comment on what you're watching, all in real time. This site offers synchronized playback across all its users, including the ability to play, pause, and seek. If you have a microphone, you can use the audio chat feature to talk with your friends, if you don't, type your message in the chat bar. TogethrTv is compatible with a ton of websites including YouTube and the TogethrTV app can be installed on your Windows computer for quicker access. Why should you watch videos alone if these kinds of Rabb.it alternatives exist?
---
Wavelength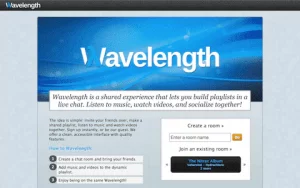 Wavelength must be added to our list of sites like Rabb.it. This site lets you share an experience and build a playlist in a live chat. On Wavelength, you can listen to music, watch videos, chat, share files, and socialize with others online, for free. Using this website is simple, create a room to get started and invite your friends. Once you're all in the room, add the music or video files you want to stream together. If you don't have anyone that wants to join you at the moment, choose an existing room with a specific theme like trance, punk, horror, or action. Discover something new and maybe make a new friend online with this site called Wavelength.
---
CyTube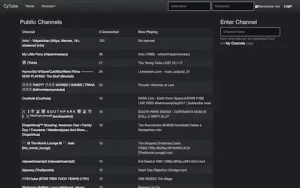 If you've found a cool video on YouTube, Vimeo, or DailyMotion that you want to share with one of your friends, you'll love this synchronized viewing site found on our list of sites like Rabb.it called CyTube. CyTube is a chat server that lets you play video links from any website.  Register a free account to get started. On CyTube, you can create a private room to watch something with someone you know, or you can join an existing room with hundreds of other connected users. Chat and share comments as you view the video. CyTube is a fun way to watch movies with friends, listen to music, or laugh at people doing stupid stuff on YouTube.
---
TogetherTube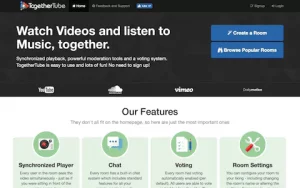 This alternative to Rabb.it has a ton of features. TogetherTube lets you chat with all the standard features including emojis and gifts, you can synchronize videos to watch with others at the same time, and you can vote on the videos you'd like to see next. Every room in TogetherTube can be customized with a name, number of viewers, chat restrictions, and more. TogetherTube is great for video premieres, binge watching, internet dj-ing, long distance relationships and just for hanging out in a safe place online. You don't need to sign up to use TogetherTube and it's completely free. This site works well with YouTube and Soundcloud, try others to see which ones work best.
---
Pluto TV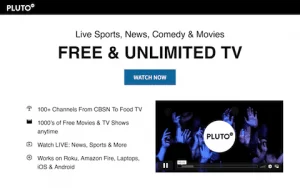 This last addition to our list of streaming sites like Rabb.it lets you watch unlimited tv for free with others online. Pluto TV has live sports, news, stand up comedy acts, movies, tv shows, documentaries, and more. On this site, you will find a ton of channels from CBSN to Food TV. More than 1000 movies and shows in their collection and live events like sports. Pluto TV works with Roku, iOS, Android, Windows, Amazon Fire, and more. This site is free to use as long as you want and you can connect with others to share streams online, like the other sites similar to Rabb.it listed above. Unfortunately, Pluto TV is only available in the United States, other users will have to find another alternative.