Polyvore is an interesting site that lets you customize your shopping to your own personal fashion choices. With Polyvore you can add all your favorite clothing items and accessories from a vast array of different stores, to mix and match outfits based on your own creative style.
Once you have chosen all the Polyvore outfits that you love, you can shop each piece from different stores, all on one site. This site stays up to date with the newest looks that fit your needs and will grow with your personal choices. When new items that resemble your style appear on fashion websites, they will be shown to you so you can add them to your favorites.
Shopping online is fun and easy with Polyvore and this site lets you really get inspired with your fashion looks. If you loved creating amazing outfits with Polyvore take a look at these other Polyvore alternatives. The following platforms are built with a similar type of environment, where you can enjoy high quality clothing and fashion in a custom, tailored-to-you type of way. Start exploring the top curated sites with options and features similar to Polyvore.
Trendtation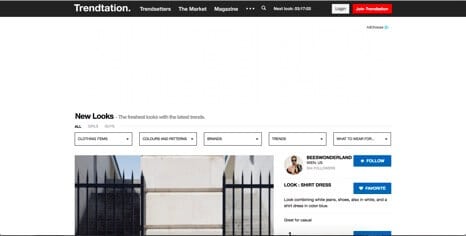 Official Site
Trendtation is one of the top fashion websites where you can either be a "style creator" or an "inspiration finder". Both will let you unearth your inner trendsetter as you help design and inspire your own looks for each season. Style creators can post their latest fashion looks so others can build their own style off of their creations. Inspiration finders can browse the site and find new looks and trends that fit their style to become a better-dressed beauty. Whichever you choose will help you discover more about fashion than you ever knew, which makes Trendtation an amazing addition to sites like Polyvore.
---
Lookbook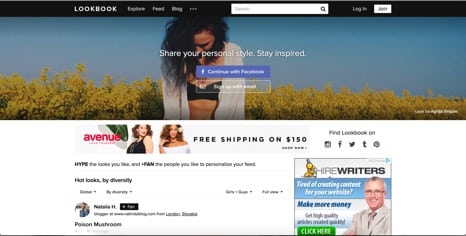 Official Site
Lookbook is a great site to share your own styles. Fashion websites usually have clothing and accessories for sale, Lookbook doesn't. This site lets you show off all your best outfits with pictures. Share your greatest wardrobe designs with Lookbook and help others get inspired to look their best. Another fun thing about Lookbook is that you can also view others pictures to get new ideas to boost your creativity. There are also links to their social media accounts so you can follow your favorite fashionistas every day. Because of all these great options, Lookbook must be added to our list of sites like Polyvore!
---
Chictopia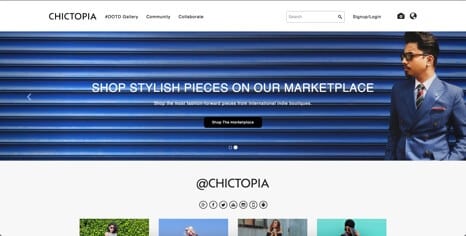 Official Site
Chictopia is one of the best fashion websites found among sites similar to Polyvore. This site is a blend of all the other sites mentioned so far. With Chictopia you can share your outfits, browse other people's personal styles, and shop for the items that catch your eye. This amazing site also gives you points for everything you do on their site. This includes liking another outfit, sharing your own, and writing in forums. What do these points do, you ask? The points you accumulate with Chictopia can be redeemed for the actual items you have fallen in love with. What's better than that?
---
Facehunter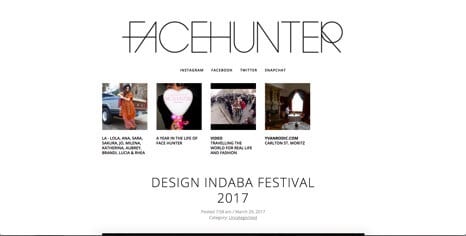 Official Site
This addition to sites like Polyvore is about fashion styles found all over the world. Millions are browsing its pages each day to get new ideas for their next outfits. From streetwear clothing styles to banquet dresses, beautiful styles are featured each day. The difference with Facehunter compared to the other fashion websites, is that this site is about art too. Each picture is a tasteful work of art. Facehunter's motto is: "eye candy for the style hungry" and this site knows how to deliver. Enjoy!
---
Trend Me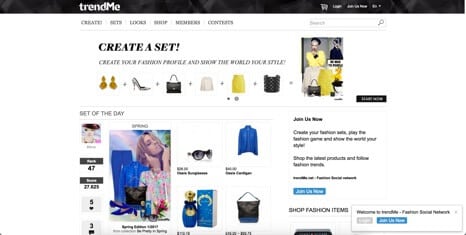 Official Site
Trend Me is a great website to play around with fashion. The above link will bring you to a kind of "paper doll" playground. Playing with Trend Me is easy. Start by dragging a model to the center page, then all you have to do is add any piece of clothing you want. This Polyvore site recommendation then gives you the option to manipulate the chosen item to fit the model. Keep adding new items until you have created the perfect outfit and look. Once you're completely satisfied with your design you can save it to share with everyone in your social media accounts. Start becoming a trendsetter yourself with Trend Me.
---
Who What Wear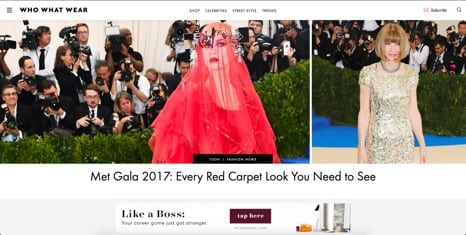 Official Site
This last addition to sites like Polyvore is about celebrity fashion. Have you ever looked at a picture of a celebrity looking flawless as he or she walks down the street and thought "OMG I want that look!"? This site makes that affirmation happen. Firstly, Who What Wear shares pictures of your favorite celebs as they look amazing in their daily outfits. Secondly, links are provided to shop all their styles for a fraction of the Hollywood prices. Who What Wear gives you the best of both worlds, there's no reason not to click on the above addition to fashion shopping websites.