PayPal is one of the largest payment options when shopping online or when sending or receiving funds digitally. While they have the most amount of active users, there are many payment sites like PayPal that provide similar, or even better than PayPal features.
Whether you dislike the PayPal exchange rate or even if the PayPal for business features don't please you, these PayPal alternatives are going to satisfy your needs. We made it our mission to find the best payment services online so you could easily and securely transfer money, purchase items and do much more with your money on the internet.
We made sure to only add the very best alternatives to PayPal in this list. You can be sure that all of these services like PayPal are amazingly secure and worthy of being used. Scroll down to discover them now and start using money online within minutes!
Skrill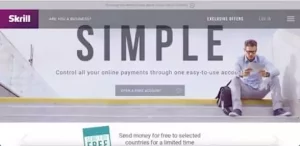 Skrill, also known as Moneybookers, is an online payment solution for multiple purposes. Skrill is very similar to PayPal because you can manage a virtual wallet, shop online, withdraw funds to your bank account and much more. One of the perks of using Skrill is that it works with high-risk businesses such as gambling, poker sites and more, which is not an option when using PayPal.
---
Neteller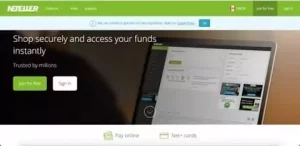 Neteller is one of the top sites like PayPal online. This website lets you shop online in complete security while also being able to access your funds at all times. Neteller works with Visa, MasterCard, Maestro, Bitcoin and many other payment types. You can use Neteller to send and receive payments online at low, affordable rates. Check out Neteller right now as one of the best PayPal alternatives online.
---
Western Union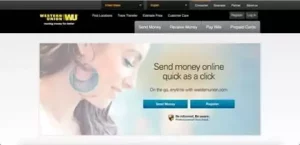 Western Union has been around for over a century and has definitely made a great name for itself. Sending money online and receiving funds too is very simple when using their platform. Western Union also has other services available such as being able to pay bills online and being able to buy prepaid credit cards online. Take a look at Western Union's website now for an alternative to PayPal.
---
Xoom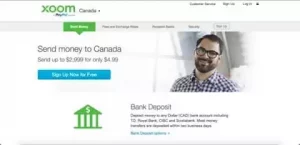 Xoom is a payment option online that is powered by PayPal. You can use this payment service to send or receive payments in dozens of different countries, making it a great alternative to PayPal. With a simple to use interface, you will quickly get the hang of Xoom. They have very affordable rates with the ability to send $2,999 for just $4.99. Check out Xoom right now if you're looking for companies like PayPal online.
---
Payoneer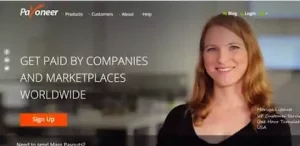 Payoneer is one of the top rated PayPal alternatives that lets you get paid by companies and marketplaces from all over the world. This virtual wallet is incredibly easy to use, making it a breeze to accept payments online. Whether you have to get paid by a client for a job or even if you're a business owner, Payoneer is one of the best ways to get paid online. Explore the payment receipt options available at Payoneer now.
---
Payza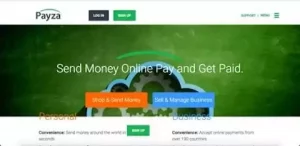 Payza has numerous features similar to PayPal. You can send and receive money online for personal purposes. However, Payza also provides payment processing solutions for business owners. Payza brings you a fully featured online wallet that you can use to make purchases from online stores. Withdraw funds directly to your bank account with ease. Experience the amazing features at Payza right now!
---
Google Wallet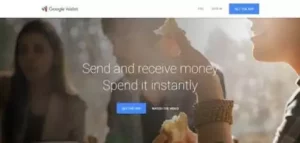 Google Wallet is powered by Google and is accepted almost everywhere PayPal is accepted. This virtual wallet lets you pay on the go with your mobile devices with NFC terminals. You can also use your Google Wallet to make purchases online and send or receive money instantly. Google Wallet is definitely one of the best PayPal alternatives worth signing up for. Join Google Wallet for free immediately!
---
World Remit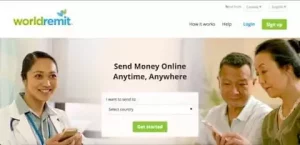 World Remit is another excellent PayPal alternative that lets you send money online. You can send money to any country and at any time with instant receipt of the funds. World Remit provides you with excellent exchange rates and very low rates, making it a great alternative to PayPal. With a simple to use interface and a quick sign up process, you should definitely take a look at what World Remit has to offer.
---
Venmo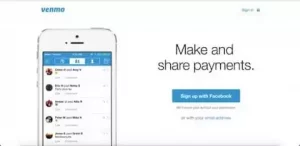 Venmo is one of the fun ways to send and receive payments online. What makes Venmo so different is that you can actually share your transactions with friends and family members. For instance, you can share the fact that you paid rent or bills with your roommate. This payment option also comes with a mobile app for sending payments on the go. Check out Venmo now for a trendy alternative to PayPal.
---
TransferWise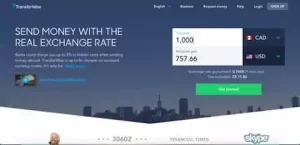 One of the excellent sites like PayPal online is TransferWise. This virtual payment option allows you to send and receive payments with the real exchange rates. If you're tired of the PayPal exchange rates that are far off from the real data, you will love using TransferWise. This is the best solution for sending money internationally when you have to deal with different currencies and exchange rates.
---
RIA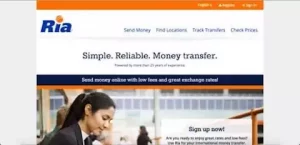 RIA is one of the excellent PayPal alternatives when you need to send international money transfers. Their low fees, accurate exchange rates and rapid transfers make them one of the leading international money transferring services online. RIA is simple to use and allows you to pay $0 in fees for your first 30 days. Take a look at RIA if you're looking for an alternative to PayPal for international money transfers.
---
Dwolla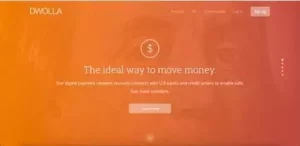 Dwolla is a great way to move money from your bank account online. They connect directly with US banks and credit unions to provide safe and reliable transactions every time. Dwolla has excellent pricing structures with low fees and updates rates. They also allow you to send and receive ACH payments. Explore all of the additional features available at Dwolla now if you're looking for a way to move money online.
---
BitGold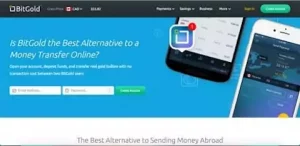 BitGold is an alternative to PayPal that allows you to transfer money online via Bitcoins. One of the major advantages of using BitGold is that you pay no fees when sending money from one user to another. Simply open an account, deposit real money and that money gets converted into Bitcoins. With no fees for transfers between BitGold users, you can make immense savings when making numerous transactions.