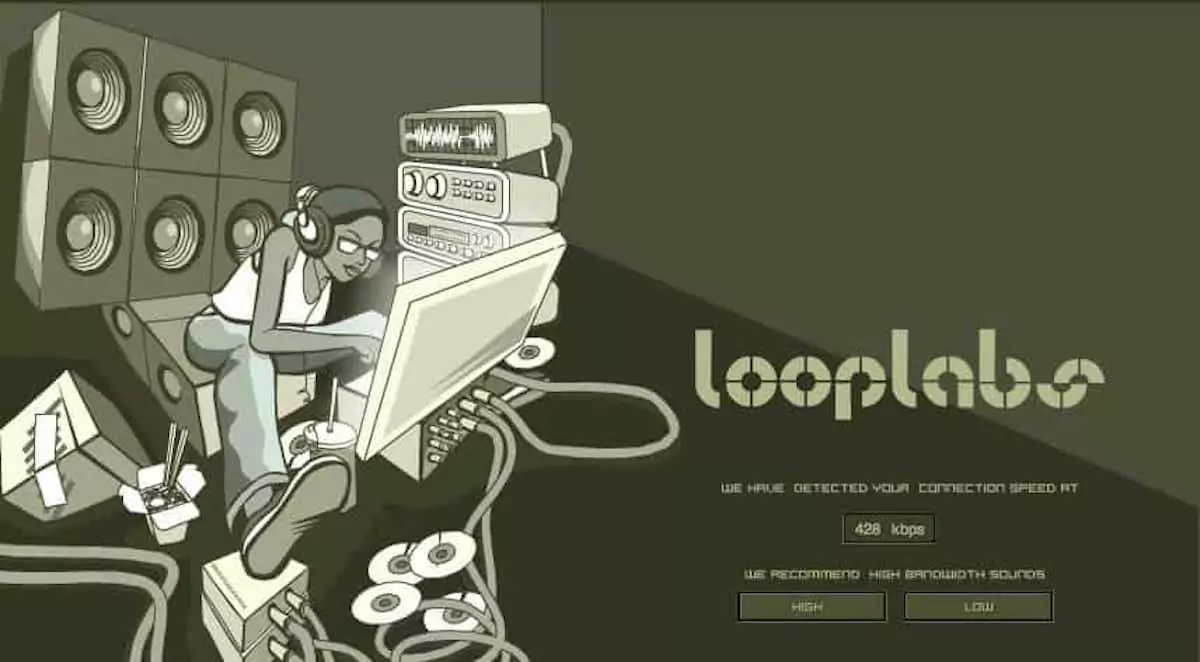 Have you ever been inspired to make your own music but didn't know where to start? LoopLabs is a website that lets you actually do it. It doesn't matter if you're a beginner or a pro, LoopLabs is the best website where you can make music online for free. You don't need a lot of skills to use LoopLabs, there's a ton of easy-to-use instructions on their website.
LoopLabs uses the cloud to save all your creations and it even lets other people share their own. This is a great website to make any kind of music anytime, anywhere. No experience is necessary to make professional quality tunes on LoopLabs. Click on the link above to try it out for yourself.
There's a lot of tools and free services that claim to be able to help you create music in a snap. Some work well while others charge you hidden fees or are overcomplicated to use. We've searched the web to find only the easier and best music makers for you to enjoy. Browse our list of sites like LoopLabs below and pick the one that works best for you.
DubStep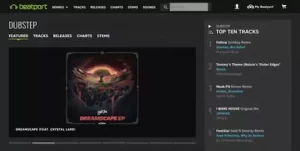 Official Site
If you like electronic music, you'll love DubStep. This is one of the top music making websites for that genre. On DubStep you can use their online mixer that comes with drums, bass sounds, keyboard notes, synths, and sound effects to create a masterpiece. Mix and match different sounds together to find the coolest combination. DubStep is so cool it must be added to our list of music making sites.
---
Tony-b Machine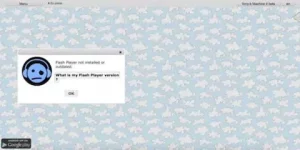 Official Site
Tony-b Machine uses a flash player to add effects and animations to your music creations. You can add melodies, effects, vocals, change keys, and so on. Use your keyboard to make the magic happen and have fun. This addition to our list of sites like LoopLabs is very addictive. You'll soon find yourself immersed in a world of beats. Tony-b Machine will make you feel the groove, we guarantee.
---
CreatingMusic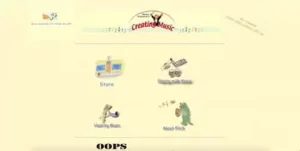 Official Site
CreatingMusic is all about making, listening, and feeling the beat as you create and share your tunes. This site is the best music maker online for anyone who wants to have a little fun with music. Kids will love the easy-to-use keys and buttons used to add whatever they want to make something unique. The interface on CreatingMusic is so simple even a baby could use it that's why it's considered one of the best.
---
Splice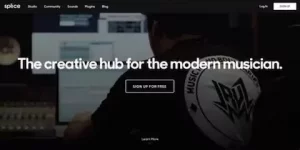 Official Site
Splice is a creative hub for any musician living in a modern world. This website lets you smashup anything you want to create cool beats and awesome tunes. Download your favorite tracks to save for later or share on your social media accounts. You always get complete control of everything on Slice and searching for new sounds only takes a few seconds. For these reasons, and more, we have to add Splice to our list of sites like LoopLabs.
---
Noteflight 
Official Site
If you're a professional when it comes to music, you'll want to use Noteflight to make your work stand out even more. Bring your music to life with Noteflight, listen and share your creations too. Every time you use Noteflight you'll make something professional and perfect. Make your own compositions, store, share, and listen on this website found among sites like LoopLabs.
---
JamStudio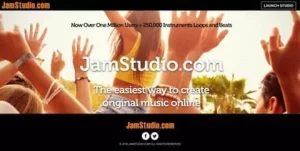 Official Site
Over 1 million people have used JamStudio to create digital music. This site has over 250,000 beats, loops, and instruments for you to pick from to create something of magic. JamStudio is a fun and free website that must be added to our list of music making websites. This site's interface is super easy, all you have to do is input the notes you like and match them together. There's also a short tutorial to help you start.