If you've come here because you're looking for funny websites filled with fails, jokes, and WTF's, you've come to the right place. Lamebook is one of the top fail sites for photos, videos, and jokes about dumbass events people have thought up or been through. Watch and read about some pretty dumb people and their friends. Lamebook is awesome.
Lamebook is very easy to navigate all you have to do is scroll down to see more. This website has a ton of content to keep you occupied for days. With more pictures, videos, and jokes being added all the time, you'll never run out of funny content to laugh about. With their one click feature, you can easily share what made you laugh on your social media sites.
Laughing at people who commit major fails is always fun, whether we admit to it or not. Lamebook protects names, faces, and submitters when they post new content, so you can share that hilarious video of your mom or best friend without them even knowing it was you. If you loved all the funny, idiotic, and cringeworthy content found on Lamebook, you'll love all these other epic fail sites listed below. Enjoy!
Epic Fail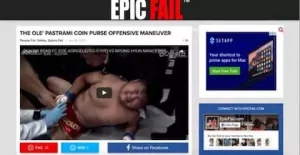 Official Site
Epic Fail must be first on our list of sites like Lamebook. This site really is epic. Start by searching through categories like Ouch, WTF, girls, people fail, and sports fail, then simply scroll through the posts, laughing as you go along. Epic Fail has a scoring system that consists of two buttons. A "fail" and a "win". Take a few seconds to rank each item you see. You'll find videos, pictures, and more on epic fail and it will surely become one of your favorite funny sites on the internet.
---
Failblog 
Official Site
Failblog must also be added to our list. This is one of the best fail sites for awkward pictures and puns. Failblog also has a rating system which consists of a thumbs up or a thumbs down. Watch as the numbers rank higher or lower depending on the posts popularity. Failblog also has, you guessed it, a blog. This blog is updated each day with the best items available. If you only have a few minutes to browse this addition to our list of websites like Lamebook, jump immediately to the blog.
---
SmartPhowned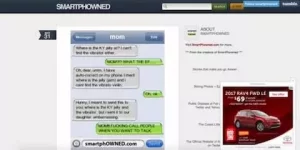 Official Site
SmartPhowned is a website that is exclusive to text messages gone wrong. This site has a huge library of messages from parents to kids, boyfriend to girlfriend, or employees to boss. Every message on SmartPhowned is a total fail. You'll find yourself peeing your pants with laughter as you ready about autocorrect texts that changed people's lives in a bad way. There's also a ton of embarrassing moments on this site. SmartPhowned is hilarious because it can happen to you, which makes it a perfect addition to our list of websites like Lamebook.
---
UHpinions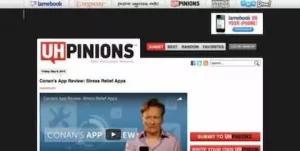 Official Site
We must also include UHpinions on our list of sites like Lamebook. UHpinions is one of the largest top fail sites on our list. This site has a laugh at just about everything while portraying fails, awkward moments, and ridiculous reviews. UHpinions is a great place to voice your opinion if you have one, just keep it on the silly side. You can also have a good laugh at celebrities and famous figures on this site. They are just as human as we are and have embarrassing moments too.
---
Taste Of Awesome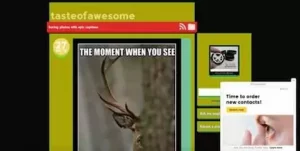 Official Site
Taste of Awesome is another one of the epic fail sites for you to discover. This blog loves to caption popular, bland, or weird pictures and share them on their site. Taste of Awesome must be added to our list of sites like Lamebook. This site accepts posts. If you have a picture with a fitting caption, send it in. Your picture might make it to the front page of Taste of Awesome's hilarious website.
---
Unfriendable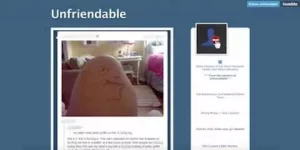 Official Site
Unfriendable has a ton of content for you to laugh about each time you log on the website. You can find boring photos with epic captions, stories that make you go "aww", and non-stop fails. If you want a site that will keep you entertained, browse this funny site found among Lamebook alternatives. Every time you open a new page on this website you'll get a new surprise of unthinkable and stupid stuff.