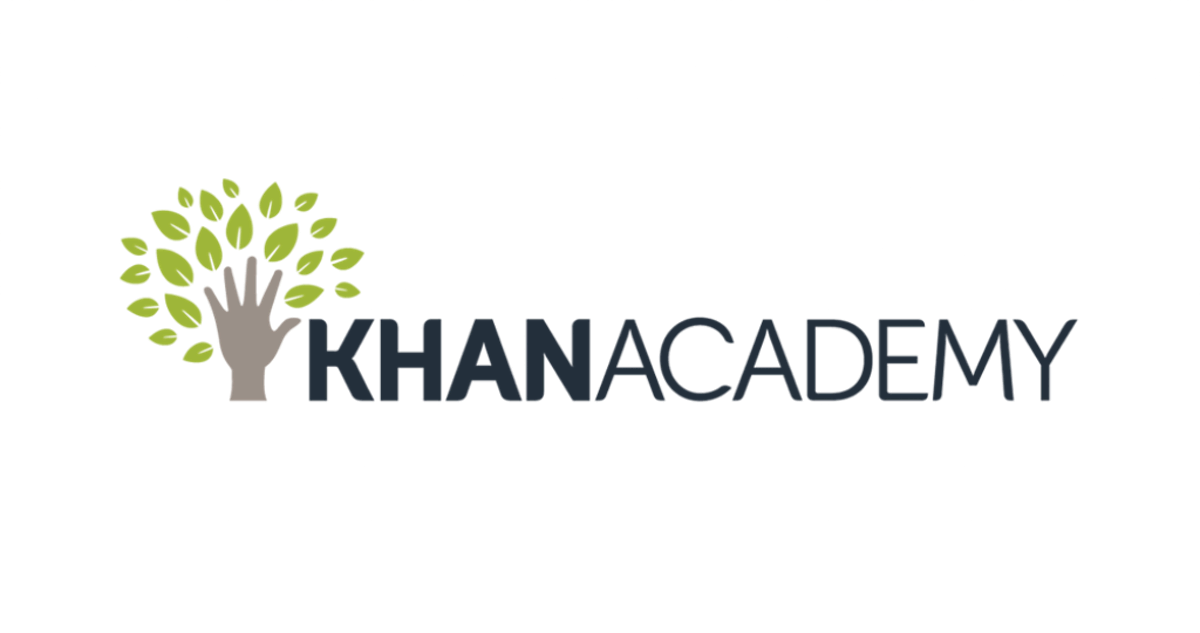 Have you ever wanted to continue your education but couldn't afford it? Khan Academy is one of the best online training sites to learn just about anything. This non-profit organization provides online tests, practice exercises, short lectures and more to get the most out of your studies.
So far, Khan Academy provides tools in English, Spanish, Portuguese, Turkish, French, Bangia, and Hindi. Every resource on this website is free to use. It's perfect for students and teachers who need more information about the subjects they are learning or teaching about.
Take a few minutes to browse Khan Academy's website, there might be a subject that spikes your curiosity and you've got nothing to lose since it's free. For more great websites like Khan Academy that are free to use and offer multiple subjects for further learning, check out this short list.
Coursera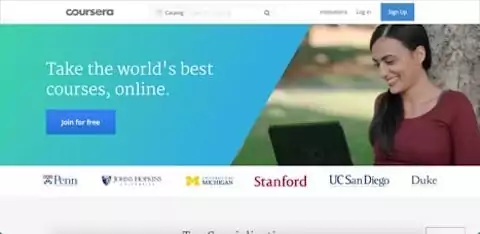 Official Site
Coursera is one of the top sites like Khan Academy. This website wants to help everyone across the globe learn more about multiple subjects. Coursera believes that by furthering your education you can improve your life, this is very true. All the courses on this site are taught by reliable professors and come from professional institutions. With Coursera you can learn a new skill or upgrade what you already know in as little as 4 weeks. Once you have completed a course you will receive a course certificate to prove that you have mastered the subject. Click on the link above to get started.
---
Udemy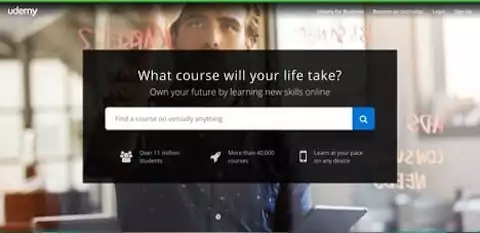 Official Site
This addition to the list of top online learning sites already has over a million users. Udemy has an extensive library of courses taught by experts in their respected fields. With Udemy you can easily master new skills and learn a lot of new things, from the comfort of your home. If you have a passion for education this addition to sites like Khan Academy is a great place for you. Udemy also has an app so you can continue with your learning everywhere you go. There's no reason not to take a look at what Udemy has to offer.
---
edX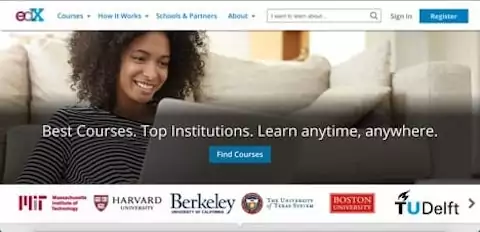 Official Site
edX was founded by Harvard and MIT, two of the most prestigious universities in the world. The courses found on edX are top quality and rank high on the education list. Students from all around the world are using this addition to the best online learning sites. Are you ready to understand more about languages, engineering, computer science, writing, biology, electronics, marketing, or psychology? If you are up for a challenge and are ready to enter a world of advanced education, take a few minutes from your busy life to enroll at edX. This could change your life.
---
Alison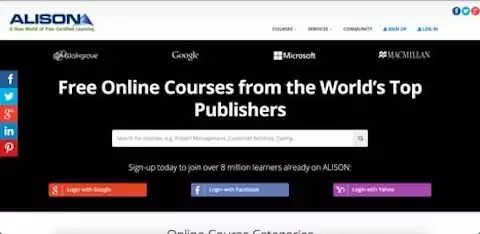 Official Site
Alison is one of the best sites like Khan Academy to empower yourself through learning. This site gives you the freedom to manage your own time and schedules while giving you all the tools you need to succeed. If you need any help there is someone standing by 24/7 to answer your questions. With over 800 courses and more than a million graduates, you know that Alison knows what they are doing. The best thing about this site is that you can follow short study sessions so learning is never a burden and always fun.
---
Academic Earth 
Official Site
Academic Earth is another one of the top online tutorial sites to continue learning more about a lot of different subjects. All the courses offered come from well-known universities which make them all very reliable. This open world of education offers you the very best in each subject it teaches. You won't have to look any further than Academic Earth to advance in your current field or learn something new. Academic Earth brings education right to your computer and best of all, it's free.
---
Big Think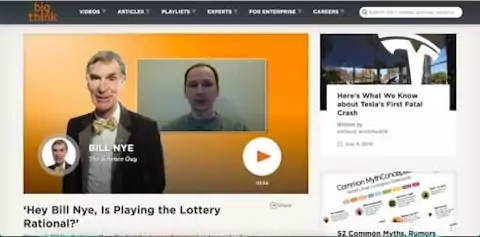 Official Site
Big Think dares you to think bigger. This site is ready to help you push yourself to learn more about every topic imaginable. This addition to sites like Khan Academy is more than just an online school it is a knowledge database and forum. With Big Think you can join thousands of other "big thinkers" to get the best the world can offer about learning. This site helps you gain knowledge about subjects like math and science and also learn more about how to handle the challenges in your daily life. It's the best of both worlds.