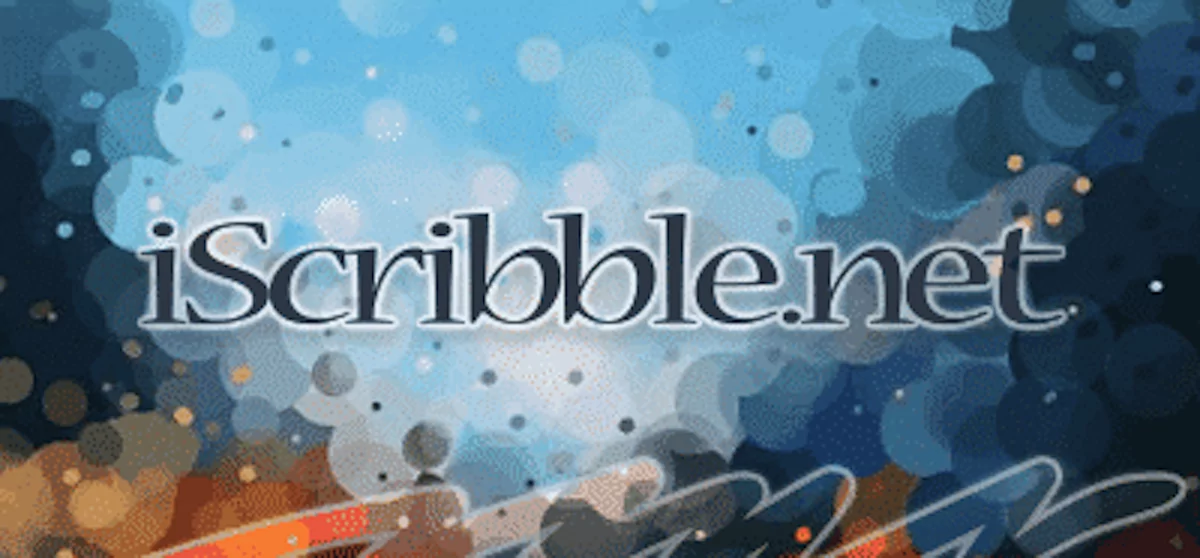 Sometimes you just want to escape everything the world has to offer and draw. iScribble is an online drawing board that can let you be as creative as you can be. With this cool website you can draw and chat online. You can join others and draw pictures on the interactive canvases found within iScribble's pages.
You can use a mouse or a graphic tablet to express yourself with your friends. Completed drawings can be shared on iScribble's gallery to share with the entire community. Once they are posted people can rate the art you made with the other users. If you're a beginner or a professional artist you'll love iScribble. The learning tools are easy to use and there's also some advanced features for the more experiences drawers.
iScribble is fun for all ages. Get inspired and start creating or join in on a started picture. The choice is up to you. If you love drawing with others on iScribble, you'll find more places to get inspired with our list of websites like iScribble. The possibilities are endless with your creations.
DoodleToo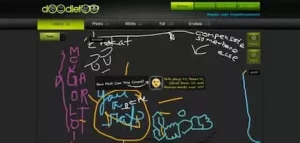 Official Site
One of the top websites to doodle with friends online is DoodleToo. With this online drawing tool, you can join others to create cool pictures and chat while doing it. Just like iScribble. Use DoodleToo to express your current mood, ideas, or draw messages. DoodleToo users can join in on your drawing or you can keep it private and work on it alone. You can also choose to share your completed work for others to rate. Chatting is very simple so you don't lose precious drawing time. DoodleToo wants you to pick a nickname, start drawing, and enjoy yourself.
---
Sketch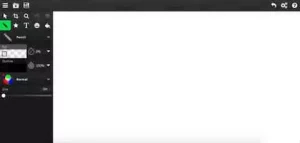 Official Site
When you click on this link found among sites like iScribble, you will be instantly directed to the sketchpad. This is a cool feature. There's no waiting. Once you've loaded sketchpad you'll notice all the tools you can use. You can also use the history pane to browse all your previous creations. The tool to rule them all is the select tool. Learn to use this one first, it will help you with all your designs. Take a few minutes to test out each tool before starting. If you need more information the help button can be found in the top right corner. If you clear your browser you'll lose all your Sketch projects, remember to back them up.
---
Drawisland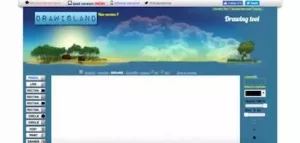 Official Site
Drawisland is another one of the best drawing websites like iScribble. Drawisland lets you do everything you can do on the other websites mentioned and more. Draw, crop, color, use shapes, change sizes and you can even turn your pictures into GIF's. With the easy save button, your pictures are quickly saved to your computer. Updates are regularly added to Drawisland which means there's always something new to enjoy. If you want to start drawing in a beautiful environment, check out Drawisland for yourself.
---
RateMyDrawings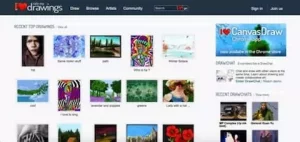 Official Site
RateMyDrawings is another place where you can draw with your friends online. This community is aimed at artists and illustrators who want to share their finished work with others. This addition to sites like iScribble has everyone use the same tools. This is fun because it lets you see what everyone can do using the same program. The only thing different is each individual talent. This design playground is perfect for people of all ages who can work their way around the drawing tools. When you are finished creating, share you pictures so others can rate your talent. Don't forget to give your feedback too.
---
Oekaki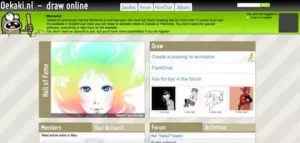 Official Site
This Dutch drawing chatroom has allowed people to express themselves for 13 years. It's even available in English too. Oekaki must be added to our list of sites like iScribble. With this platform, you can draw pictures and create animations. The best thing about Oekaki is that you don't need any special skills. Their easy to use software is already doing all the work for you. Everything you need to start doodling, painting, and animating is included on Oekaki's website. Click on the link above to have a lot of fun.