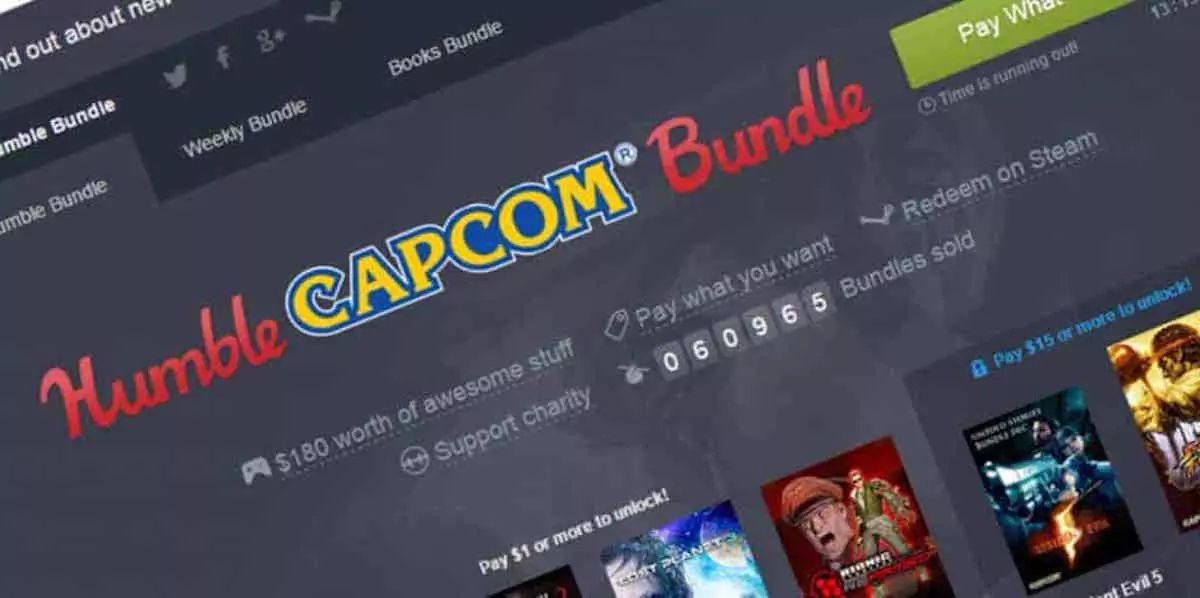 Humble Bundle lets you do two great things at once, play games and give back to charity. Some of the games found on this website go for $166 but you can pay what you want, for a minimum cost of $1. The more you give, the more bundles you'll receive. $1 can get you 1 game, $7 can get you 2, and $40 can get you exclusive remastered editions. The choice is up to you.
All the games you purchase can be played on Steam, a top gaming community. There's no substitute for quality gaming. There's also a list of free games for you to enjoy, if you like them, give a little back. Don't forget to take a few minutes to see if your system has all the system requirements before purchasing. There's nothing worse than finding a fun game and not being able to play it.
You can also choose which charity your money goes to. Action Against Hunger, 1UpOnCancer, Stack-Up, and the developer, are just a few choices. If you love playing solo games or with friends, giving back to charity and saving money, join in on the fun. For more websites like Humble Bundle that let you do all the same things, browse our list of game bundle sites below.
DailyIndieGame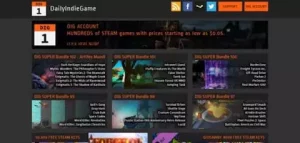 Official Site
With DailyIndieGame you can buy hundreds of Steam compatible games for prices starting as low as $0.05. One of the best software bundle sites is DailyIndieGame. You can find amazing bundles like 6 top quality games for $1.49, and if your quick, you can grab free key codes that give you DLC packs for your favorite games. Browse all the available games on DailyIndieGame's website, you won't be disappointed with what you find.
---
Lazy Guys Bundle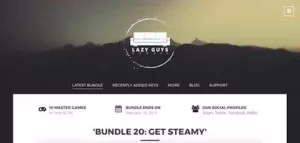 Official Site
This addition to sites like Humble Bundle is called Lazy Guys Bundle. It is one of the top bundle sites on our list. Lazy Guys Bundle have discounts that will blow your mind. You can get 10 master games for only $2.99, what's better than that. All the games purchased will work on Steam. Lazy Guys Bundle works like Humble Bundle, you pay what you want. If you decide to pay top price, you'll receive an awesome reward. The choice is up to you. All the keys you buy will be sent to you through email immediately. Click on the link above to become a Lazy Guys gamer too.
---
Groupees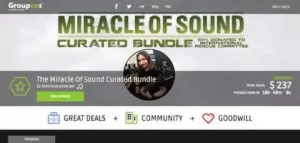 Official Site
Groupees must be added to our list of bundle websites. Groupees main goal is to create an exciting social experience, distribute media entertainment, and give back to the world. This addition to sites like Humble Bundle is an online and mobile platform that has all sorts of digital media. You can find games, comics, music, and ebooks, on Groupees cool site. With this website, you can find great deals, join a community of like-minded people, and give back to goodwill. It's a win-win situation for all.
---
Bundle Stars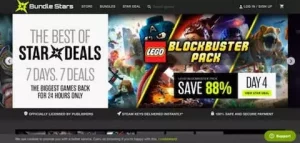 Official Site
Another Humble Bundle alternative is Bundle Stars. Like the other websites on this list, you'll instantly receive your key codes, everything is 100% secure, and all the licences are official. Bundle Stars has a surprising offer each day. If you want to buy it you have 24 hrs before it's gone. Act fast. The discounts can be up to 99% off. With prices like that, there's no reason to buy games anywhere else. Join this excellent site to add hundreds of games to your collection for the prices of a few from other sites. Enjoy!
---
Indiegala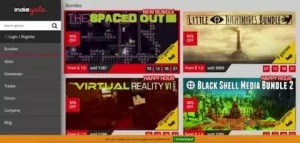 Official Site
Lastly, we must add Indiegala to our list of sites like Humble Bundle. Indiegala is another great website to buy indie games for discounts up to %95. All the game keys you will receive are compatible with Steam. The games found on Indiegala are brilliant and beautiful. Most of them are highly-acclaimed. Indiegala also publishes popular Steam games like Downward and Don't Fall Behind. You can even get brand name bundles like the entire Star Wars collection for $99.99 or Disney's massive game pack for $109.99. If you're an avid gamer, Indiegala is a great bundle site for you.