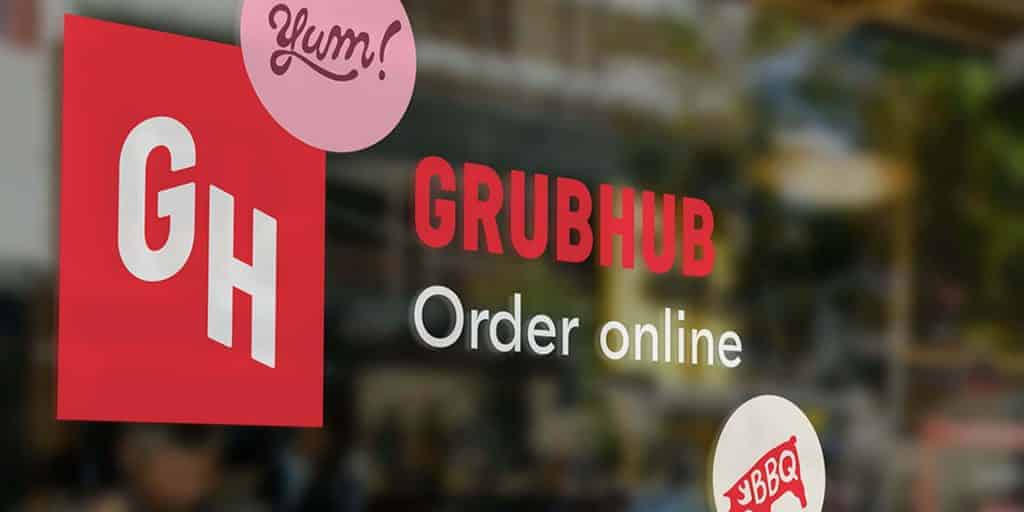 Grubhub is an online food delivery service. It is the perfect way to connect hungry people with local takeout and delivery restaurants and processes almost 300,000 orders every day.
Using this service is quite simple. You just enter your address and click the Search button. You will then see a list of restaurants that have delivery service, along with nearby pickup options. Every restaurant has an online menu available. Once you decide, you place your order and pay for it. The restaurant will begin to prepare the dish as soon as you finished ordering.
Now let's take a look at some other websites like Grubhub. Some of them have handy food ordering apps, and others let you order food with PayPal, which is quite convenient.
Postmates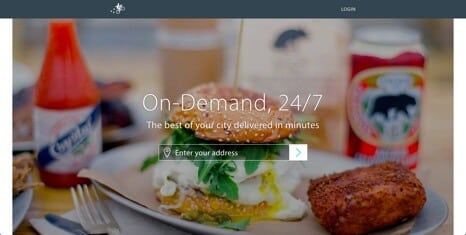 Official Site
At Postmates you can place your order 24/7. It's not just one of those food delivery sites; you can also order items from nearby grocery stores. It works in a similar way as Grubhub; just type your address or ZIP code and you'll see all the nearby grills, pizzerias, bakeries and restaurants. If there are nearby grocery stores they will also be listed. They also have an Android and iOS app in case you need it.
---
back to menu ↑
Eat 24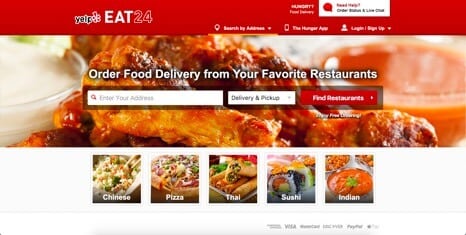 Official Site
This website is a great Grubhub alternative. Their design is user-friendly, with lots of information that helps you pick the best restaurant near you. Each one has a link to its Yelp reviews, and a What's Good section that shows you what other customers have ordered. Great way to see which are the most popular dishes! Once you place your order, you can pay for it with your credit card, cash, or PayPal.
---
back to menu ↑
Seamless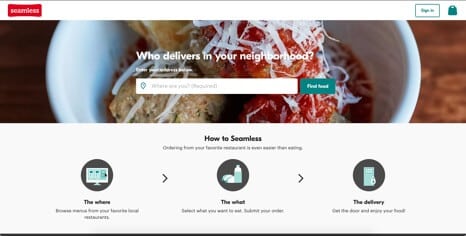 Official Site
As with other Sites like Grubhub, at Seamless you can download their app and order delivery food on the go, wherever you are. It is one of the best food delivery websites, with over one million members. One great feature is that you can filter the restaurants by star rating, price, delivery time, or cuisine.
---
back to menu ↑
Delivery.com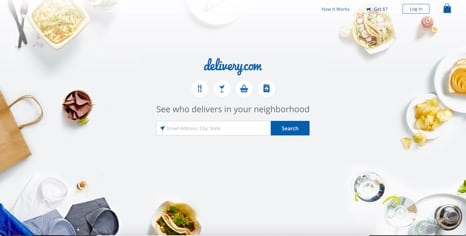 Official Site
While most sites like Grubhub focus on delivering food, delivery.com is a bit different. Sure, you can also take a look at nearby restaurants and place an order, but by typing in your address or ZIP code you can also get beer, wine and spirits sent to you. Even better, you also have access to groceries, wash-and-fold, and dry cleaning services.
---
back to menu ↑
Foodler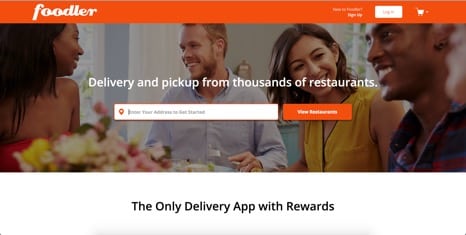 Official Site
You need to download the food ordering apps at Foodler! It doesn't matter if you are an Android or iPhone user, when you place an order here using the app you get all sort of cool perks. For every $100 you spend you earn FoodlerBucks back. You also get them after your first order at any participating restaurant. Use them to pay for any orders you make later on. There is also a rewards program where you earn points and can redeem them for cool prizes.
---
back to menu ↑
Caviar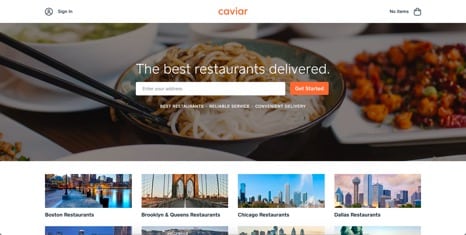 Official Site
This is one of the sites like Grubhub that is only available in a few cities, but if you happen to live in one of them it is an excellent Grubhub alternative. You can browse high-quality photos from the menus, and even customize your meal by adding notes to the restaurant. Don't like mayo on your sandwiches? Want fewer pickles and more onions? Just type it in the Optional Item Instructions box and the chef will take care of it.