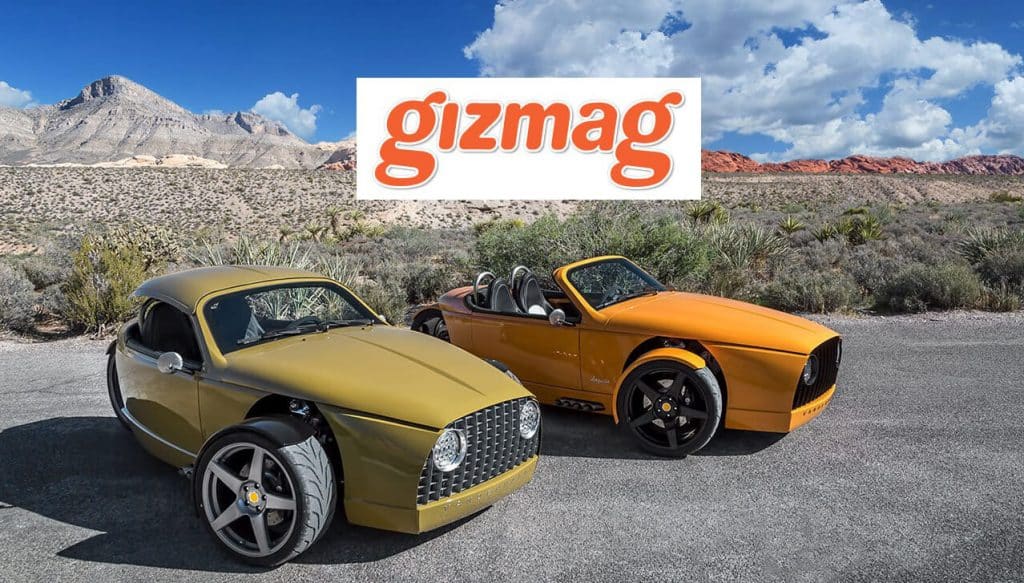 GizMag is a magazine that covers a full spectrum of subjects. Discover new technologies, inventions, innovations and sciences on this site. GizMag has been around for a long time, that's why it decided that it was time for a makeover. This leading site is now called New Atlas and has a fresh new look with the same content, and more, than it did before.
GizMag, now called New Atlas, is an online newspaper that stays up-to-date with rises of technology and the impact it has on our lives. All this has lead us to new frontiers and Atlas covers all the stories every step of the way. If you love gadgets you'll love their honest reviews on what to buy and what isn't all that great.
New Atlas wants to build a publication that will live on for a long time and it's off to an amazing start. Follow the traces through time that have impacted the world through technology, transport, electronics, architecture, sciences, and beyond, with one of the best tech magazines. If you want more options, you'll also enjoy our other sites like GizMag listed below.
MIT Technology Review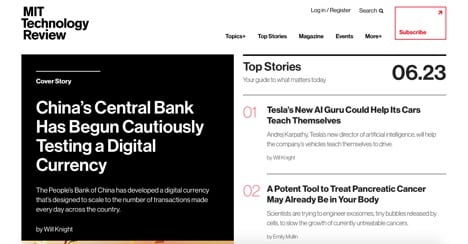 Official Site
MIT Technology Review is always ahead of the game when it comes to reporting new and important technologies. This site wants you to know everything there is to know about technologies that could impact your organization, career, or life. Never miss out on new technology products again with MIT Technology Review.
---
back to menu ↑
PCMag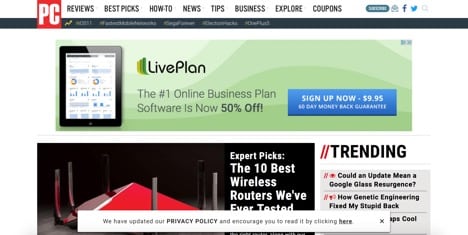 Official Site
This addition to our list of websites like GizMag is called PCMag. PCMag is one of the best tech magazines on the internet and a great place to find new tech news. On this website, you'll find numerous topics that vary from PC to Mac and all the other platforms in between. Just because it's called PCMag doesn't make it exclusive to pc's, you'll find much more on this site than you'd expect. Click on the link above to discover everything PCMag wants to share with you.
---
back to menu ↑
Discover Magazine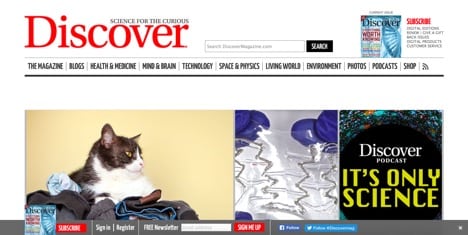 Official Site
Discover Magazine is an exciting adventure into science, technology, and the world around us. In this technology magazine, you'll find spectacular pictures, refreshing stories, and understandable articles. Even the most complex theories are broken down so everyday people can understand the content. For these reasons and more, Discover Magazine must be added to our list of sites like GizMag.
---
back to menu ↑
Wired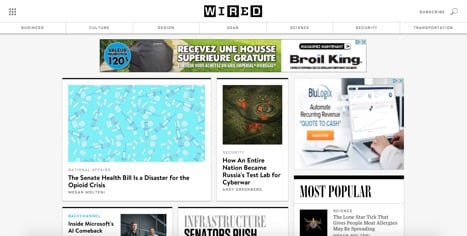 Official Site
The world is constantly changing, Wired is a magazine that tells us about tomorrow, today. This site is essential if you want to keep up with the advances in technology, culture, business, science, design, and more. Wired covers all the latest breakthroughs and shares new leads, connections, and industries as soon as they know about them. This is definitely a site you should consider if you're looking for an amazing technology magazine.
---
back to menu ↑
Popular Science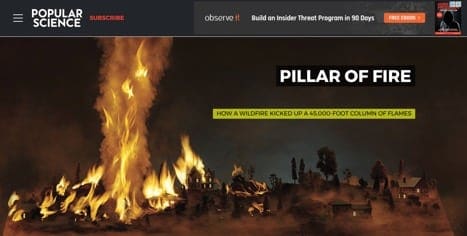 Official Site
If you have a strong interest in transportation, recreation, homes, and anything else you come across in your life, you'll love Popular Science. This site unveils new products that are useful to people every day. A cool thing about Popular Science is it's "how-to" section. Here you can learn how to make something for yourself. Popular Science brings fun into technology and news which is why it should be added to our list of tech magazines.
---
back to menu ↑
Smithsonian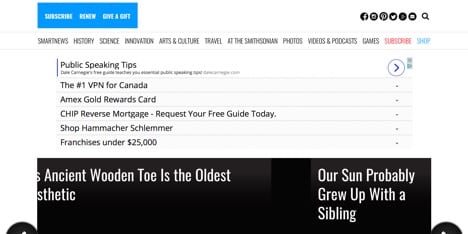 Official Site
The Smithsonian magazine is very broad-based, it is also a special features magazine that specializes on natural and hard sciences. Intelligent readers will love this digital magazine found on our list of sites like GizMag and they will appreciate the breakthroughs in technology that can change all our lives. For a ton of thought-provoking articles, click on the Smithsonian link above.