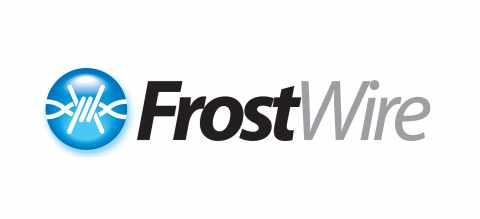 FrostWire is a BitTorrent client, a media player, and a cloud downloader, all built into an easy-to-use app. People who search for music file sharing sites end up downloading this program because it is very easy to use, even for someone who is not tech-savvy.
Downloading a file takes just one click, and you can even preview and play the file while you are downloading. You can FrostWire on Android, iOS, Mac, Linux and Windows devices, and it is entirely free.
Programs like FrostWire are very popular nowadays because they are an easy way to download and share all kind of content. If you'd like to find more sites like FrostWire, these are some very good alternatives.
Bitport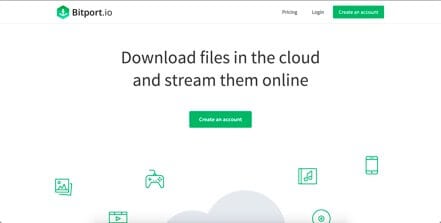 Official Site
Bitport will let you download torrents and stream them online without difficulty. Torrent files can be streamed with subtitles right on your browser, phone or tablet. You can also download them to your cloud, and the program will complete the download even if your computer is turned off. You can use the service for free, but if you want unlimited downloads and more cloud storage, it is much better if you upgrade to one of their affordable plans.
---
back to menu ↑
BitLord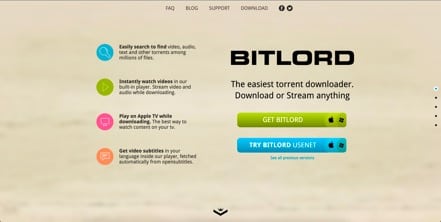 Official Site
Bitlord claims to be the easiest torrent downloader, and once you try it, you'll understand why. Its built-in player lets you instantly watch videos, and you can also stream them to your Apple TV. If you need subtitles, there are available in dozens of languages, and finding files to download is quick and easy thanks to its excellent search engine.
---
back to menu ↑
Vuze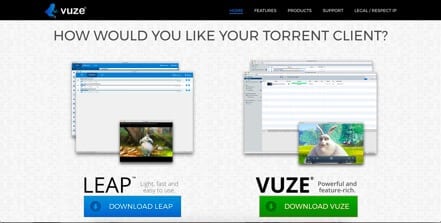 Official Site
Vuze is a FrostWire alternative that's designed to not slow down your computer since it has a lightweight footprint. Once you start downloading a torrent file, the program will automatically optimize the download speed, and you can view the status of each download with the handy built-in download manager.
---
back to menu ↑
uTorrent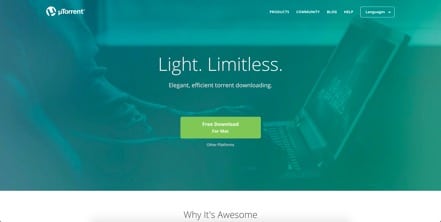 Official Site
uTorrent is a tiny program with big features. It is under 2MB and installs in less than a minute. It also works in a very efficient way and won't hog your system resources. If you are an advanced user, you can customize settings such as scripting and remote management. It also has apps like FrostWire, available for Android and Mac, which let you find torrents and download them straight to your phone or tablet.
---
back to menu ↑
BitTorrent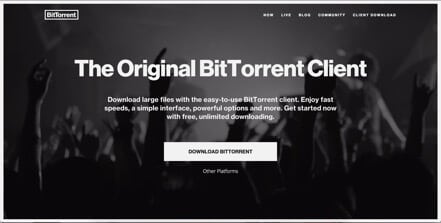 Official Site
If you are looking for sites like FrostWire, why don't you start with the actual creators of the BitTorrent protocol? This program is available for free and offers fast speeds, powerful options, and a clean and simple interface. Windows, Mac and Android apps are available. Once installed you'll have access to unlimited downloading wherever you are.