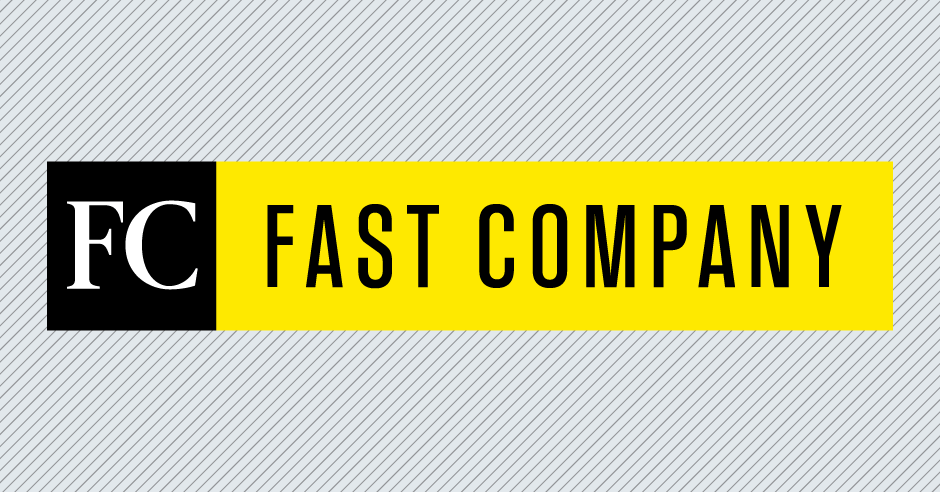 Fast Company is a global media brand for progressive businesses. It has a unique perspective when it comes to leadership, design, architecture, technology, and innovation. Considered one of the best business magazines, Fast Company has helped small and large businesses become what they are today. Every article on this website is written by business leaders, for, and about, business leaders.
Two Harvard editors launched this magazine for business owners in 1995 and its been rising in the ranks ever since. Fast Company disregards the traditions of running a business and makes its own rules. If you want an out-of-the-box way of thinking when it comes to owning a company, take a look at this site. Fast Company wants to change how companies work in the world and help them prepare for the future.
People speak their minds on this site and there's enough pictures and videos to help you understand the concepts quickly if you're short on time, like most business men and women are. If your way of running a company is a little different than Fast Company's way of thinking, you might enjoy the other well-known business magazine sites like Fast Company below. There's sure to be one similar to your style.
Bloomberg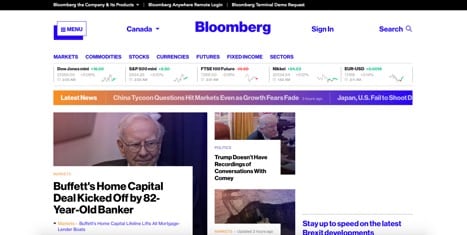 Official Site
When it comes to business and market news, Bloomberg knows what's it's doing. On this addition to our list you can find all sorts of things. Stories, videos, analysis, data, and news are just a few. Watch the live tv conferences and see what the market is at the same time. Bloomberg is a one-stop shop for all things that are happening in the world right now and what made an impact before.
---
back to menu ↑
Forbes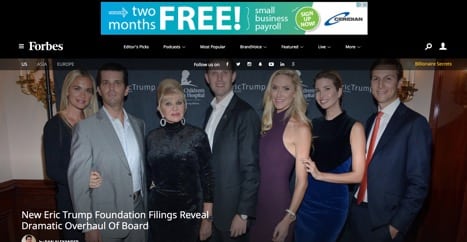 Official Site
Forbes is a multipurpose online database of digital news. It covers a ton of subjects like business, finance, lifestyles, health and technology. Forbes is valued for its reliable sources and high quality coverage. If you're looking for a classy online business magazine, you've found it with Forbes. This site is very similar to the Fast Company magazine but with added perks. Forbes releases special lists each year like "top richest person in the world" and "top valuable brands in the world". Forbes makes you feel a little more exclusive than the other sites like Fast Company because of these extra features.
---
back to menu ↑
Inc.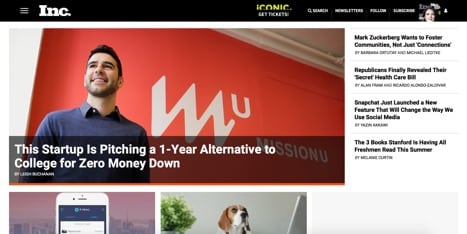 Official Site
Inc. is one of the best small business magazines on our list. If you're about to start your business or you're looking to grow it into something bigger, take a look at Inc. This website has been a premier go-to for entrepreneurs and business owners for over 30 years. Inc. hosts numerous events and ceremonies for like-minded people to learn and network. If you have a small business and need a little nudge in the right direction, click on the link above to visit Inc.
---
back to menu ↑
Entrepreneur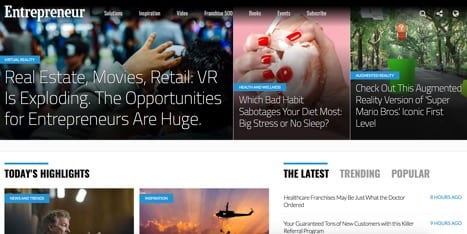 Official Site
Entrepreneur is a lot like the other magazines like Fast Company. This website likes to share stories of inspiration and solutions to common problems when it comes to starting or running a company. Entrepreneur has videos, pictures, and a ton of articles for you to browse so you can catch up on the latest trends, and read about successes and mistakes. Entrepreneur is a great site to browse during your lunch break or in the morning before work.
---
back to menu ↑
Fortune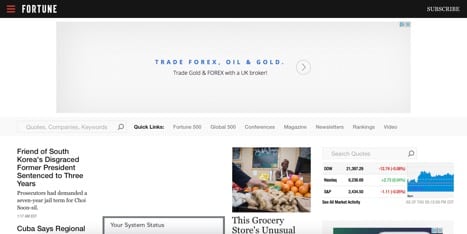 Official Site
If you're someone who likes to know what's happening, when it's happening, you'll love Fortune. This website has all the breaking news, all the time. The business world and global economy is always changing, that's why Fortune prides itself on being able to keep up with the fast-paced world of today. Never miss out on breaking news again by subscribing, for free, on Fortune. This is one of the best additions to our list of sites like Fast Company.
---
back to menu ↑
Business Insider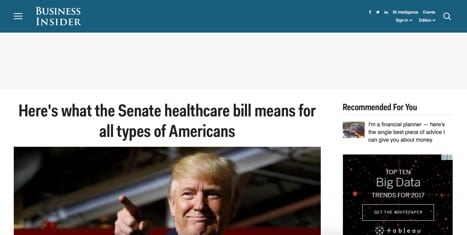 Official Site
This online magazine is growing fast. It has a deep expertise when it comes to topics like finance, politics, tech, media, and sports. Launched in 2007, Business Insider has had nothing but success. This website has even translated its content in 13 different languages, without including English, making it a great business magazine for anyone in the world. You'll love this website if you like to stay informed and need tips and tricks for your own company.
---
back to menu ↑
New York Times DealBook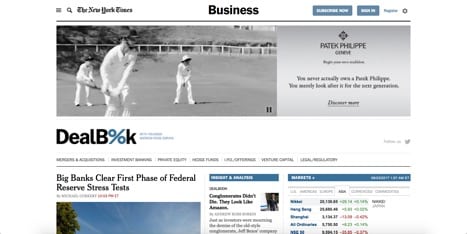 Official Site
This last addition to our list of Fast Company alternatives is an addition to The New York Times. DealBook is a special business magazine that stands alone from its counterpart. Read up on things like mergers and acquisitions, private equity, hedge funds, and investment banking. Each page on this site has something to explore, you'll never run out of interesting content, we guarantee.