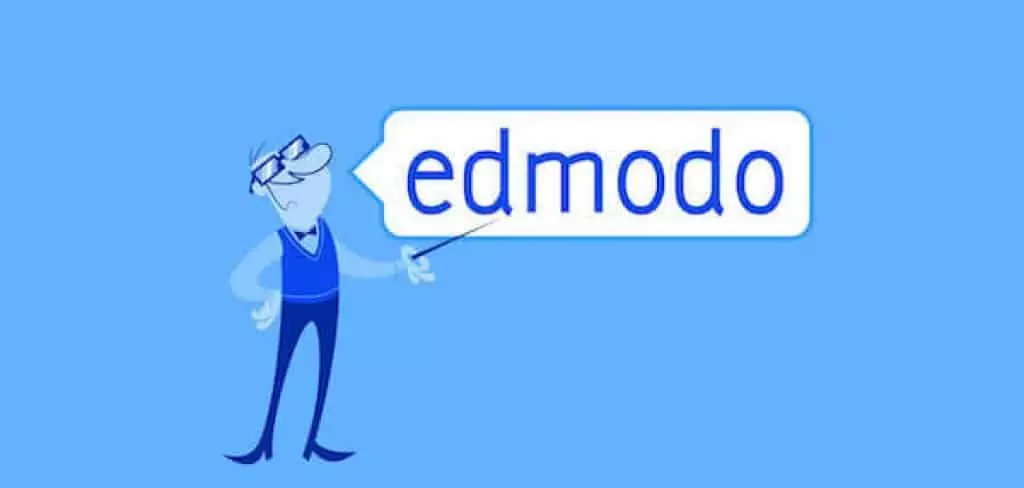 Welcome to the 21st Century. Students, teachers and parents can now connect together online via cloud-learning platforms. It's amazing how far technology has taken us and Edmodo is proof of how valuable technology can be, even for educational purposes.
Edmodo Overview
One of the few of its kind, Edmodo brings teachers, students and parents the ability to reach out to one another in a cloud-based environment. Share homework assignments, make parents aware of important paperwork, schedule quizzes, monitor progress and so much more. Edmodo really enhances the way we educate our children in this day and age. Along with being able to share resources from all corners of the globe, you will also be able to message others directly or assign groups for special projects. Edmodo is simple to use, highly intuitive and a revolution when it comes to teaching.
More Sites Like Edmodo
While Edmodo is pretty amazing, you may want to seek other sites like Edmodo for specific features that may not be included. You might even want to find a more affordable solution according to your specific needs. Regardless of your reasons for searching for Edmodo alternatives, we have you covered. We've tested a bunch of teacher/student connection platforms in order to bring you a list of the best. Find the best sites like Edmodo below and leave a comment with any additional suggestions.
Join Our Class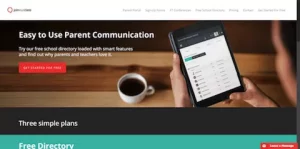 Official Site
At heart, Join Our Class is a massive school directory that allows you to store valuable information about teachers, parents and students. Allergy information, emergency contact details and other such important information is available to staff members. You can also sort entries by categories such as faculty members, classrooms and even create narrowed-down groups for even more precision. Join Our Class is way more than a simple directory though – you can use it as a fully-functional social network for teaching. This includes being able to message students and parents directly. You can build custom entries in calendars, send emails to parents, you can even text-message parents for quick parent notifications. With so many features to discover, Join Our Class is definitely one of the top alternatives to Edmodo online.
Features:
Create a school directory with allergy information, emergency contacts & more.
Message parents & students directly.
Send emails and text messages to parents.
Create custom calendars, upload photos & create your own classroom blog.
Allow parents to sign up to events such as PTA meetings, volunteering events & more.
---
Google Classroom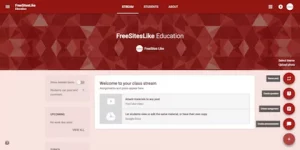 Official Site
Without a doubt, one of the leading networks online, Google joins this list of sites like Edmodo. Their Google Classroom feature allows you to quickly set up a free online portal for students, teachers and parents. Set up a classroom group within minutes and instantly add announcements, create homework assignments or share useful online resources such as sites like Khan Academy. Google Classroom is intuitive, as you would expect from a Google feature. With simplicity at play, you will rapidly be able to set up a group, add any information that you need and share it with the people that need to access such information.
Features:
Set up groups and class rooms within minutes.
Add announcements, homework assignments, polls & more.
Customize the Google Classroom to your liking.
Add to-do lists & create custom calendars.
Add classroom materials such as notes & useful resources.
---
Canvas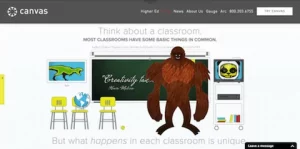 Official Site
Canvas is a learning management system used for teachers, parents and students. Connections are made simple and easier than ever when using Canvas. Rather than filling up their platform with useless bells and whistles, they focus on helping teachers educate faster, transfer information with ease and they aim to make everything less time-consuming. Many other LMS platforms complicate tasks by making it complicated to upload files, set up the backend and get started. Canvas aims at a customizable experience that is simple to use, yet highly efficient.
Features:
Easy to use & highly engaging user interface.
Mobile friendly – accessible from desktop, mobile or tablet.
Share with students and parents with a single click.
Automate tasks & give awards/badges for good participation.
Real-time messaging system.
Import notes, course information & related information.
Create groups to manage collaborations more easily.
---
Fresh Grade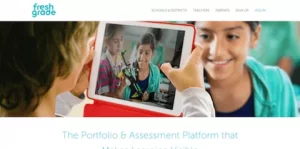 Official Site
Looking for sites like Edmodo that focus on grade performance? Fresh Grade is the tool that you've been seeking. This software allows you to easily upload student grades into the system, allowing you to quickly share grades with parents and students. One of the great options with this tool is being able to spark discussions between parents, students and teachers, allowing you to discuss grades, room for improvement and other such topics. Fresh Grade also gives you the ability to document in-class progress, making for a much simpler grading procedure. Finally, with Fresh Grade, monitoring grade progression over time is easier than ever.
Features:
School & district modules allow you to track aggregated data & insights.
Available on desktop, tablet & mobile.
Messaging system for students, parents & teachers.
Track progress of grades over the course of the year.
Compare data with district standards.
Provide feedback along with the grades.
---
ThinkWave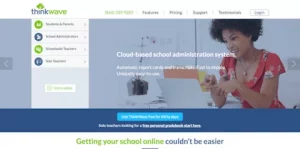 Official Site
ThinkWave is one of the platforms similar to Edmodo that takes everything up a notch. Rather than simply focusing on connecting teachers with parents, ThinkWave also allows teachers to connect with administrators. For teachers, sharing information such as student attendance, in-class behaviors and other such details with administrators is easy. Everyone is connected, from the administrator to the student's parent. Track curriculums, monitor in-class presence, download course materials and so much more. While ThinkWave is available for elementary schools and high schools, it's actually tailor-made for higher education establishments.
Features:
Upload course material, notes & related content.
Record grades, attendance, participation & more.
Available on Mac, Windows, mobile & tablet.
Real-time access to school-wide grades for staff members.
Create school-wide blogs & class blogs as well.
---
CampusPress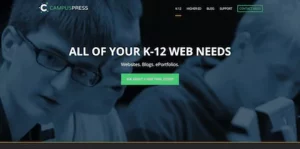 Official Site
CampusPress is a blogging system that is actually brought to your by the world-famous CMS WordPress. A CMS is a content management system, which allows you to easily upload blog posts, add users with various roles (author, editor, administrator) and you can easily customize the appearance of the blog. CampusPress is very similar to WordPress, but it's actually custom-made for schools and school districts. Whether you want to host a few class room blogs or even if you want students to upload and share their own creative thoughts, CampusPress is a go-to blogging system for teachers worldwide.
Features:
Power class blogs, ePortfolios, student projects, class notes & more.
Build entire websites for classes, schools or districts.
Custom branding & mobile responsiveness available.
Built-in social networks with full staff moderation available.
---
Schoology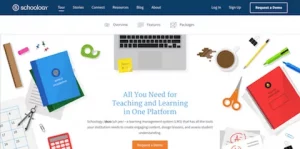 Official Site
The final learning management system in our list of sites like Edmodo is Schoology. This platform brings you everything you need in order to provide quality courses and gain speed doing so. Schoology excels at helping you create engaging content including class presentations, course content, notes and more. Sharing all of that information is a breeze with the built-in document sharer. Create groups for entire class rooms or add a touch of precision by create smaller groups for student collaborations. A custom calendar lets you keep track of your goals and the Schoology messaging system allows easy communication between teachers, parents and students.
Features:
Built-in messaging system for parents, teachers & students.
Share notes, class presentations & important documents.
The calendar app lets you keep track of upcoming assignments.
Analyze grade information, reports & more.