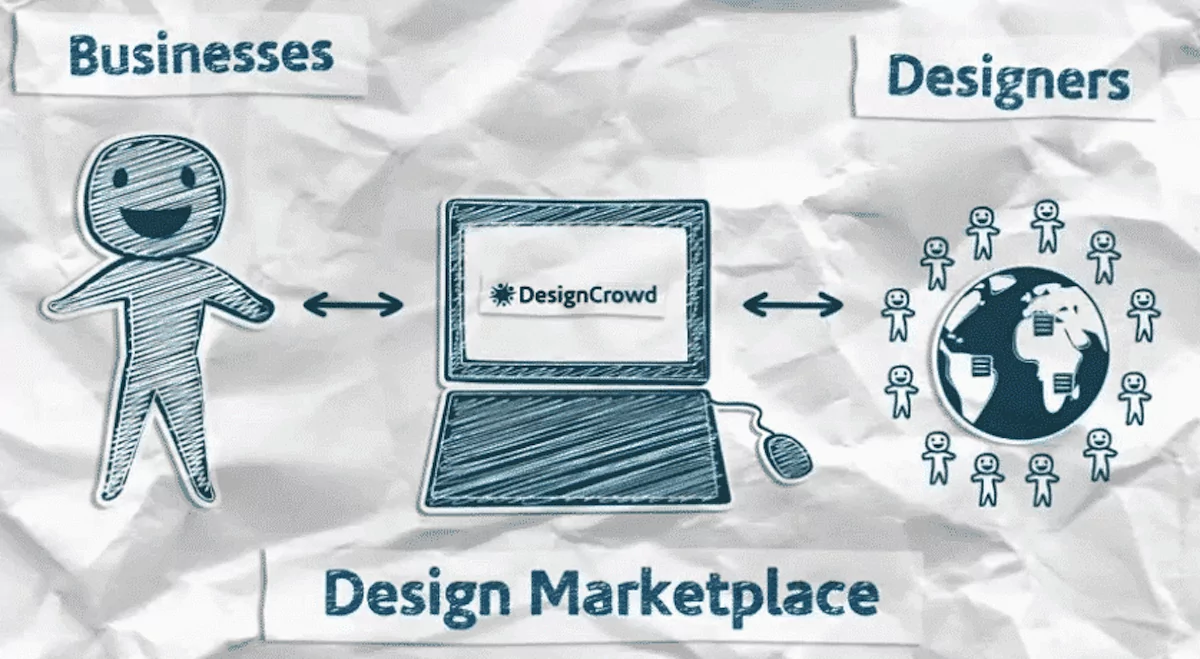 If you need a custom design for a logo, pamphlet, or business card, DesignCrowd can help you find the look you need, and cheaper than typical designers. This website is a place to find design outsourcing online. What this means is that you post your requirements and people from all over the world send in their ideas, some within hours, then you decide how much you want to pay.
Custom logo designs online are almost always very expensive, DesignCrowd lets you save your hard earned dollars and put them towards something else. This website is one of the greatest graphic design contest websites that help people make money and get discovered. If you love the creative talents of a certain individual, hire him (or her) for your next design project.
With DesignCrowd you can request just about anything like flyers, posters, t-shirts, even web pages and people from around the world will show you their ideas to get the job. You'll be amazed at how many offers you get when you try out this great website. For more outsourcing sites like DesignCrowd that lets people bid for design jobs, check out our list below.
99Designs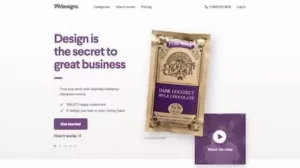 Official Site
99Designs knows that a great custom design is one of the best things to boost your business. This website is one of the best places to find custom graphic designs online. 99Designs also works with talented freelancers, just like the other sites on this list. With 99Designs you post a clear and detailed idea of what you want, pick a "prize" package, launch your contest, and start receiving dozens of designs within hours. All you have to do now is pick someone who's best for you. Go visit 99Designs website to see for yourself.
---
Freelancer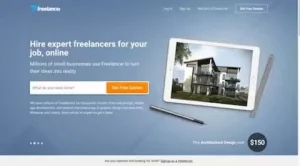 Freelancer has millions of dedicated workers in their database. Each one has a special talent and style. Freelancers has people from all over the world who are experts in things like writing, accounting, science, software, art, and more. The people on Freelancer are just waiting to start working on your next project, all you have to do is post it. If you want to hire someone who'll do an amazing job and will cost you less than you'd normally pay, check out this addition to our list of sites like DesignCrowd, you won't be disappointed.
---
crowdSPRING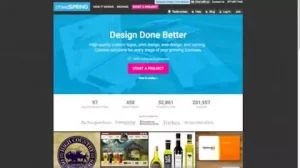 Official Site
This is another great addition to our list of websites like DesignCrowd. crowdSPRING stops you from browsing a ton of websites to find the perfect person for your important job. It also saves you a lot of precious time. With crowdSPRING you can post your project and wait for the bids to come in. Once you've found someone who fits your requirements, hire that person at a discounted rate. Save time and money with crowdSPRING.
---
Gigbucks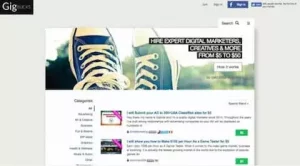 Official Site
Gigbucks is a very diverse freelance marketplace. If you need a SEO wizard, a video artist, or someone for your fashion show, Gigbucks will help you make a perfect match. They have expert talent for just about anything. With this website found among sites like CrowdDesign you usually pay something between $5 and $50. That won't bust your budget and you'll always be satisfied with your "purchase", why not try out Gigbucks if you need a little help with something?
---
peopleperhour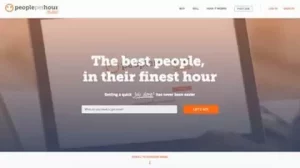 Peopleperhour have a reputation of getting things done well, and quick. You won't be wondering where your creation is with this design outsourcing site. Peopleperhour has some of the finest people waiting to help you with your next great idea. This is a great website similar to DesignCrowd for small buisnessess on a tight budget, who can't quite high the "big shots" yet. Don't worry, the talent found on peopleperhour will surprise and amaze you. You'll be paying the price of a novice while you receive expert design ideas. Peopleperhour will become your next best friend when it comes to cheap custom work.
---
Envatostudio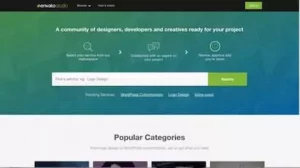 Official Site
Lastly, we must mention Envatostudio on our list of sites like DesignCrowd. This website has a huge community of designers, developers and artistic people ready for your next project. This outsourcing website is also very simple to use. You select the service you need, collaborate with your choice, then review and approve the design when it's done. Envatostudio specializes in WordPress and Logo designs, if you need something in that field, choose Envatostudios to start searching for your next freelancer.