Club Penguin was a massive multiplayer game that everyone wanted to join in on. This online world was full of cute little animated penguins. You started by choosing from a few colors and as the days went by and you gained points by playing games and being social, you could trade in those points for cool penguin clothes, accessories, sporting equipment, furniture, and more. Club Penguin was a master at customization.
The games in this winter-set virtual world were all cool and fun. They were also played with other penguins. You could chat with them and make new friends. All the content was monitored so you didn't have to worry about your child running into someone "bad". Club Penguin was a safe place for your child to play a multiplayer game online.
Unfortunately, Club Penguin no longer exists but you're in luck, Disney has decided to give a new home to the friendly penguins called Club Penguin Island. It will be the first on our list of sites like Club Penguin. For more games like Club Penguin, browse the rest of the list. Have fun playing all the adult and kid-friendly virtual world games on our list.
Disney's Club Penguin Island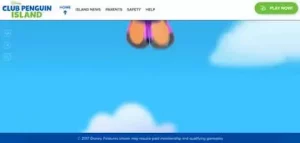 Official Site
First, we must mention the remake of Club Penguin, Disney-style. This online multiplayer game is called Disney's Club Penguin Island and must be added to the list of sites like Club Penguin. If you want to live an adventure of a lifetime with your own penguin, sign up to play this amusing game. Disney's Club Penguin Island is looking for explorers, social butterflies, party penguins, treasure hunters, foodies, and rock stars. We can't forget the style seekers. Join your friends and make new ones with this fun and sometimes challenging online game.
---
ToonTown Rewritten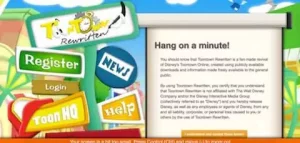 Official Site
ToonTown Rewritten is the revived version of ToonTown. Like Club Penguin, it left us too soon. Luckily, an avid fan decided to bring back ToonTown. This addition to sites like Club Penguin is hilarious and very fun. This game lets you become a toon. You have a massive choice of options for your customization. Start by building your character, then paint it with funny hues, and give it a quirky name to match its personality. With your character, you can blast yourself from a cannon or hurl a pie in someone's face. Why not test the anvils too? You can't be a toon without an arch enemy, the baddies here are robots. Use your collected gags to get rid of them. Let yourself go crazy and wild with this Club Penguin alternative.
---
Animal Jam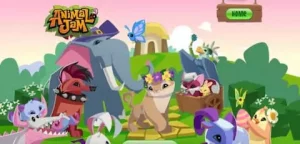 Official Site
Animal Jam is one of the best additions to our list of websites like Club Penguin. The mechanics and presentation of Animal Jam is very similar to Club Penguin but it brings its own cool and unique traits to the game. Like Neopets, you get to choose from many creatures to become your animal. You can then use this animal to play games, complete missions and solve puzzles. Each time you complete one of these things successfully, you gain points which can be traded for cool stuff. A huge bonus that comes with Animal Jam is that most of the games are educational, making Animal Jam a parent's best friend. Enjoy!
---
Neopets
Official Site
Neopets is an online community of strange animals. Start by adopting your own "pet". This can be a bunny with antlers, a purple cow, or a polka-dot mouse. The possibilities are endless. Once you've chosen, you get to enter the world of the Neopets. This world is massive. There's dozens of hidden secrets for you to discover. Neopets point-and-click system lets you travel the imaginary world, collect items to sell and share, shop, eat, chat, and play a lot of games. There's even daily challenges and prizes. Don't miss out on the exciting multiplayer gameplay similar to Club Penguin. Neopets is waiting for you to join in on the fun.
---
Wizard 101
Official Site
Wizard 101 may be a little hard for your younger children but anyone 10+ should be able to enjoy all Wizard 101 has to offer. This must be found among our list of online games like Club Penguin. Wizard 101 looks and feels like an expensive console game but its free to play on a website. This game lets you show off your decorating and gardening skills in numerous ways. You can collect items, spells, and other things to upgrade your character and you can join thousands in a 3D world. This world has an infinite number of things to do. You can explore the school of magic, battle enemies, or take it easy by playing mini games and making new friends. Start exploring Wizard 101's magical environment to see everything it has to offer.
---
Pirate 101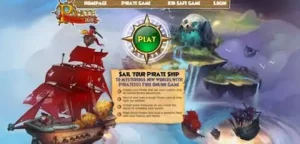 Official Site
Like, Wizard 101, Pirate 101 is aimed at adults and children over 10. This game is a lot like the other free games like Club Penguin. Pirate 101 is also set in a huge virtual world with thousands of players. This game lets you have an extraordinary adventure on a rough pirate ship. You can recruit tough pirates and train them for battle. Once they are ready they will join you in the fight. With Pirate 101 you can collect booty that can help you on your travels. This game wouldn't be complete without mini-games, in game trading, customization and rare gear. If you loved Club Penguin, you'll love Pirate 101.
---
Fiesta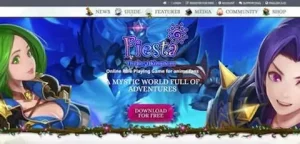 Official Site
This addition to our list of games like Club Penguin will dive you into an enchanted world of fantasy filled with enemies. Enter the world of Isya, where you can take part in an epic story that features Kingdom Quests. You can battle your foes and complete missions to gains coins to boost your character and look cooler. There are five different types of players, clerics, fighters, archers, jokers, and mages. Choose wisely, this will determine your fate in the game. Fiesta is the perfect online multiplayer game for fantasy-based game lovers.