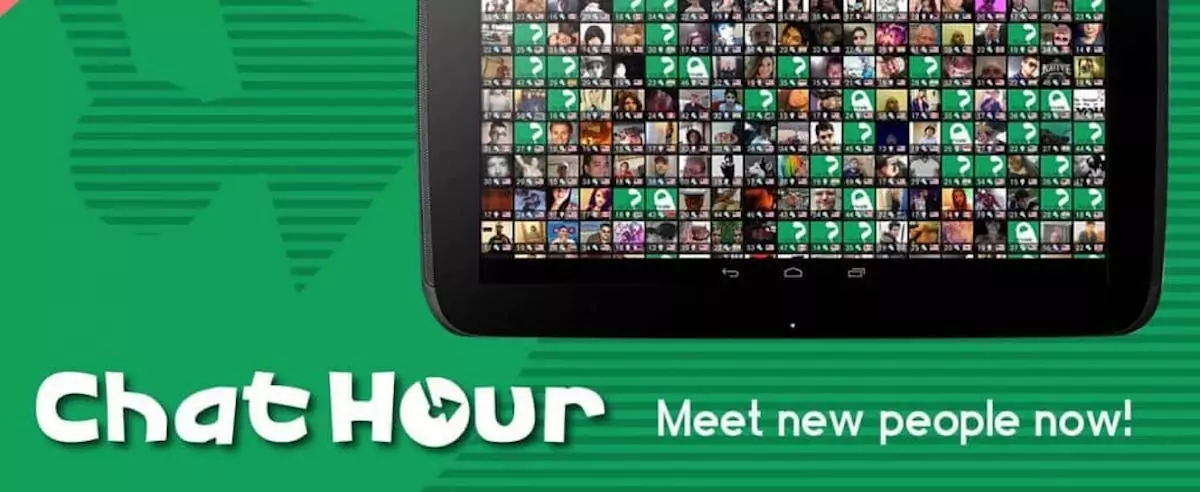 Nowadays, people use social sites like Facebook and Twitter to chat and be social but there's still sites like the original chat rooms floating around on the internet. ChatHour is one of them. This site is very simple to use, start by creating a user name and password, then log into your account. Voila, the hardest of your tasks is already over.
When you're ready to start chatting pick from one of the 18 rooms and jump in on the conversation. If you know a little about chat rooms you know that everyone talks on the same page, sometimes it can be confusing but when you get used to it you'll understand how simple the concept is. Once you've found a room that you like with interesting people, just keep typing. You can meet people from as close to your own street to people halfway across the world.
The best thing about social chat rooms like this one, is that it's a great concept for beginners who are just learning to use the internet, and it also works well for people who just want to chat without the ads and popups of most sites. All you see on the page is the conversation, there are no extra frills with sites like ChatHour. Log in, choose a site, and start chatting, it's that easy. Enjoy all these other suggestions for free chat rooms like this one and begin finding people online right now.
Free Chat Rooms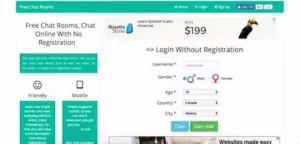 Official Site
If all you want to do is, you should be using this addition to free chat sites online. Free Chat Rooms doesn't ask for a registration all you need is a username. Once you've picked on click on "start chat" and you're in. From here you can pick from numerous rooms and enter the one that interests you the most. A great thing about this site found among ChatHour alternatives is that it doesn't allow foul language or "adult" conversations. If you want to have a clean discussion, join those already on Free Chat Rooms.
---
StrangerMeetup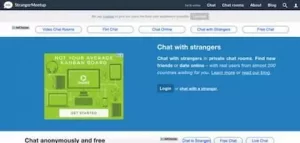 Official Site
StrangerMeetup is one of the best social chat sites for adults. This website lets you meet a group of adults and start talking with them easily, freely, and instantly. All the messages you read are in real time and you can even see where everyone is from. With over 200 countries using StrangerMeetup you're guaranteed to meet some interesting people. Some not so much. Like most social networking chat sites, you always have a few rude, crude, and perverted people who take too much place but you can choose to ignore them or move to another room. Have fun talking with people from around the world with StrangerMeetup.
---
EpikChat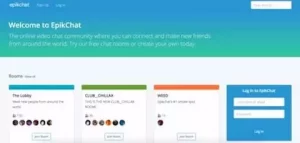 Official Site
If you're looking for a cool and friendly chat room choose EpikChat. Firstly, this webpage is a lot more inviting than the other sites. Its homepage looks clean and crisp and like the owner put an effort in its creation. Secondly, you can use video chat too so that gives you another option to connect with new friends. Thirdly, after you become a free registered member, it's very easy to start chatting with just a few clicks. EpikChat really is an epic addition to our list of sites like ChatHour.
---
TalkwithStranger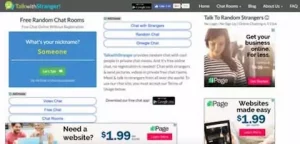 Official Site
TalkwithStranger has a lot of cool people who chat about random things without the perversions of most sites. It's also free and doesn't require any registration. You can join a group of people or start your own private chatroom and invite only those you really want to talk to. On TalkwithStranger you can also send pictures and videos. People from the four corners of the globe are already connected, join them. This is one of the coolest social chat sites on our list.
---
E-Chat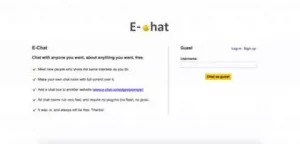 Official Site
E-Chat is an interest based chat room. Here you can meet people who love the same things as you. Search chat rooms by name or randomly pick something you don't know anything about. It's always fun to learn new things and E-Chat lets you do just that. As we all know people love to talk about things that interest them so you know that there will always be something to hear and talk about in the E-Chat discussion rooms. This addition to sites like ChatHour must be considered for anyone who has a particular interest or hobby.
---
FreeChatNow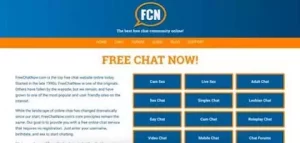 Official Site
FreeChatNow is very similar to ChatHour, except that it's only for adults. This free and  easy to use chat room was created for people who are looking for love, a date, or a romp in the sack. You can search numerous categories like gay chat, singles, role-play, and even sex chat. There are a lot more options too. With FreeChatNow you also have the option to video chat or use your microphone in your conversations. The rooms are fast without lag and conversations always flow smoothly. Click on the link above to meet other adults who want to have a chat about sex.
---
Second Life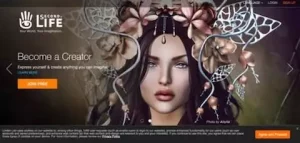 Official Site
This addition to our list of sites like ChatHour is a little different, while its free to play, there are extra costs for additions. Second Life is a social game. You create your avatar and decide on a unique identity then you just into the world of second life and well, live a second life. You can do everything on this social chat site. You can chat, shop, gamble, change your clothes, create a home and more. You can even have sex if you can find a willing partner. Second Life will pull you into a world of social imagination that is a lot more fun than your typical chatrooms. If you like to game and want to chat, take a look at Second Life, you won't be disappointed.