If you're an IT professional who wants to expand your skill set, you should be using CBT Nuggets. This site is amazing, it has helped a ton of people improve their aptitudes in a multitude of skills like programming, oracle, Photoshop, windows server, and puppet fundaments. There's also a lot more to discover.
This is the best online IT training program available. You can train 24/7, make your own schedule and decide when it's easier for you. Watch training videos created by experts that explain exactly what you need to know, test your capabilities with practice exams and quizzes, and chat with a huge community of professionals to know more.
Enter the virtual labs to test your skills and apply all the things you've learned. CBT Nuggets has mastered technology and wants to share their knowing with you. The best thing about this website is that you get to try your first week for free. Take this time to discover new skills and find the perfect one for you. For more sites like CBT Nuggets that help you learn more about the complicated and tricky world of IT, browse our list below.
Lynda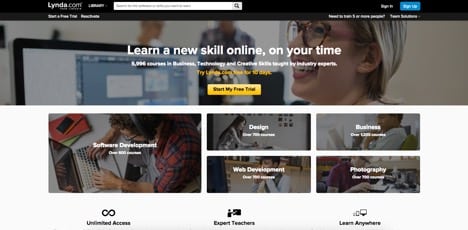 Official Site
Lynda has almost 6,000 courses for you choose from. Each one is taught by a skilled expert in their field. Choose from subjects like creative skills, technology or business. If you want to learn more about It there are over 600 software development courses and 700 web development ones. Lynda gives you unlimited access to all the tools you might need and the flexibility to learn everywhere you go with their mobile app. Try the first 10 days for free. Lynda is so good it cannot be forgotten on our list of sites like CBT Nuggets.
---
back to menu ↑
Pluralsight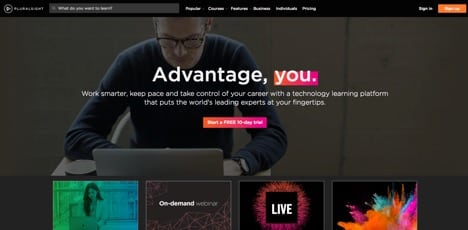 Official Site
Another one of the best IT training sites like CBT Nuggets is Pluralsight. This online training program has a huge number of courses for you to upgrade your IT skills. There's something for everyone on Pluralsight. It doesn't matter if you've been in the IT world for years or are just starting out. Pluralsight guarantees you'll become smarter, yesterday. Use this online IT training program to take control of your career, keep up with the pace, and work smarter.
---
back to menu ↑
Khan Academy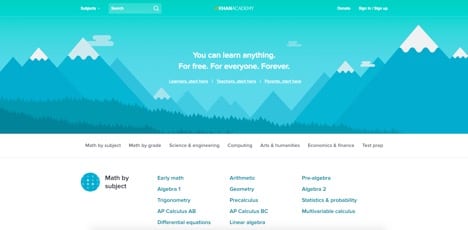 Official Site
If you're looking for a place to learn for free, forever, look no further than Khan Academy. This site offers a ton of online courses. You can learn everything from trigonometry to art history. There's also an extensive line of IT programs to improve your coding and programming techniques. Use Khan Academy to brush up on things you already know or expand your c.v. the choice is up to you. With Khan's flexible program, you'll never feel the pressure of a deadline again.
---
back to menu ↑
Codester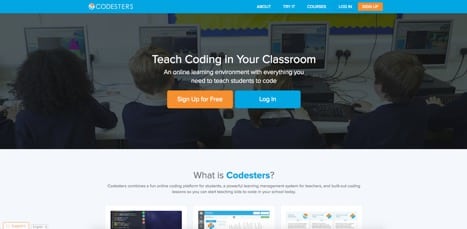 Official Site
If you're a teacher you should be using this cool program in your classroom. Codester must be added to our list of websites like CBT Nuggets. This site is an online learning environment that has everything you might need to teach your students to code. The powerful management system and built in code lessons makes teaching complicated techniques much easier. Add Codester to your next curriculum and watch as your students master the art of coding and technology. This is definitely one of the best IT training sites to help others learn about coding.
---
back to menu ↑
Codecademy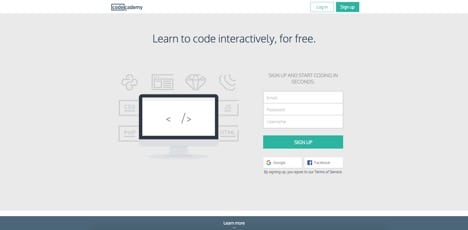 Official Site
Codecademy is another great addition to our list of CBT Nuggets alternatives. This site also lets you learn to code interactively, for free. Sign up and start learning instangly. It doesn't matter if you don't know anything about HTML or JavaScript, you'll learn soon enough. People have been using this easy site for years. You could be next. Use what you learn to expand your career and become better at your job or start your own website now that you know how. The choice is up to you. If you love to learn and are ready for a challenge, check out Codecademy.