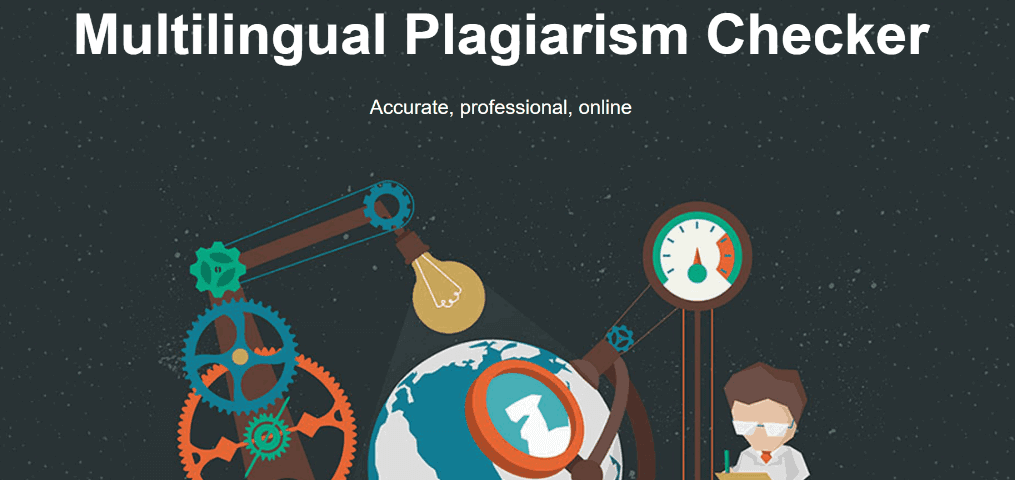 Official Site
If you're looking for a plagiarism finder, Plagramme is the place to be. While writing this Plagramme review, we tested each and every feature they have to offer. With amazing online plagiarism detection features and a 100% free platform, we strongly recommend using Plagramme whether you're a student, teacher or even a blogger.
Beautiful User Interface
Naturally, you would expect a poor quality user interface from a completely free platform, but Plagramme is actually quite impressive. The user interface is gorgeous, making it easier than ever for you to quickly check documents for plagiarism.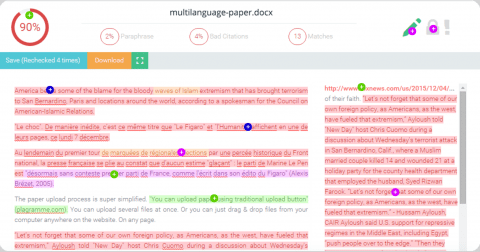 Plagramme can allow you to upload full documents or you can copy and paste the content directly into their GUI. One of the features that we loved was how they highlight important parts of your content. This makes it super easy for you to quickly glide over your content and find risky sections.
All of the information you need is available at the top of the screen. This includes the score of your document, the ability to download the edited content, being able to see how many times you checked the document and much more. We found this free online plagiarism checker to be the best looking one we've ever tried.
Intelligent Scoring System
One of the huge perks of Plagramme is their intelligent scoring system. While writing this Plagramme review, we tested a bunch of content that we randomly picked online. We were surprised to see that some content actually had high plagiarism levels. However, we won't disclose any information about the content we tested.
The beautiful interface is accompanied by a solid scoring system. We loved how the scores we very simple to read. You can quickly figure out the similarity of content, whether or not paraphrases were found and much more. Bad citations is another huge detection feature, which adds an extra level of quality plagiarism detection. At the end, you will be able to see how many matches were found and you're even provided with a handy star rating that determines your content's plagiarism risk.
Teachers and Institutions
Plagramme also has outstanding professional features as well. If you're a teacher or an institution and have to check for plagiarism on a regular basis, this is the ideal solution for you. Again, everything remains entirely free, but with a teacher account, you will have some benefits. One of the major benefits is a higher check priority, which ensures that your content gets checked much faster.

As an institution, you will also have numerous benefits available. One of the major benefits for institutions is their bulk checking tool. This allows you to upload numerous documents and have them checked all at once. API integration is available and the average check time for institutions is just 3 minutes. With the ability to detect over 128 languages, no option is better than Plagramme.
Final Verdict
Plagramme is completely free to use, so you have nothing to lose. However, even as a free tool, Plagramme provides results that are often better than expensive plagiarism tools. We loved the interface, the simplicity of use and the amazing scoring system. Whether you're reading this Plagramme review as a teacher or even a student, we encourage you to check it out and give it a try right now. Their entire platform is outstanding and we guarantee that you'll never want to use another free online plagiarism checker again!
Official Site