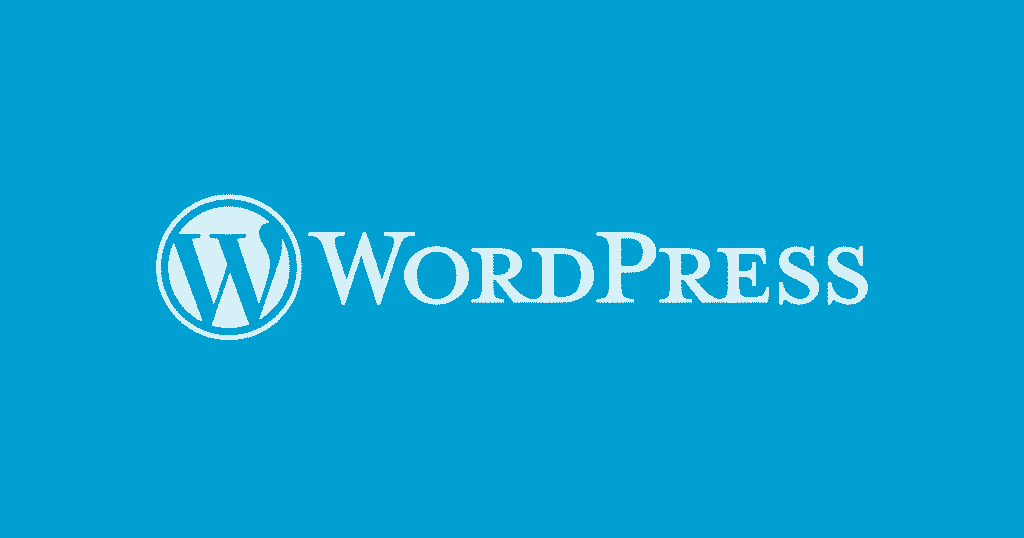 WordPress has become the number one blog platform on the internet. It's simple enough for beginners, yet it's powerful enough to create complex and beautiful websites. With thousands of WordPress themes and tons of useful plugins, you can pretty much create any type of website.
While WordPress is incredibly simple and efficient, you may want to consider some of the WordPress alternatives. There are many sites similar to WordPress that allow you to create a blog for free. Most of the sites listed below are incredibly easy to use website builders that allow you to build a website without any prior experience.
Whether you want to learn how to start a blog or even if you're a seasoned webmaster looking for a quick and simple WordPress alternative, you're going to find exactly what you're looking for right here. We've spent days searching for the best free sites like WordPress so you can build a website or start a blog without overspending.
Weebly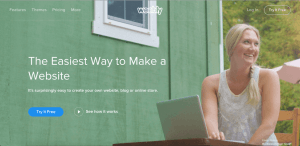 Official Site
Weebly is one of the best blogging sites online. With Weebly you will be able to create a blog site, online store or any other type of website with pure simplicity. Weebly was created for true beginners and may not be the ideal solution for experienced webmasters. If you want to get started, you'll love Weebly's free package, which lets you build a website for free with unlimited pages and hosting included.
---
back to menu ↑
Joomla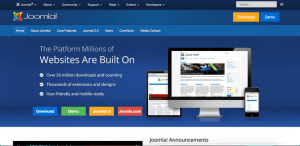 Official Site
Joomla is a very powerful CMS that is very similar to WordPress. It has lots of themes, plugins and features that allow webmasters to quickly and efficiently build websites. Joomla is free to use and it's fully responsive, allowing you to create mobile-friendly websites with ease. If you're looking for a powerful, yet simple to use WordPress alternative, you'll want to consider Joomla.
---
back to menu ↑
Wix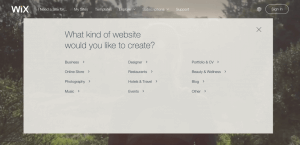 Official Site
Wix is one of the best website builders online if you want to build a great website for free. Their free package comes with an easy to use drag & drop editor, 500MB of storage, unlimited pages and a mobile version of your site. If you want more, you can upgrade to one of their premium plans. Wix is a great way to get started in the world of websites and blogging, especially if you have no prior experience.
---
back to menu ↑
Ghost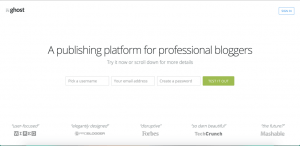 Official Site
Ghost is one of the best options if you're looking for a true blogging platform. You can create beautiful websites and blog sites, but the backend is much easier to use. The simplicity of use allows you to focus on creating amazing content without all of the complications of distractions found in other CMS platforms. If you're looking for a way to create an amazing blog with a main focus on the content, Ghost is the way to go.
---
back to menu ↑
Shopify
Official Site
Shopify is the leader for building eCommerce websites. Whether you want to sell products exclusively online or even if you own a physical store and want to create an online marketplace, Shopify is the way to go. This CMS platform makes it easy for you to track SKUs, see what products your visitors place in their cart the most and much more. Best of all, Shopify is incredibly easy to use!
---
back to menu ↑
Drupal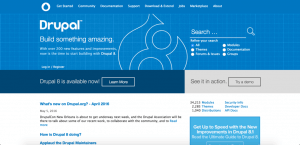 Official Site
With thousands of modules and themes, Drupal is another excellent CMS to consider when building a website. You will be able to build beautiful and responsive websites with very little website building knowledge. As an open-source CMS, experienced webmasters will also enjoy using Drupal. Drupal is free to use and it's multi-lingual, so you can easily have your content displayed in multiple languages.
---
back to menu ↑
SquareSpace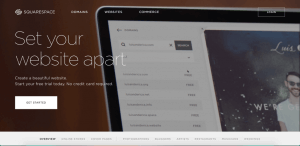 Official Site
SquareSpace lets you create desktop and mobile friendly websites with ease. Whether you want to build a blog site, online store or even a photo gallery site, you will be able to achieve it with SquareSpace. They have a simple to use interface with a great backend. The numerous features make SquareSpace a great way for you to build a website the way you want it to be.
---
back to menu ↑
TextPattern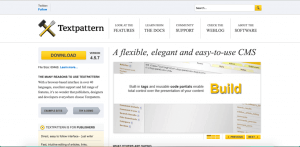 Official Site
If you want a very simple to use blogging platform, you're going to love TextPattern. This CMS lets you create awesome blog posts with pure simplicity. You can fully control how the content is displayed on your website and you can quickly create new posts with minimal efforts. TextPattern is flexible and packed with features so you can create a great blog site within minutes.
---
back to menu ↑
Jekyll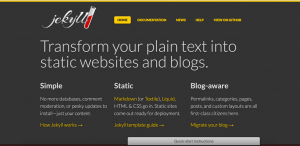 Official Site
Jekyll is a very simple to use blogging platform that was created with writers in mind. One of the major aspects that sets Jekyll apart is that you control everything without an actual CMS platform. You can manage your entire website and posts from within text files on your computer. Jekyll is great for experience webmasters who want to build a powerful blog without the complications of a CMS platform.
---
back to menu ↑
Statamic 2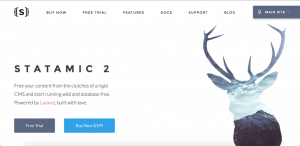 Official Site
Statamic 2 has a user-interface that looks quite similar to a basic version of WordPress. It's made with great simplicity so webmasters can quickly build beautiful blog posts. You can easily integrate forms, add new authors and even create your own taxonomies. If you want a simple blog site with a great backend that lets you build a beautiful website with no prior experience, Statamic 2 is worth looking into.