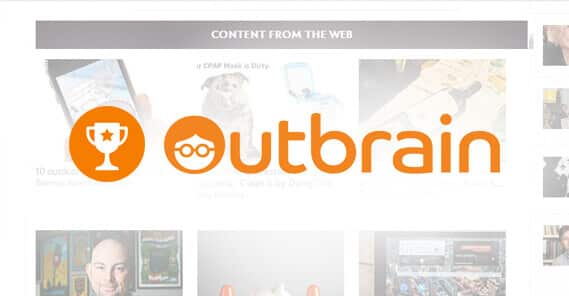 Sites like Outbrain are excellent for monetizing a website or blog with ease. Outbrain basically places ads on your website that are extremely attractive to viewers. You may have seen these ads before; when you scroll down a page and see a section called "From the Web" or "You May Also Like". The traffic Outbrain gets is amazing, which essentially brings in a ton of money if you have a lot of website visitors.
This type of content delivery platform is amazing because the ads are all interesting. Articles vary from celebrities, fun facts and sexy photos. With amazing ads like Outbrain delivers, you'll get to make a nice income by simply placing their ads before or after your content.
There are many Outbrain alternatives available online and we went searching for the best sites like Outbrain available. These Outbrain competitors have great features such as popup ads, excellent reporting and more. If you're looking for amazing sites like Outbrain, look no further, we found all the content delivery platforms you could hope for!
Taboola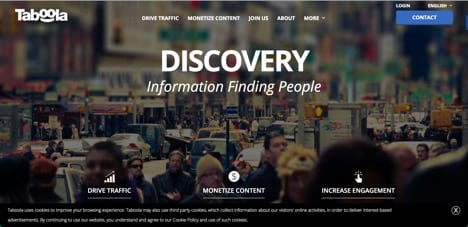 Official Site
Taboola is one of the major sites like Outbrain online. Chances are, if you read anything online, you will have seen ads by Taboola. Major websites like AOL and MSN use Taboola as their main advertising platforms. Getting approved will require some proof of traffic, but if your website gets approved, you'll be able to make good money with this content delivery platform. Sign up for Taboola today!
---
back to menu ↑
Revcontent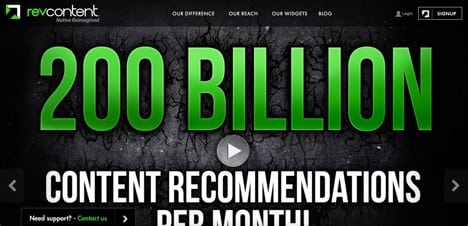 Official Site
Revcontent is another one of the great Outbrain alternatives available online. This giant in the website advertising industry allows webmasters to display ads from around the web. The contextual ads are responsive and are truly interesting, which translates into high click-through rates. If you can get approved for an publisher's account with Revcontent, you'll be able to make a nice income with their ads.
---
back to menu ↑
Content Ad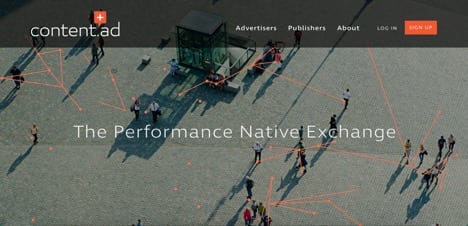 Official Site
Content.ad is among the top sites like Outbrain because you can easily get approved and the content they serve is also quite amazing. There are many customization options and you can choose between various ad styles such as below content, popup, slide-in and more. Content Ad has great payout rates and you can request payment once you reach the $50 threshold. Sign up for Content Ad right now!
---
back to menu ↑
Adblade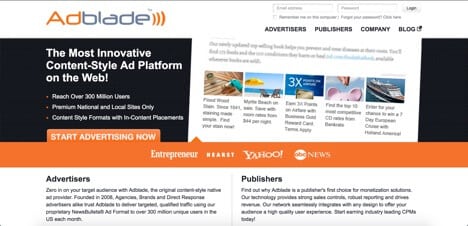 Official Site
Another outstanding Outbrain alternative is Adblade. This site lets you easily get approved for a publisher account and the ads as highly interesting. Choose between various layouts and get tons of people clicking on them every single day. Adblade has a simple to use backend, making it easy for you to implement the ads on your website. Check out what Adblade has to offer and start making money online today!
---
back to menu ↑
Gravity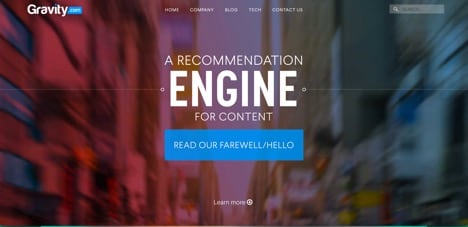 Official Site
If you can great approved for a publisher account with Gravity, you will get as much Outbrain traffic as you could hope for. This site is amazing at delivering highly targeted content that viewers love clicking on. Plus, Gravity can adapt to your website in order to provide targeted content according to your website's niche. Check out the features available at Gravity today and start making money online this week!
---
back to menu ↑
Media Net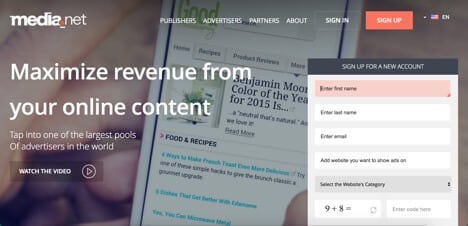 Official Site
Another site like Outbrain worth discovering is Media.net. This contextual ads site lets you maximize the revenue you get from each blog post or piece of content you write online. Media Net is easy to implement and can easily adapt to your website. One of the great things about Media.net is that it's fully responsive, so the ads will look amazing no matter what device they are begin viewed from.