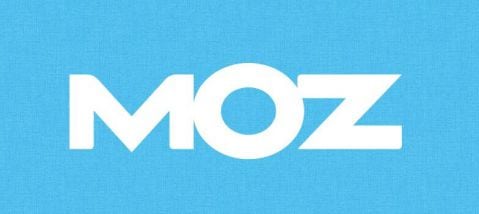 Moz delivers some of the best SEO tools available online. The Moz SEO tools allow you to perform numerous tasks such as finding backlinks, discovering the authority of web pages and even being able to find the best keywords for your content.
If you're serious about building a website, you'll want to invest towards Moz Pro, but it doesn't come cheap, especially if you're on a budget. Fortunately, there are some pretty amazing Moz alternatives that allow you to get similar to Moz results without having to spend any money.
Our team has searched all over the internet for the best sites like Moz. The list we came up with is absolutely amazing. We encourage you to visit these free sites like Moz right now if you want to bring your websites to the next level.
SEMrush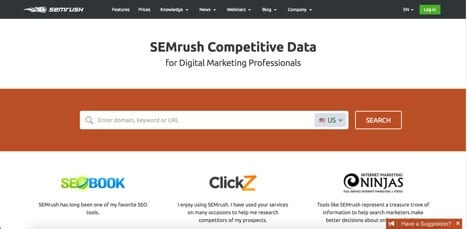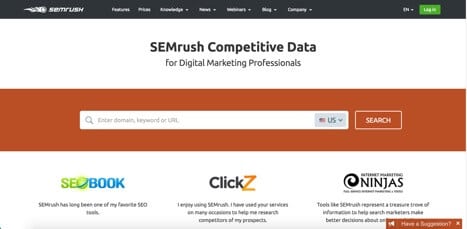 Official Site
SEMrush another amazing option to consider when searching for Moz alternatives. This site provides amazing SEO tools online, allowing you to perform domain overviews, keyword research and much more. You'll be able to see how many of your keywords rank in Google, what their positions are, the volume of monthly searches and much more. Check out SEMrush right now!
---
back to menu ↑
Ferzy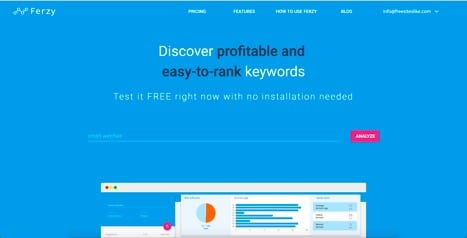 Official Site
Among the best SEO research tools like MOZ is Ferzy. They provide you with useful information about competitors for your keywords such as their domain age, the amount of backlinks they have for a specific web page and more. They also provide you with a ranking score out of 100 – the higher the score, the harder it is to rank for that keyword. Check out Ferzy now if you're looking for a simple way to find amazing keywords for your websites.
---
back to menu ↑
SiteMogul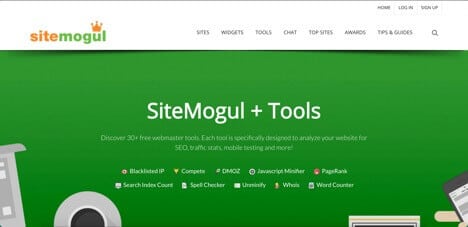 Official Site
SiteMogul is at the top of our list because it has all the tools a webmaster could need in one place. Find keywords, spell check content, discover your website's rank on various platforms and more. SiteMogul is 100% free to use, so you'll get tools similar to Moz without having to spend any money. SiteMogul also has a reviews widget that you can add to your sites, allowing your visitors to leave reviews on your websites.
---
back to menu ↑
Small SEO Tools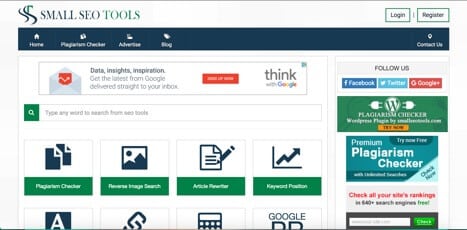 Official Site
Another Moz alternative that you may want to check out is Small SEO Tools. While this site does not provide as many tools as SiteMogul, it still has a decent amount of features for you to discover. One of their great features is their reverse image search tool and another notable feature is the plagiarism checker. Small SEO Tools is free to use and useful for new and seasoned webmasters.
---
back to menu ↑
Majestic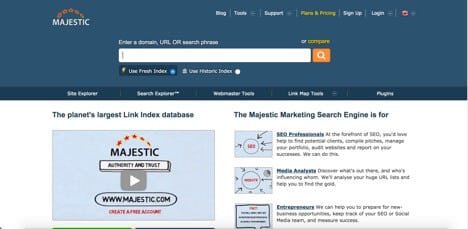 Official Site
Majestic is a great site for checking backlinks. If you want to know how many backlinks your website has and which anchor texts are used the most, you're going to love this SEO tool. However, their free plan only provides you with limited results, so you'll have to pay to unlock all of the stats. Monthly rates start at $49.99, but many additional tools get unlocked as well.
---
back to menu ↑
GTmetrix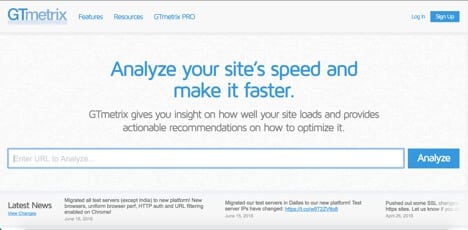 Official Site
Another tool similar to Moz is GTmetix. This is one of the useful tools worth checking out if you want to learn about your page load speed and how to optimize your websites loading times. Various sources are used such as Yslow to determine how fast your website loads and what you can do to improve it. GTmetrix has free SEO tools, but many features are reserved for GTmetrix Pro account holders.
---
back to menu ↑
WebCEO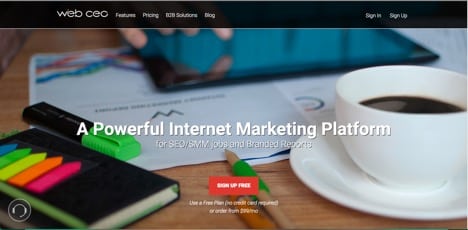 Official Site
If you're looking for powerful keyword reporting, you'll want to take a look at WebCEO. While this tool isn't free to use, you will get excellent ranking data and keyword reports through their SEO software tools. Some free SEO tools are available, but they are very limited and monthly plans start at $75, making WebCEO an unattractive option for webmasters on a tighter budget.
---
back to menu ↑
Keyword Planner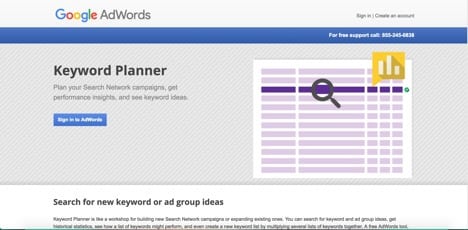 Official Site
If you're looking for Moz alternatives that allow you to find quality keywords for your content, you're going to love the Google Keyword Planner. This service is offered by Google for free and simply requires you to have an Adwords account. Monthly search volumes are provided and you can also see whether the keyword's competition is high, medium or low. CPC estimates are also provided.