If you're looking for sites like Fotolia online where you can buy stock photos or even sell your photos, you'll love our list. Fotolia is a marketplace for buying and selling royalty-free photos, so buyers have full rights of the images and sellers can make a nice income by selling pictures or images online.
Whether you're a buyer or a seller, sites like Fotolia are truly amazing. You can buy stock photos to create beautiful blog posts, create a website logo or even to make awesome invitations. On the other hand, if you're great at image creation, you'll be able to make a nice income selling your creations online.
We went searching for the best Fotolia alternatives online. While Fotolia is pretty amazing, you may not always be able to find the images that you're looking for on this site. That's why we found the best stock photo sites like Fotolia so you can have numerous resources to find exactly what you're looking for every time. Discover our list below!
iStock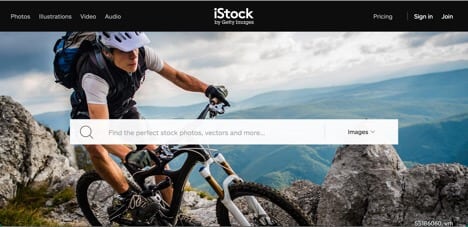 Official Site
iStock is powered by Getty Images, the giant in the stock photo industry. iStock lets you find stock photos, videos, illustrations and audio. You can pay affordable pricing for each media that you wish to purchase or you can subscribe to download a set amount of media per month. iStock has one of the largest collections of stock media online and you can sell your own photos, videos, illustrations and audio as well.
---
back to menu ↑
Shutterstock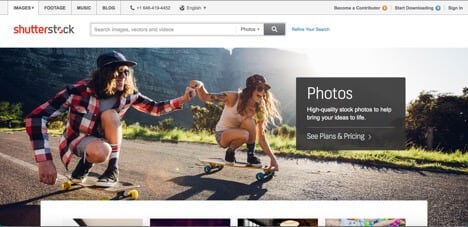 Official Site
Shutterstock is one of the best sites like Fotolia online. If you want to buy stock photos online, Shutterstock is one of the best places to check. They have a massive collection consisting of millions of royalty-free photos. Shutterstock also has a ton of video footage for you to choose from. Their pricing plans vary between $3.75 per photo to $15 per photo depending on the duration that you sign up for.
---
back to menu ↑
123RF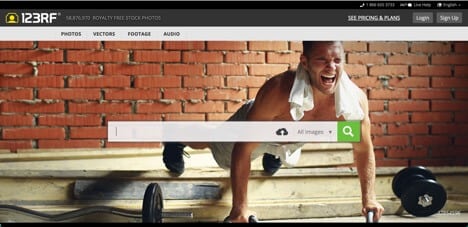 Official Site
123RF is another great Fotolia alternative that lets you buy or sell photos online. They too have video footage for sale and audio files. With 123RF, you can purchase photos on demand by purchasing credits or you can subscribe for a monthly package in order to download media files every single month. 123RF is one of the best sites like Fotolia and has a selection of over 58 million media files.
---
back to menu ↑
BigStock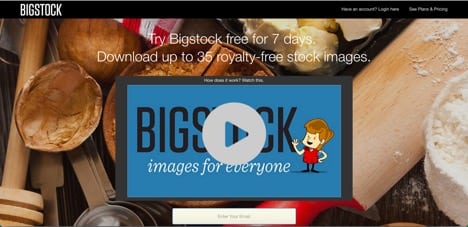 Official Site
Big Stock Photo is one of the best free sites like Fotolia because it lets you try their services free for 7 days. During your free trial, you will be able to download 35 royalty-free photos for free. BigStock is loaded with high quality images, logos, vectors and more, making it easy for you to create beautiful blog posts, social media posts and much more. Browse BigStock's collection right now for free!
---
back to menu ↑
Alamy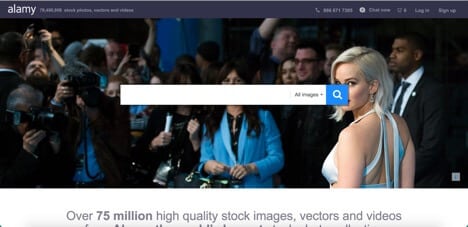 Official Site
Alamy is another great place to sell and buy stock photos online. They have a massive collection of over 75 million photos, vectors and videos for you to browse. These royalty-free photos let you own them legally, so you can make beautiful creations. Alamy is very easy to use and they allow you to purchase stock photos at variable rates depending on the size of the image and the quality.
---
back to menu ↑
Scandinavian StockPhoto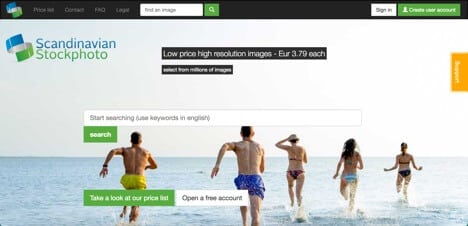 Official Site
Scandinavian StockPhoto is one of the best sites like Fotolia online. These Scandinavian stock photos are all in high resolutions and they are available for Eur. 3.79 each. They have millions of photos available for purchase and new images are added every single day. Scandinavian StockPhoto makes it easy for you to find images by entering keywords in the main search bar. Buy stock photos right now!
---
back to menu ↑
Crestock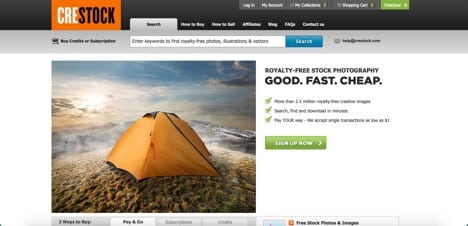 Official Site
Crestock is a Fotolia alternative that brings you creative stock photos. This images are truly unique, allowing you to create exclusive and beautiful blog posts with ease. All of the stock images for sale at Crestock are affordable and you can download them immediately upon purchasing them. Crestock adds new stock photos to their collection every day and they currently have over 2.5 million royalty-free images.
---
back to menu ↑
Dreamstime
Official Site
Whether you want to buy or sell photos online, Dreamstime is a wonderful place to visit. This Fotolia alternative has many free stock photos available as well, making it the ideal solution if you don't want to spend any money. Their collection of royalty-free images is massive and they also have illustrations and videos for you to choose from. Pricing plans start at about $2 per credit and get lower as you purchase larger plans.
---
back to menu ↑
Foap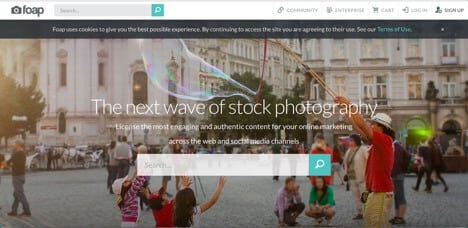 Official Site
Foap is one of the major stock photo sites online with millions of creative images available for download. Their pricing plans are on-par with the industry standards and they have exclusive content that can't be found anywhere else. Foap has a mobile app so you can buy images on the go. Foap is used by major brands such as Heineken, Volvo, Candy Crush and many more, making them a reputable stock photo marketplace.
---
back to menu ↑
Pexels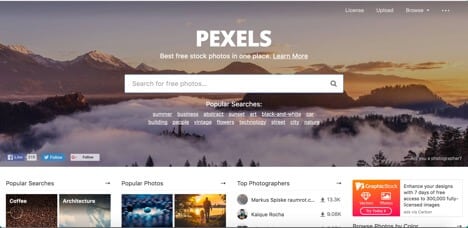 Official Site
Pexels is a fun stock photo site worth using if you want something a little different than the other options listed here. The search functions are what make Pexels so different. The most popular search terms are listed on the homepage. You can also search for photos by photographer, see the newest photos added and browse the most popular photos. Check out Pexels to make some amazing finds right now.
---
back to menu ↑
Panorama Stock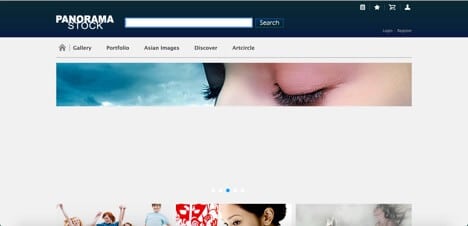 Official Site
PanoramaStock is a stock photo site that originates from Asia. You will be able to find tons of Asian stock photos on this website. Every is categorized so you can easily find the exact type of royalty-free photos that you're looking for. Panorama Stock is simple to use and has a huge collection that is constantly updated. Browse Panorama Stock right now for great Asian stock photos online.