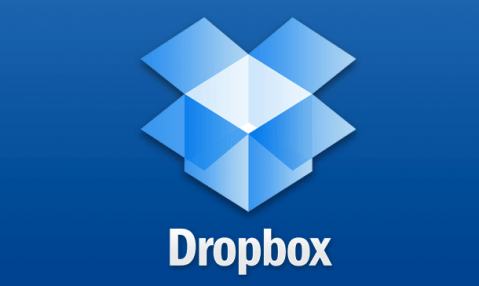 Sharing documents online and uploading important information into the cloud in order to save it in case your computer crashes is highly important. Many tools are available online, which make this possible, but one of the few very popular platforms for doing so is called Dropbox.
Dropbox Overview
Dropbox is one of the leading cloud sharing platforms on the internet to offer free services. You can upload photos, videos, documents and more directly to Dropbox for simple storage. This allows you to free up space on your hard drive and ensure that you never lose your files. This free cloud storage is used by millions of users worldwide and has been dominating the space for many years.
Files can also be shared with others and many people can access the same shared folders, which makes it easier for groups who work on the same project. Dropbox is a great tool, but you will need to pay in order to really get the most out of it. For instance, additional space and security features require a paid membership plan.
Dropbox Pricing for Individuals:
Free
Plus – $10.75/month
Professional – $23.25/month
Dropbox Pricing for Teams:
Standard – $17.50/user/month
Advanced – $27.50/user/month
While the free version of Dropbox is pretty amazing, it has its limitations for on-going users. Upgrading may become a necessary step if you have large uploading needs and have to collaborate on numerous projects. We've listed the Dropbox pricing structure above and you can find more sites like Dropbox in our list below for more affordable options in case Dropbox's prices are a little over-budget for your needs.
More Sites Like Dropbox
Check out our list of the best file sharing sites for more Dropbox alternatives, in order to achieve the same results without having to overspend. We found sites like Dropbox that have similar features but cost nothing or a lot less. Whether Dropbox is a little steep for your wallet or even if you need custom features that aren't available via the Dropbox platform, the following options should be able to provide you with all that you need.
Box
Official Site
Box is one of the best sites DropBox online that takes seconds to create an account. It allows you to easily share files free with anyone from anywhere. Regardless of the device being used, you can access your files on any platform. Box is a backup service that can be used for personal backup, for powerful team sharing from user to another or even as an FTP alternative. Box has numerous features, making it an amazing solution as a cloud storage service. File security is one of their strong suits, ensuring that all of your uploaded content remains secure at all times.
Features:
Real-time note taking for teams
Upload content & files from your mobile devices
Stream files & media to your desktop
Collaborate with anyone from anywhere
Preview 120+ different file types without downloading
---
back to menu ↑
SugarSync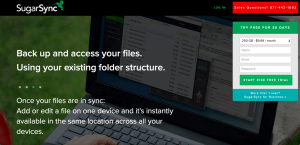 Official Site
Another one of the cheapest cloud storage sites like DropBox is SugarSync. This online backup service allows you to store and access your files from anywhere, using your computer, tablet or mobile phone. One of the cool things about SugarSync is that you can use your existing folder structure so you don't have to figure out a new way to easily store your files. SugarSync offers a free trial with simple downloaders, allowing you to install it within moments. With public links, you can quickly send shareable files to anyone, making project collaborations incredibly simple.
Features:
Available on PC, Mac, iOS and Android
Simply right-click on any file to add it to SugarSync
Prices start at $7.49 per month
Sync folders of information across teams
30-day free trial available
---
back to menu ↑
TeamDrive
Official Site
TeamDrive is another option to consider that lets you synchronize your data and media with speed and precision. The collaboration features are amazing and make it very simple for you to share documents with others, download files and service share with multiple people. All parties can modify files and upload new ones to the shared folders. Check out TeamDrive if you're looking for features made specifically for team work. Their free storage and Google-like cloud drives make it a breeze to use.
Features:
Excellent collaboration features
TeamDrive always has an encrypted backup on file
Work offline with automatic synchronizations
Supports all file formats
Admin controlled remote deletion of files & folders
---
back to menu ↑
MediaFire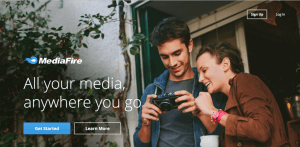 Official Site
MediaFire is an amazing cloud service option if you're looking for a sharing service that allows you to work with other team members in complete simplicity. One of the major perks of using MediaFire is that all of the uploaded cloud files are internally scanned for malware by Bitdefender, providing you with a 100% secure file sharing environment. MediaFire has a beautiful and intuitive interface, making it easy to share site files, photos or any other type of files in complete security.
Features:
Share via email, sharable links or social media
Collaborate and work together on all file types
Store up to 10GB free of charge
View, manage & edit files from anywhere
Available on all devices
---
Choosing the Best Cloud Backup & Online Storage
DropBox has long been one of the top online storage platforms available. Google has been another major player with their Google Drives, but the Google Drive pricing is way too steep to be worth it. This leaves us with no other option but to turn towards other online storage services cloud options. Fortunately, the best online storage and the best online backup services are usually free and combined. This allows you to back up your information on a daily basis, easily store it, share it and much more; all for free.
Now that you know that you can find quality storage and backup services free of cost, you'll have to pick the best free storage for your needs. We're going to briefly go over some of the main features to look out for when shopping for cloud storage sites.
Amount of Cloud Storage Space
The most crucial thing to look out for when shopping for storage online free of cost is the amount of space that's included. While there are many storage options available, most of the free options only have a limited amount of disk space. If you intend on being a heavy user, you'll want to find DropBox alternatives that offer more free space. Usually, free cloud storage will provide you with a few gigabytes of disk space at no cost and then you would be required to spend extra for additional space on the drive clouds.
Simplicity of Use
The ease of use will become another highly important factor to consider. Whether you intend on file sharing with other users or even if the online storage is meant for personal use, you'll want an easy to use experience. Some file share platforms are complex with way more features than you actually need. If you're looking for a basic cloud storage environment with simple to use features, you will want to opt for less complicated platforms. One of the benefits associated with this is the cheaper price. In most cases, a simpler file hosting environment will provide you with more space.
Quality File Sharing Options
Sites share information between users, so one of the most common reasons people choose to use a cloud free platform is to share file. Whether you plan on working with other users on a school project, a job for work or even if you want to share files online with your family members, you'll want to find the best file sharing sites available. Free file sharing is available with most sites like DropBox, but not all of these programs offer quality features. In order for a storage service to be worth it, you will want to quickly be able to grab a "share file link" like you can find on Google, DropBox and the other major players. This allows others to view and edit files without having an account with the storage program.
Speed of File Uploads & Transfers
Last but not least, speed is a major issue to consider. Some file storage sites have incredibly slow transfer and file upload speeds, which make it extremely long for you to share files online. Opting for a powerful cloud storage website with fast transfer speeds will solve this issue. It's not always easy to know which file hosting service has the fastest speeds. Fortunately, our list above only includes the fastest of them all.
Make sure to scroll back up to our list of DropBox alternatives to find the best cloud storage platforms on the internet. You should have no problem finding a service share website in our list. With almost exclusively free cloud options listed above, finding a cloud drive that speaks to you should be a breeze.