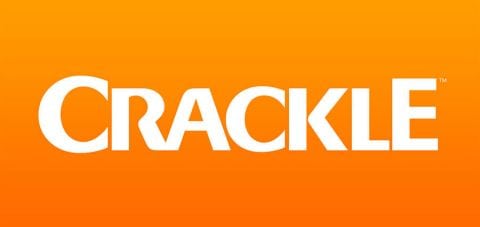 Crackle is probably going to become your new best friend. This site is very similar to Netflix, but it's entirely free. Users can stream unlimited free movies in high definition without ever having to pay a dime. In fact, Crackle allows non-users to stream everything as well. If you're tired of Netflix fees or even if you want to discover new shows and movies online, Crackle is the place to be.
Excellent Interface
Lets start off our Crackle review by talking about the interface. Simply put, it's a lot like Netflix, especially when you sign up for an account. It can recommend shows according to your streaming habits and you can easily scroll between various categories.
The Crackle interface is set up so you can easily find tons of great movies and TV shows to watch even if you don't know what you're specifically looking for. If you just want to watch free movies online now without knowing exactly what you want, Crackle will make your decision real simple by presenting you with tons of great media!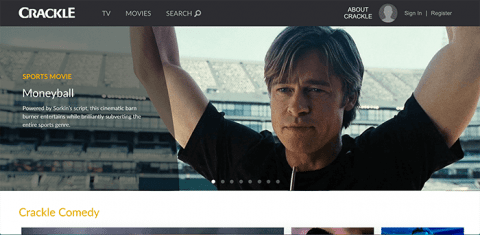 Quantity
The amount of Crackle movies and TV shows available to stream is outright impressive. It's so hard to believe that all of these movies and series are in fact free. Sure, you have to deal with ads every now and again, but everything remains 100% free to stream.
They also keep a constantly updated selection. You can tell that Crackle is run by big time webmasters because they really take their content freshness seriously. New media is available on a daily basis and you can even receive notifications every time something new is added to their lineup. This is another feature that seems very similar to Netflix.
Quality
Quality is over the top at Crackle. Everything can be streamed in HD quality, making it just a good as real TV. Better yet, you can stream everything in full screen, so it really makes it feel like the real thing. In fact, you won't even believe these movies are truly free because it feels just like you've rented them.
Along with excellent video/audio quality, Crackle also delivers amazing loading speeds. You will easily be able to watch a full length movie within moments without having to wait for it to load. Plus, since you're actually streaming all of the content online, you don't have to download movies or TV shows. This again prevents you from having to wait around.
Device Connectivity
Where Crackle really excels is with their device connectivity. You can download the Crackle app on your mobile phone or tablet and you will then be able to stream all of Crackle movies and TV shows on the go. No other app for Android or iOS provides you with so many high quality movies and shows absolutely free.
Even more, Crackle is available as an app on smart TVs and gaming consoles including the PS4 and the xBox One consoles. Crackle is a multi-device streaming platform with excellent connectivity!
Official Site