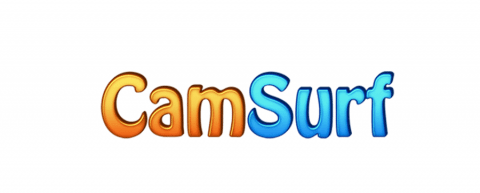 Leading Omegle Alternative
One of the reasons why CamSurf is so amazing is because it's a top Omegle alternative. We've seen many random chat sites online in our day, but CamSurf is the best we've seen so far. While working on this CamSurf review, we noticed that it has a massive amount of users online at all times. Every time we visit, there are no less than 50,000 users online and chatting with strangers. This webcam chat site also has the ability to display HD webcams, so you can really see strangers in all of their glory.
No Nudity at CamSurf
What truly sets CamSurf apart is the lack of nudity. You will often use chatroulette sites and end up skipping most users because they are undressed. This isn't an issue at CamSurf. We tried it for 3 hours and we didn't see a single nude person. That's impressive!
Their strong team of moderators makes sure that no nudity gets through on this family friendly chat site. We really appreciate this because it helps conversations flow and really makes it easier to connect with the people you meet online.
Used by Celebrities
That's right, our CamSurf review showed that it's used by celebrities! We performed a quick search for CamSurf and rapidly found two YouTube sensations using this random chat site. Steve Kardynal, the guy who became famous for lip syncing songs on chatroulette is back and now uses CamSurf. His latest video featuring the song "Me, Myself & I" is available on his Facebook page and YouTube account.
The other celebrity we spotted was Askagangsta. He's a huge YouTube celebrity with nearly 1 million subscribers and counting. I'm sure many others are out there using CamSurf as well, so keep searching the cams!
Mobile App Available
CamSurf has an app in the Google Play store. They are the only random chat site to have a mobile app that is fully functional and enjoyable to use. You can now chat randomly with strangers on the go! Discover the CamSurf app in the Google Play store now!

We love using the CamSurf app and their official site as well. If you enjoy chatting with strangers online and if you love cam chat sites, you're going to love it too! Explore their chat site and chat app right now!
Official Site