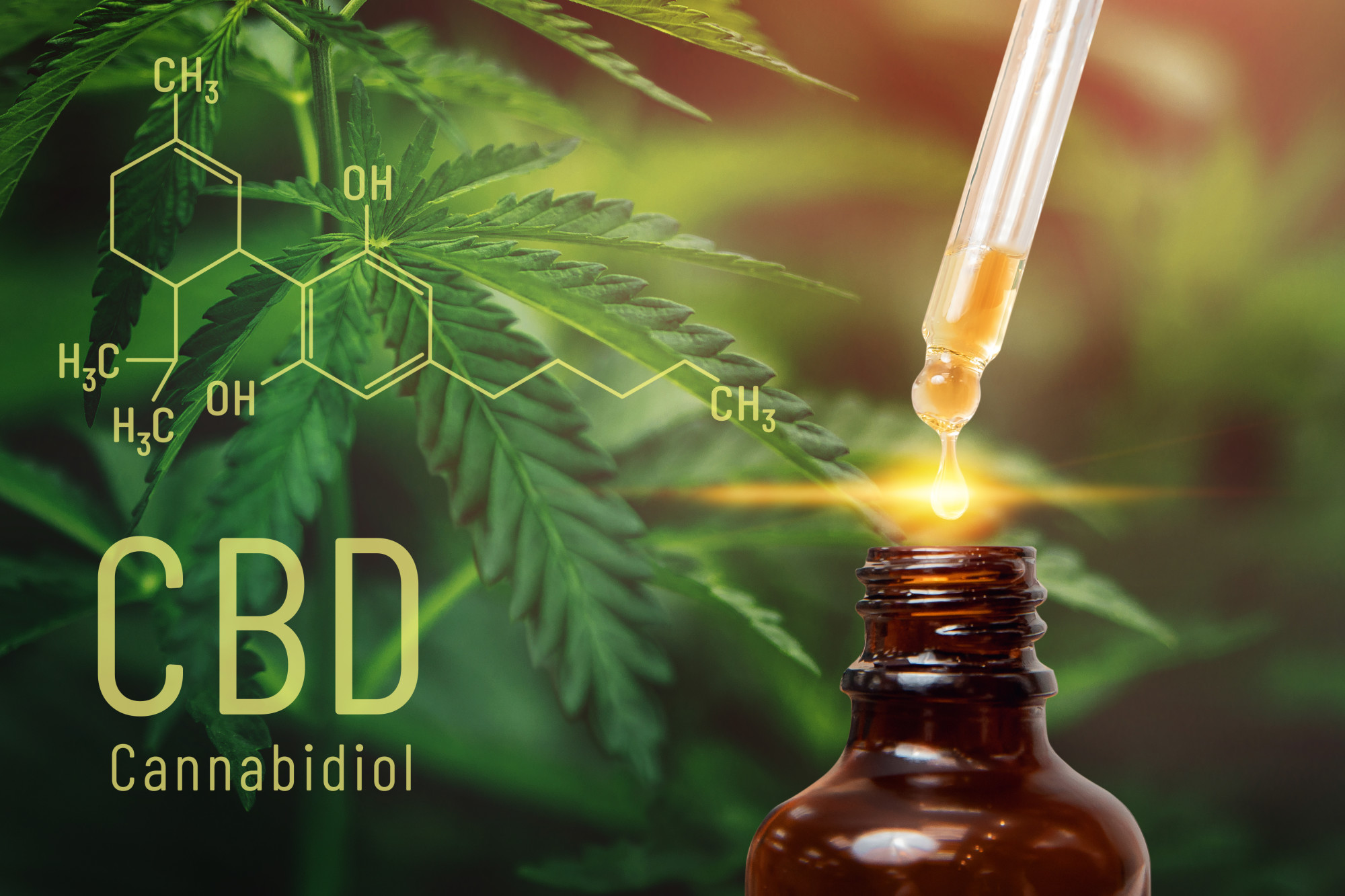 The good news if you haven't heard: hemp CBD oil is now federally legal in the U.S. thanks to the farm act. 
This removes hemp from the Schedule I classification that marijuana is under and instead sees it as a product of agriculture. 
At the same time, it is subject to fewer rigorous tests than some other products. That means different manufacturers may take different approaches to manufacture the oil. If you want high-quality CBD oil, you have to do your research.
Here's why you should only buy the best and what to look for… 
What Is CBD?
CBD is the shortened form of cannabidiol and is one of the extracts from cannabis and marijuana plants. However, while it has many therapeutic benefits ranging from pain relief to better heart health, it is not associated with the "high" that often comes to mind when discussing cannabis. 
The legalized form of CBD comes from a hemp plant, which is a strain of the Cannabis sativa plant that is grown for industrial purposes. The levels of CBD are high in hemp, but it is very low in the psychoactive component known as THC (tetrahydrocannabinol.) In fact, THC levels in hemp are 0.3 percent or lower. 
Different Manufacturing Processes 
The way the CBD is derived from the plant can make a difference to the overall quality. Some manufacturers use potentially harmful solvents to extract it. 
However, what to look for when buying CBD oil is supercritical CO2 process, using temperature and pressure to extract the CBD. This extraction process is considered to be cleaner, as well as safer to the end-user. 
Meanwhile, extraction processes may also use harsh solvents including butane and kerosene. The extraction method not only potentially affects the safety, but also the quality of the CBD product. Any damage done to the plant during the extraction process can reduce effectiveness and negatively impact the taste. 
Laboratory Testing Matters 
High-quality CBD oil manufacturers put their products through tests to ensure they meet standards. Companies that are committed to the highest quality (and safest) CBD oil will scan for things such as mold, yeast, heavy metals, and potentially harmful bacteria like E. Coli. 
Look for companies that have independent testing done, so you can have more peace of mind that the results are accurate and unbiased. 
Concentration of CBD Varies 
The CBD product can only be as good as the plant it's extracted from. With that said, not all hemp plants reach the same level of quality. For example, some hemp plants have higher concentrations of CBD oil than others. 
Some Hemp Is Grown Naturally
As a product that is farmed, hemp plants may be subject to pesticides that are toxic to insects – as well as humans. Look for CBD products that have been grown naturally without the use of pesticides or even fertilizers. 
The quality of the soil that the hemp was grown in also plays a role in the quality of the CBD. Make sure to find out where the CBD was sourced from – you should be able to get that information through the manufacturer. 
Good news if the hemp was sourced from the U.S., as farmers are certified before their products are sold. 
Full Spectrum vs. Isolate CBD
You may also notice words like "full-spectrum" or "whole-plant" on the CBD bottle. If you see this, it's a good sign. That likely means it has been extracted in such a way where you also get the benefits of phytonutrients and flavonoids as well as the actual CBD. 
This positive effect caused by the presence of other ingredients is being called "the entourage effect." 
On some other products, you may notice the absence of "full-spectrum" or see that it's a CBD isolate. This likely means that the product does not offer all of the other components aside from CBD. 
There are even some studies that show CBD isolate is not effective if it's not within a certain dosage range, while the benefits of full-spectrum continue to grow as the dosage increases. 
Look for CBD Oil, Not Hemp Seed Oil
Larger retailers are looking to carry CBD products. You can also visit Planet 13 stocks to get on board. But that might also mean you're staring at rows of bottles trying to decide what you want to buy. 
You should notice distinct markings on the bottle – if it has CBD, then it will say so. However, some products are also marketed as hemp oil and aren't the same. 
CBD oil contains cannabidiol and is usually mixed with coconut oil or something similar for absorption purposes. Meanwhile, hemp oil does not contain and CBD, so you'd be out of luck if you're hoping for any of the related benefits (although hemp oil has its own advantages, particularly for skin conditions.)
Packaging Matters
The quality of the packaging used for CBD products can dictate how long it lasts on the shelf and how effective it remains over time. 
With all of the manufacturers jumping on board to make CBD products, it pays off to look at not only the contents and manufacturing processes of the CBD but also the bottle quality. For example, whether it's airtight and glass. 
You should also look for packaging that clearly marks that it's hemp CBD oil, as well as whether it's full-spectrum and if it has been tested for safety. It may even contain information about recommended doses. 
Information should be clear – if it's not, it may be a red flag that you're not getting the best product. At the least, there should be a website or phone number you can call if you have questions. 
Meanwhile, bottles of CBD oil can have a wide range from 15ml to 40ml or more, so consider the price per unit when comparing and whether you'll be able to use it all in a reasonable time frame. 
Only Buy High-Quality CBD Oil
If you're not sourcing high-quality CBD oil, then you might be getting a product that's not as effective as it should be, and can have potential safety issues. Take your time to make sure you know what you're buying, then reap the benefits!
Did you like this article? If so, make sure to visit us often for more articles about lifestyle, entertainment, and more!