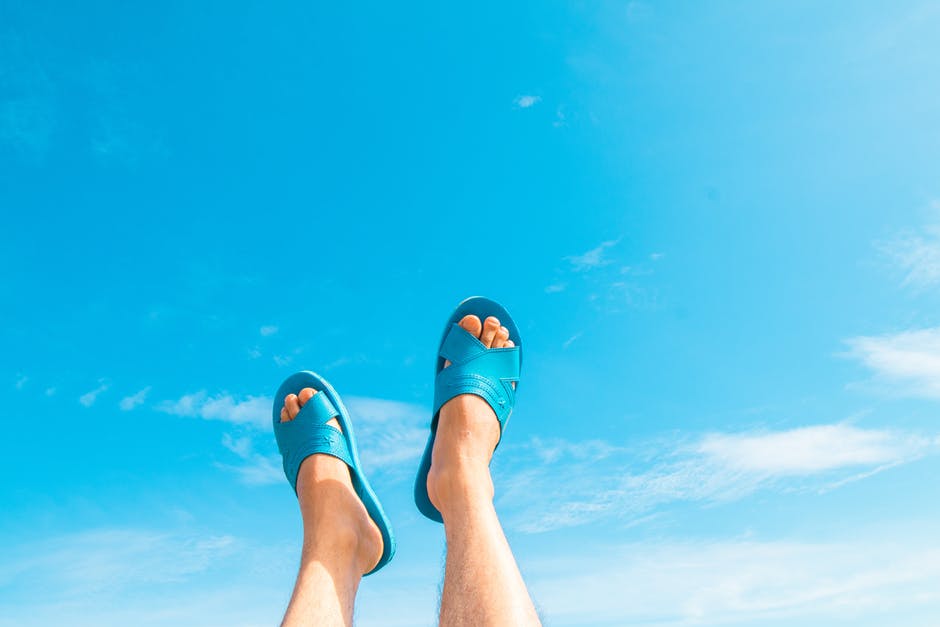 Oh no! You have been saving, planning, and waiting months or possibly even years for this amazing adventure, visiting some new exotic place in the world, but when you arrived, you missed several days of activities because your feet just couldn't handle it.
What a horrible way to spend your time, money, and hopes and dreams. All a waste! Can you imagine not having the adventure of your life because of your choice of shoes?
Don't worry! We have the solution to all of your travel and walking problems: ergonomic sandals!
Let's look at the details on everything you need to know.
What Are Ergonomic Sandals?
Today, shoes are engineered for specific and different purposes. Some shoes are specifically crafted for long periods of standing or for running long distances.
Ergonomic sandals are shoes that are designed specifically for giving comfort and efficiency for being on your feet for long periods of time. Normally when walking in sandals or shoes that are not made for long-distance use, you develop sores from the lack of cushioning for your feet.
Let's discuss the characteristics that ergonomic sandals have:
Sandal should grip your heel with firm, supportive, thick straps/backs
There should be a fasten across the sandal instep in order to keep the sandals from slipping off your feet while you are walking
When looking at the inside of a sandal where your foot sits, make sure you can draw a straight line from the big toe to the base of the heel.
You want to make sure the sandals are flat-based and not wedges or any type of heel
Leather makes for the best material because with sweating and friction they will last longer and smell better
Now that we've discussed some qualities to look for in ergonomic sandals, let's look at the science behind ergonomics.
Science Behind Ergonomics
Ergonomics is the science of making footwear user-friendly and comfortable for a specific purpose. Corporations like Adidas or Nike spend millions of dollars annually for their ergonomics research and development strategy.
They take a sample of people that represent the majority of the population and test their feet in different testing situations. They take into account foot arch (which is also unique to each individual), foot size, and foot shape.
Scientists gather their data results and then come up with a shoe that fits the majority of the population and creates their design around that prototype. These scientists work hard to make sure their sandal is not too soft or too hard for the wearer.
If you would like to learn more about the science behind ergonomics, we suggest checking out the brand Flojos. 
Characteristics of Sandals That Are Not Ergonomic
Now that we've determined some of the characteristics of ergonomic sandals and the science behind them, let's look at what you don't want in your traveling shoes!
Sandals that are too tight or too short 
Skinny straps that would chafe your feet or that would break with wear
Synthetic materials that smell, slip, and break over time
Sandals that do not handle impact well or cushion the feet for lengthy walking
Sandals with high heels or wedges 
Pointed sandals
Sandals without any arch support (if you don't have arch support, your foot will become misaligned, resulting in arthritis or rheumatism issues.)
Sandals that are too loose, causing blisters and skin burns
The last thing you want on a vacation is to have to walk around in pain because you didn't wear ergonomic shoes. Let's look at why ergonomic sandals are a must for traveling.
Why Are Ergonomic Sandals a Must for Traveling?
If you are planning a trip, you need to get some comfortable footwear before you leave. Ergonomic sandals are the best choice for traveling for several reasons. You definitely want comfortable (ergonomic) shoes for your tours and long walks, but why sandals?
Sandals are the best option for traveling because they allow your feet to breathe along with giving you that good arch support and comfort that other ergonomic shoes do.
If your feet are unable to breathe, the unwelcome fungus can develop along with foot sores. Who wants to have to deal with that on vacation in a place you've never been to?
Sandals also make it easier to take off if you are wanting to dip your feet in a pool or beach you want to check out.
What Do Podiatrists Say?
According to a podiatrist (foot doctor), Dr. Jacqueline Sutera of New York City, the three things you need to look for in an ergonomic sandal are:
Straps that are thick
Supportive soles
Sandals with a back to them
Dr. Sutera goes on to warn about the dangers of wearing flat-footed shoes for long periods of time. She says you don't want the sandal to make your foot supinated (which is rolling outwards) or pronated (foot rolling inwards). You want to maintain a neutral, supported center for your foot.
Sutera goes on to state that sandals that are non-ergonomic can cause some serious, uncomfortable medical problems such as:
Heel spurs
Plantar fasciitis
Tendonitis
Foot stress
Fractures
If you would like to dive more in-depth about this topic with Dr. Sutera, click the link here.
Save Your Sole
Ergonomic sandals are the ideal companions for taking with you while traveling around the world. Don't let your vacation dreams die when there's such a simple solution!
If you have any questions regarding foot issues or arch support, make sure you discuss with your doctor what solutions may be right for you.