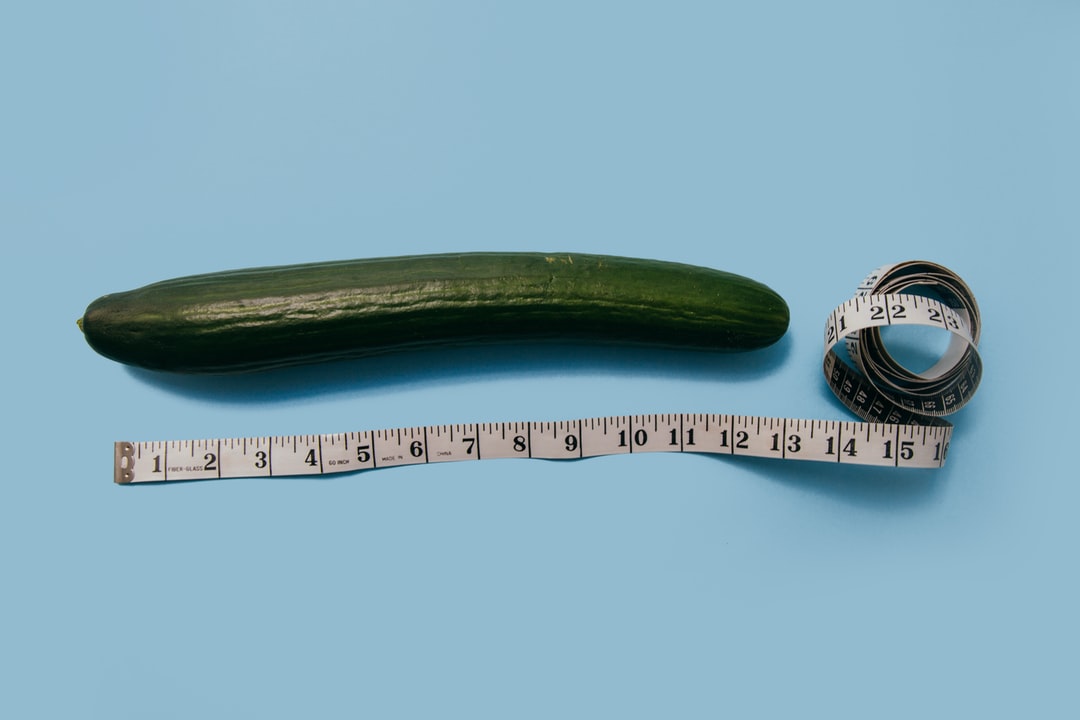 Did you know that 45% of men want a larger penis? If you are wondering what the average penis size is, you are not alone.
It is a question that many men are curious about. This is a question that many men are curious about, but few people feel comfortable talking about.
This blog post will look at what the scientific research has to say about penis size and what "average" really means. We will also discuss factors affecting penis sizes, such as age and genetics.
So, what is the average erect penis size? Keep reading to find out!
What Is the Average Erect Penis Size?
Before we go into what is average, we do want to state that, just like with other body standards, there is no normal. So if you are worried about your dick size, remember that you can relax and take a deep breath. 
The average doesn't set the standard, and pleasing your partner has little to do with how big or small you are.
In fact, the average penis size is not as large as you might think. The average erect penis ranges anywhere between 5.1 inches to 5.5. 
Penis Size Statistics
Let's take a look at some dick stats. 
While a lot of people focus on length, girth is often forgotten. The average girth of an erect penis is about 4.5 inches, while a flaccid penis is 3.6 inches. 
Many people, both men and ladies, are under the impression that the average dick is over 6 inches long. However, only 5% of men have a penis over 6.3 inches. 
Even so, most men wish they had a larger penis, as the perception of an average dick size is much larger than it actually is. Even though many men want a larger penis, 85% of their partners are quite satisfied with how the size.
Can You Increase Penis Size?
But all this means nothing if you aren't happy with your dick size. And that is ok, too. 
There are some methods that can help you increase your size in both girth and length. Take a look at this guide for some tips! 
In there, you'll find some interesting penis size tips. You can start with:
Penis pumps
Traction devices
Stretching exercises
However, we do recommend using these with caution. Penis pumps and cock rings engorge the blood vessels and will make your dick temporarily bigger. But it isn't a long-term solution. 
Traction devices can also result in a small increase in size, but they are also temporary, and they only work with daily use. 
When we say stretching exercises, we don't mean yoga moves. We are talking about a technique called jelqing. This technique requires you to massage your penis by stretching the skin. 
After a while, your skin will have micro-tears that, when healed, make your penis look bigger. But there is no scientific evidence that this actually works. So proceed with caution.
Looking for a Better Erection?
So what is the average erect penis size? It's not as big as you thought! If you are looking for a better erection, size isn't the only factor that matters.
Are you looking for more tips on a better sex life? Browse our blog!