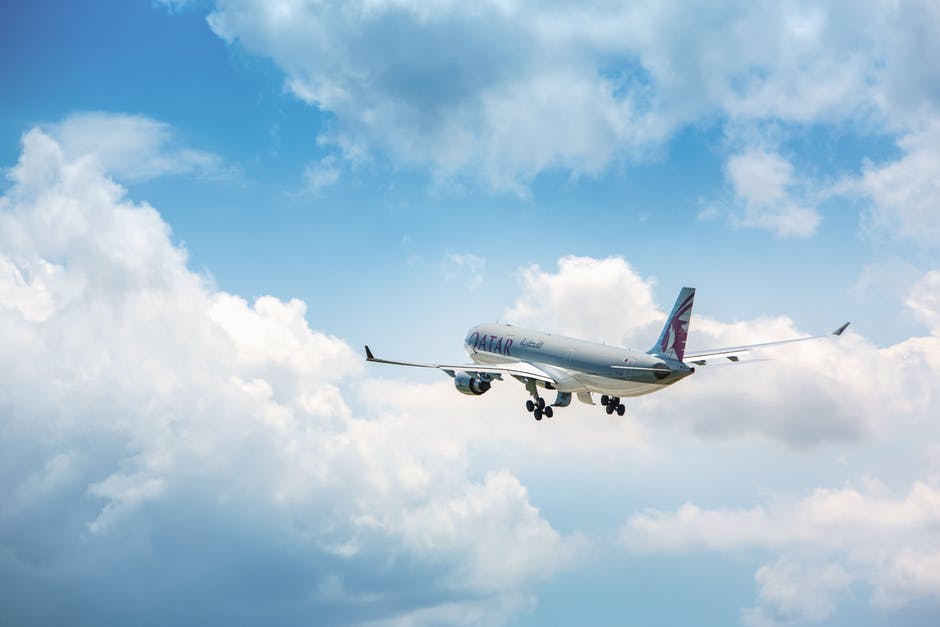 The demand for air cargo has been flourishing at a time where most other transportation methods suffer from a variety of logistical issues.
No wonder air freight forwarding has been on everyone's minds, and budgets. Generally speaking, air freight is all about moving cargo from one location to another using aircraft. It's as simple as that. 
However, for all of its benefits, air freight logistics is a process filled with bureaucracy and a wealth of submitted documents. This is where the beauty of air freight forwarding shines. 
If you don't know anything about air freight forwarding services, no worries. You've come to the right place. 
Keep on reading to learn all about the intricacies of air freight forwarding. We'll cover the basics, and then highlight all the different types and how each works.
What Is Air Freight Forwarding?
In the simplest of terms, a freight forwarding business acts as the middleman between the original shipper of the cargo, and the multiple transportation services responsible for the physical transportation.
Basically, a freight forwarder will come in and handle all the details and logistics of your regional or international shipping.
For instance, if your cargo needs to be shipped by aircraft, rail, and even regular highway transport, then your freight forwarder is responsible for ensuring that all of those transportation links work like a well-oiled machine. 
Another perk of using a freight forwarding service is the ability to nail down the best price possible, due to leveraging the established connections between the multiple carriers and your middleman.
The freight forwarder will take care of the various bids, and will choose the best routes for the cheapest prices. This way the most economical paths will be taken, and you'll get to enjoy faster transportation for your cargo, as well as a less costly price point. 
Air Freight vs Air Cargo?
You might have noticed that the terms air freight and air cargo tend to be thrown around a lot. Generally speaking, both are used interchangeably in the shipping industry. 
Yet, there's a slight distinction between the two that some businesses use. For instance, an Air Cargo "business" does not own airplanes to transport the products themselves. They'll make use of already existing international or domestic Air Freight (or carrier)'s cargo capacity. 
There are many different middlemen in the shipping industry, that's why getting an air freight service to take care of the hassle for you is a great option for most businesses. 
How Does Air Freight Work?
Well, air freight can transport practically anything from point A to point B. Whether your cargo consists of light-weight items or even heavy-weight cargo like transporting bulks of construction cement. 
Depending on your cargo load, and the actual nature of the items shipped, there are three different types of "planes" that can be used. 
The Types of Air Freight Carriers
Your cargo can be delivered using one of those three types of planes. There is transporting your cargo using your traditional passenger airplane. 
There's an option of using a specialized cargo-only plane, then there are the supercargo planes that carry heavy equipment. 
Let's explore each type and how they work. 
The Commercial Planes
You'd think that passenger planes make the bulk of their profit from their passengers. However, that's not even remotely true. 
Deep in the belly of commercial planes, air freight can be put right next to other goos and shipped. This way commercial airlines can earn a big chunk of revenue by simply delivering air freight.
Actually, there are specialized programs like the KSMS set up by the TSA. If you want to dive into understanding KSMS, you can do so there. 
When it comes to capacity constraints, you have the storage area right below the passenger compartment. Depending on the size of the plane, you can ship products that would take around 150 cubic meters in space. 
As for aircraft with a combi mode, you can transport up to 283 cubic meters as the total volume of your packages.
The Freight Planes
When you think about freight planes, you can picture huge cargo planes, like those of companies like UPS, DHL, FedEx, and other parcel integrators. 
The biggest cargo plane is the Boeing 747. This one can give you a capacity of 736 cubic meters of packages. 
Moreover, if you're a business that needs to transport living beings, so animals like horses. A freight plane can come equipped with an air-stable, which has a special container in the cargo deck, with the pallets included. 
Also, if you tend to produce large-sized products that come in irregular shapes, you can depend on those planes to have solutions for getting your packages inside the cargo hold. 
For example, some of these planes can open up their nose. 
The Super Transporters
These carriers can transport ginormous cargo, whether they're huge in size or weight, or both. 
The cargo can be items like helicopters, trucks, even other planes. For instance, you'll find that military aircraft can be transported by cargo planes that fall under the category of super transporters. 
After all, those are specifically created to move large cargo. 
These transporters have an enormous freight deck zone right over the cockpit. This opens up the full length of the plane to be used as a freight deck. 
In addition to the freight deck itself, you have huge doors that allow for easy placement of goods without worry about whether your cargo will fit through the door or not. 
As for the weight capacity, you can transport up to an average of 47 tons in a regular place. The biggest super transporters on the market can hold a capacity of 250 tons.
Ready to Pick the Right Freight Forwarding Company?
In this day and age, even e-commerce businesses need to have a competitive advantage when it comes to shipping.
As the world is getting smaller, your business either needs to figure out how to transport packages via air freight, or they need a professional air freight forwarding to do it for them. 
Hopefully, our article has shed some light on the nuances of air freight forwarding and how it works. If you enjoyed our explainer, you'll want to check out more business tips and advice in our business and finance sections.