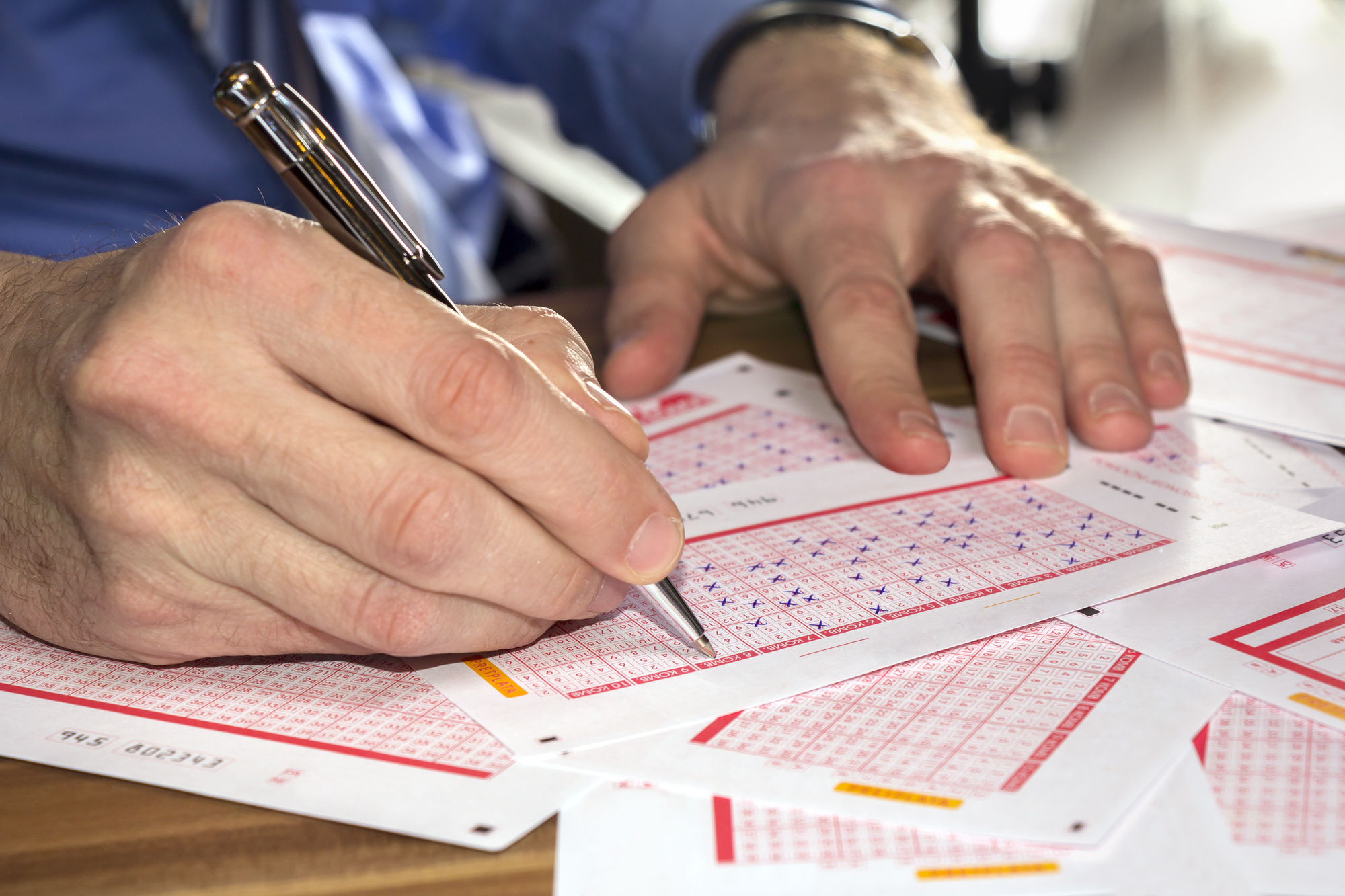 Lottery games have always brought out the biggest imaginations in even the most cynical people. People will run to their local convenience store to buy a couple of tickets, go home to their loved ones and talk about what they're gonna do when they win the lottery.
Some like to think the money wouldn't really change them all that much. Some go so far to claim that they wouldn't even buy anything or quit their jobs.
Others dream rather large. They talk about the mansions they would buy, the vacations they would go on, and the batmobile they would just have to own.
Some like to talk about changing the world, investing the money into charitable causes or changing their community for the better.
Regardless of how the conversations go down, one thing is for certain: playing lottery games elicit emotions and imaginative conversations that just don't come up any other way. For a few days or a few hours, you truly feel as though your life may be on the verge of changing forever.
Whether or not you actually strike it lucky in lottery games or not, really doesn't matter. It's about the experience and the fun you have in the process leading up to those numbers being drawn.
So what are the best lottery games out there? With so many options today, it can be hard to determine what to play.
Well, look no further! Here, learn about the top 5 lottery games ever created.
The Best Lottery Games
There are literally countless lottery games out there these days. So many in fact that sometimes it's difficult to know where to get the lotto numbers.
But nonetheless, if you know what you're looking for, you can pinpoint the best games out there. 
Let's take a look at some of the top lottery games.
1. Powerball
The Powerball lottery is known to virtually everyone, but there is a reason for that! There is no list of top lottery games that couldn't include the Powerball. Whether you like it or not, it is undeniable that the game has a prominence unmatched by any other lottery games.
Powerball is owned by the multi-state lottery association and was founded in 1992. It covers 44 states and has reached a whopping maximum jackpot record of over $1.586 billion.  
The game is played fairly simply, with drawings every Wednesday and Saturday evenings. The game requires you have the correct sequence of 5 white numbers ranging from 1 to 69, and one red number from 1 to 26. The red number is what is known as the Powerball.
2. Mega Millions
Again, a game known by virtually everyone, but one that simply cannot be left off a list of top lottery games because of its sheer size, legendary payouts, and national participation.
Mega Millions was established by The Illinois Lottery in 2002, being available in 6 states. However, it grew over time and has now become a national lottery, available to be played in 44 states just like Powerball.
The record jackpot is very close to Powerball, coming in at a slightly smaller $1.537 billion. 
Another reason for this lotto's popularity is its ease of play. All you have to do is hit 5 out of 70 balls, as well as another ball from a separate selection of 25 balls. Drawings take place every Saturday and Tuesday, giving you two chances a week to win!
3. Lotto America
Lotto America is another game created by the multi-state lottery association, the owners of Powerball. Lotto America may not be well known to that many yet, having only been established in 2017.
With that said, its popularity is growing rapidly and is currently available in 13 states. The record jackpot for Lotto America is a modest but significant $22.8 million. 
Lotto America actually was a game previously, played between 1988 and 1992. Today, it has two drawings a week, on Saturdays and Wednesdays. In order to win, you must pick 5 out of 52 numbers, as well as a special ball out of ten balls.
There is also the option to use an all-star bonus, which would multiply any prize other than a jackpot. Lotto America can also be played online. 
4. 2by2
2by2 is another game owned by the multi-state lottery association but isn't quite the same kind of game that Powerball or Lotto America is. 
Founded in 2002, 2by2 is a game that was first offered in Kansas and Nebraska. It only has a maximum jackpot of $44,000, and that can never go up.
The game does not have amazing jackpots or prizes, but it is held on a daily basis, appealing to those who want to play regularly. As a result, the game attracts a lot of players to buy tickets on the web and in convenience stores.
You must pick two numbers from 1 to 26 in two different number blocks. You only need to match once in order to win something. To win the jackpot, you must guess the correct two numbers in both the red and white fields.
5. State Lotteries
When you don't know what to choose, or you truly don't have a strong preference for a lottery game, it is always a wise choice to go with your local state lottery.
First and foremost, your state lottery will only grow and become more popular if more people play it, and if their own citizens do not play it, then who will?
On another note, the state lotteries have been supporting education for decades, so any money that goes into your state lottery will inevitably help your local schools. The bigger you can help your state lottery grow, the more you can help your education system.
More on Entertainment, Lifestyle
While lottery games can be fun, it's important to get out there and live the life you actually have.
Check out some of our articles in our lifestyle blog to learn more about living for today.