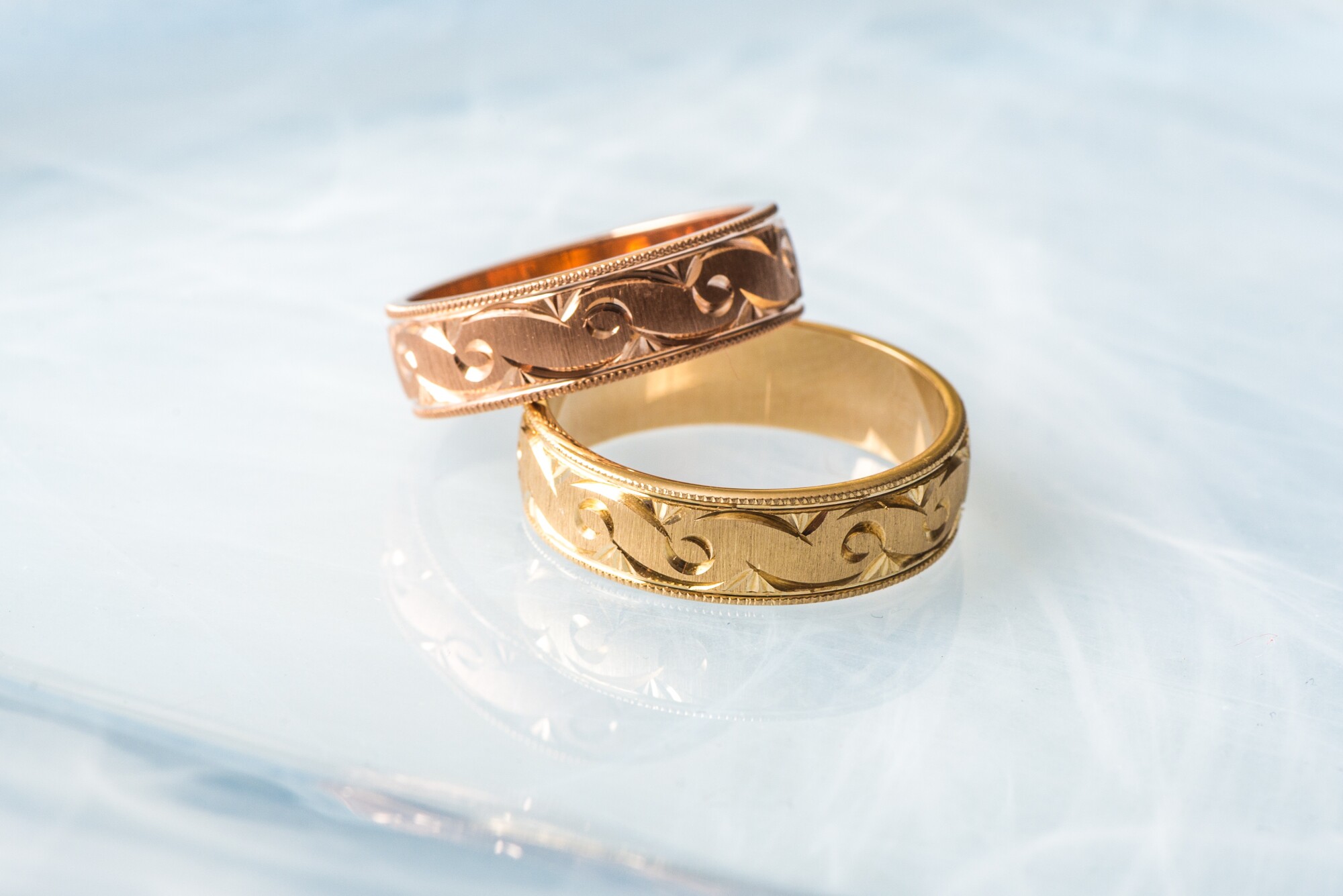 When it comes to wearing rings, many assume they are purely for aesthetics. However, wearing rings on specific fingers symbolizes different ideas and concepts. From love and romance to class and status, how you wear rings says a lot.
Whether you're in a new relationship or you and your long-term partner are going strong, you may want to symbolize your relationship. One of the best ways to do this is by investing in matching rings!
Are you looking for matching jewelry to celebrate your relationship with your love? Keep reading to help you navigate the couple ring options you'll see when shopping.
Determine Your Budget
Before you can start shopping, you'll want to determine your price point. This is essential, as it helps prevent you from falling in love with a ring that is out of your price point.
It also helps narrow down your jewelry options, as some materials cost more than others. This can make the hunt for a set of rings less overwhelming, as it limits the number of choices you'll sift through.
Don't forget that you're shopping for two rings, so you'll have to keep that in mind for your budget. You may find the perfect ring at the top of your budget, but when you remember you have to purchase two pieces, it can be out of your range.
Narrow Your Styles
Next, you'll want to narrow down both your's and your partner's styles. Unless you and your partner have the same taste, you'll need to compromise when finding the perfect piece.
If you find yourself stuck, you can always revert to simplicity. A minimal ring will match almost any outfit, no matter what your partner likes. However, you may be able to find elements that both of you enjoy and appreciate.
Though you might love a ring, you'll need to consider whether or not your partner will also like it. If it seems as though the jewelry won't fit your partner's taste, you'll have to continue on your search.
Find Your Fit
The last thing you'll need to do before you start shopping is to take measurements of your finger and your partner's finger.
Though you may have an idea, you can measure your finger to get a precise measurement. Again, this will make shopping easier, as you can narrow down your options based on stock.
To measure, you'll want to take a sturdy piece of string (try to find one that has no stretch), and mark where the stings meet when wrapped around your finger. You'll then want to measure this against a ruler to help find your size.
If you plan on surprising your partner with the ring as a gift, this can be trickier. You can scour their jewelry collection and find a ring that fits well, and bring that to your jeweler or measure the ring if you plan to shop online.
Choose a Material
Once you have determined your budget, style, and sizes, you can begin shopping for matching rings for couples.
The most crucial aspect of any ring is the material that makes up the band. This acts as the foundation for the piece and hugs your finger. Ensuring you have material you like is essential, as it takes a majority of the ring.
The most popular metals are gold, silver, and rose gold. If you choose gold for your band, you'll need to ensure that it's between 14 and 18 karats, as anything higher will be too soft, meaning it's more prone to damage.
However, you can also opt for unique bands made from wood or stone. These create more visual interest and can be more sentimental.
Stones or No Stones
Once you decide on what metal you want, you'll need to decide whether or not you want stone, and if so, what kind and how many.
Common stones include gemstones like diamonds, sapphires, opal, and emeralds. However, you can also choose the stone that symbolizes a meaningful month in your relationship with your loved one.
You'll also need to consider how many stones you want on your ring. The most popular choices are one singular stone or a gem with two smaller ones framing it.
If you want to skip the stone, you can opt for a simple band or one with an interesting laser cut-out design. You may also want to opt for a ring with a charm on it that symbolizes an important aspect of your relationship.
Consider Customization
You'll also want to consider your customization options. Many couples choose to engrave rings, as they add a personalized and romantic touch to the gift.
When it comes to your engraving options, the possibilities are endless. You can choose to have your anniversary date or names engraved. These go on the inside of the ring, so they don't take up the pristine band space on the exterior.
Another way to make your engraving more personal is to include a short quote or saying. However, you can split it up, so your partner has the first half of the quote on their ring while you have the second.
Show Your Love With Matching Rings
Shopping for new jewelry can be fun and exciting, especially when you intend to share the piece with your partner. However, it can also be intimidating to buy jewelry for another person!
Though this guide can help you find the best couples rings for you and your partner, at the end of the day, your love will appreciate the thought and effort you put into finding a beautiful and sentimental gift.
If you found this guide to choosing matching rings informative, you'll want to check out the rest of our website. You'll discover more great fashion and lifestyle tips.