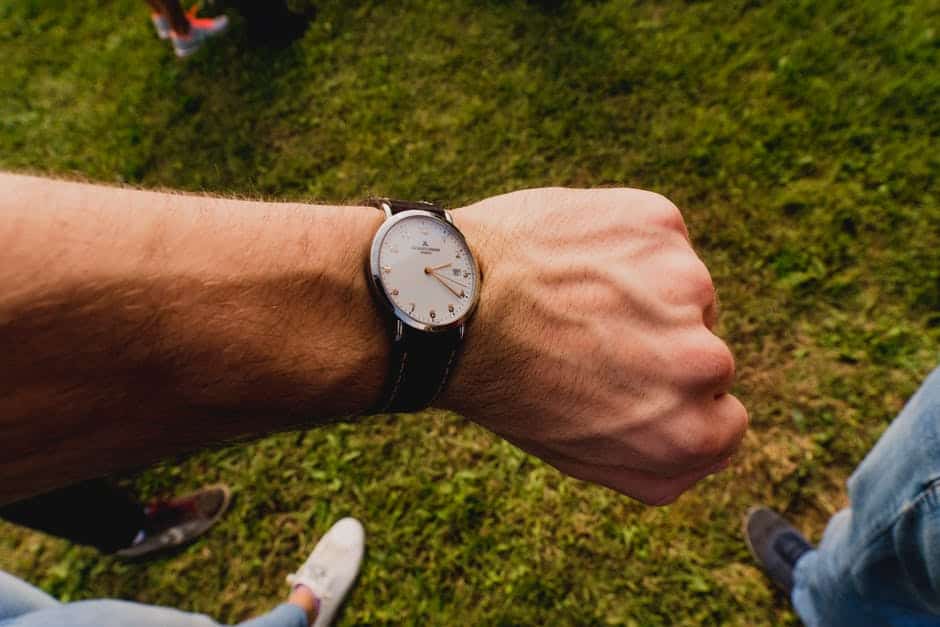 Did you know that the first pocket watch was released in 1675? This was the beginning of having watches not only as portable clocks but as fashionable pieces of jewelry.
When you wear a watch, you also wear a piece of both history and craftsmanship on them. With various luxury items being under the same caliber as jewelry that you can find in shops like Tiffany and Co., you might get confused about how you should wear them.
Here are some tips to help you on how to wear a watch and make it fashionable.
1. Watch Must Match Your Wrist
In wearing watches, there are a couple of things that you need to note. First, check if it fits your wrist well enough. Find the sweet spot between how tight and how loose the watch strap is.
The way you wear your watch can be a telling aspect of your personality and individuality. This is where your preference will take precedence when wearing one. This is not the only factor that you should consider.
Like how people select glasses, you have the decision on which fits your style more. While selecting, you have to be aware of the case design and measurement of the watch.
When it comes to the lug-to-lug size, men wear watches that are a few millimeters to half-centimeter smaller than their wrist. Meanwhile, women could go for smaller dimensions.
When it comes to the watch's shape, take note that certain shapes work with certain types of wrists.
For example, rectangular watches tend to emphasize smaller wrists. This tends to be the case due to its linear design. Meanwhile, rounded watches work well on smaller wrists as they tend to smooth out the arm-hand transition.
2. Pick a Wrist
Aside from the size and shape of the watch, you might end up wondering about which side you should put the watch in. By observation, you would notice that most people wear their watches on their left wrist. You can also see this in film and television, most particularly in James Bond films.
But why do people wear their watches on the left?
The common thought behind this is in the notion that you wear the watch on the non-dominant side. If you are right-handed, you would end up wearing the watch on your left and vice versa.
Now, the other aspect about watches is in how you wear them. The conventional method would have the watch facing outward. Where the time piece's position rests above your wrist bone.
There is a less popular alternative; wearing the watch inward, where the face rests inside the wrist. Women practice this more often than men do, due to the design of their watches.
The logic behind this alternative wearing method is in preventing the watch from incurring any damage. This method, while unconventional, is also practical and eye-catching. At certain situations, reading the time while wearing the watch in this method tends to be easier.
It boils down to what you are comfortable with when wearing one.
3. Wear a Watch with Style
As you pick a watch, take note of the style that it has.
Does it enhance your overall wardrobe and appearance when you wear it? While there are specific occupations that require watches as time-keeping instruments, many people tend to have them as decorative pieces or for aesthetics.
Certain watches work well with specific outfits and clothing. When dressed in a formal or business outfit, go for a simple dress watch. Pick something that has a gold or silver case, with a white dial and a black leather strap.
It's all about function.
Now, for casual wear, this is where watches should shine while matching your ensemble. Watches with metal bands would be right at home with this style. Leather-strapped watches have versatility in them to work with casual wear without a hitch.
If you are more into a rugged setup, durability and functionality stand at the forefront. Sports watches work well in events that need much physical activity.
You can also go with matching your outfit by the type of watch straps you have, another approach that you can try. In matching outfits to a watch with a leather band, try matching it with your belt and shoes.
Do note that you should match the colors. Black leather strap with black belt and shoes, for example. The same principles apply for watches with metal bands as well, matching the accents.
Combine these sensibilities with your uniqueness, and you are bound to stand out.
4. Treat the Watch like a Friend
This choice of words applies to how you wear your watch. If we are talking about how loose or tight the watch is, it has to sit in the middle for your comfort.
Speaking of comfort, make sure it allows for ease and comfort. Depending on the season, you might also switch between straps. There will be times where a textile strap would do better than a metal band.
And like every friend, bring something as there might be room for one more. Try giving your watch a bracelet for a companion. Make sure it looks stylish that having both the bracelet and the watch look fashionable.
5. There are Other Watch Types
Of course, there are other kinds of watches present. We have mentioned in passing about sports watches, dress watches, and more. But there are also variants that do not sit on your wrist.
In this case, you may encounter pocket watches. These timepieces have a classic air to them that strapping them to your vest or jacket pocket guarantees a smart look.
There might be other times where your profession calls for it. Fob watches stand as a popular choice among medical professionals and nurses. And you can find out more about great online healthcare staffing to find a healthcare profession perfect for wearing your fob watch.
They fasten it to the breast pocket in an upside-down position. This allows them to tell the time with ease while not using a wristwatch.
With these in mind, choose a watch that fits your style and situation. This is the part where there is no right or wrong answer.
Be Stylish With a Watch Today!
Wearing a watch adds to both style, appeal, and function. This time-keeping gadget withstood the change in eras, evolving into a more stylish item that can stand as an heirloom to the next generation.
While the kind of watch you choose depends on you, remember to wear it properly and wear a watch with confidence.
Did you find these useful? You can also check out our suggestions for stores and sites, like this one for 7 sites like Huckberry for men's clothing