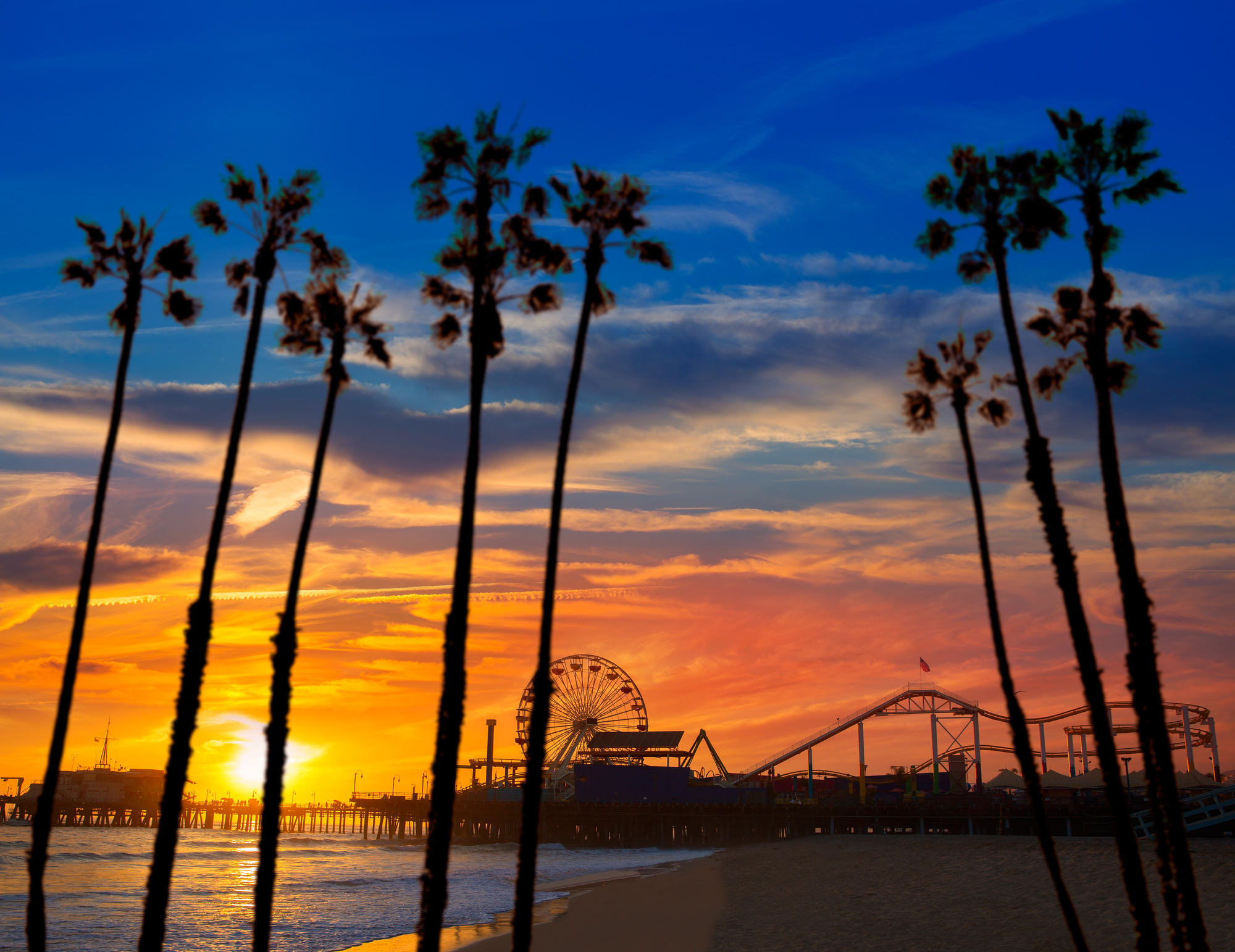 In 2020, there were 1,016,508 people living in the Urban Honolulu Metropolitan Statistical Area. Honolulu has more than 300,000 residents, making it the most populated Oceanian city outside of Australasia.
With a relaxing beach vibe, lovely weather, and a mix of historic sites and excitement, it's no wonder that Honolulu is the number one city that people add to their bucket lists.
If you are visiting the Hawaiian Islands for the first time, you are in for a treat. While it can be hard to narrow down which activities in Honolulu you want to focus on, take a look at these top seven things to do in Honolulu.
1. Picnic on Waikiki Beach
Waikiki Beach is one of the most popular beaches in Honolulu and is the perfect place to enjoy a picnic. The beach is situated in the heart of Honolulu and offers plenty of space to relax and soak up the sun. There are also several restaurants and cafes nearby if you want to grab a bite to eat.
This iconic beach is beloved by locals and visitors alike for its stunning views, perfect weather, and gentle waves. Plus, there's no better place to enjoy a traditional Hawaiian plate lunch! So grab a blanket, some sunscreen, and your best beach buddies and head to Waikiki for a picnic you'll never forget.
2. Boating on Oahu Island
Visitors to the city can enjoy a variety of activities, including boating. There are several different boating options available in Honolulu.
Visitors can take a sightseeing cruise, go on a dinner cruise, or take a private charter. Several different companies offer tours of the island by boat. Boating is a great way to see the tourist sights of Honolulu and learn more about the history and culture of the city.
If you're on a cruise, the Honolulu skyline is visible from the ship, and the island of Oahu is a beautiful backdrop for the cruise.
3. Snorkeling at Hanauma Bay
Hanauma Bay is one of the top-rated beaches in the world, and for a good reason, the water is crystal clear, the sand is white, and the views are stunning. It is also a great place for snorkeling, there is plenty of colorful fish to see, and the coral is beautiful. If you're looking for a place to relax, look no further than Hanauma Bay.
There are plenty of chaise lounges and umbrellas to keep you comfortable. Don't forget to grab a bite to eat while you're at Hanauma Bay. Several food trucks serve up delicious Hawaiian food.
Hanauma Bay is the perfect place to spend a day; whether you're looking to relax or explore, there's something for everyone at this stunning beach.
4. Tour of Honolulu Zoo
The zoo is home to over 1,200 animals from all over the world. The zoo offers a variety of different tours, including a tour of the zoo's history, a tour of the animals, and a tour of the zoo's facilities.
The zoo also offers a variety of programs for children, including a Junior Zookeeper program and a Summer Zoo Camp. This zoo is a great place to learn about different animals and their habitats.
The zoo is located in Waikiki. It is open every day from 9:00 am to 4:30 pm. It also has a gift shop and a café.
5. Take a Hike Through the Diamond Head
The Diamond Head is a crater that is visible from most parts of the city and is a great place to get a view of Honolulu. There are many different trails that you can take to the top of the Diamond Head, and most of them are not too difficult.
This popular hike is not only a great way to get some exercise, but it also offers stunning views of the city and the ocean. The trail is well-maintained and relatively easy to follow, making it a great option for people of all fitness levels. If you want to make the most of your time in Honolulu, be sure to add a hike through the Diamond Head crater to your itinerary.
Once you reach the top, you will be rewarded with stunning views of the city and the ocean. If you are looking for a challenging hike, then the Diamond Head is worth checking out.
6. Visit Iolani Palace
Honolulu's Iolani Palace is the former royal house of the Hawaiian monarchy and is now a historic site and museum. A visit to Iolani Palace is a step back in time to Hawaii's past.
Visitors to the palace can learn about Hawaiian royalty, see the lavish royal apartments, view artifacts from the royal family's life, and see the grand facilities that they once used. The palace is a beautiful example of Hawaiian architecture and is worth a visit.
7. Visit the Alley Cat Club
The Alley Cat Club is one of Honolulu's best-kept secrets. This unassuming little club is nestled in the heart of Chinatown and offers one of the best entertainment in Honolulu. The live music ranges from jazz and blues to rock and funk, and there is never a cover charge.
With a great selection of music, the Alley Cat Club is the perfect place to dance the night away. There's also a good chance you'll run into someone you know, which makes it even more fun.
The club has a great atmosphere, and the staff is always friendly and helpful. The music is top-notch, and the drinks are always flowing. There is also a variety of different activities to do at the club, such as pool, darts, and karaoke.
The club also has a great patio area where you can enjoy the beautiful Hawaiian scenery. The Alley Cat Club is the perfect place to let loose and has a good time. It is the perfect place to unwind after a long day of sightseeing in Honolulu.
Things to Do in Honolulu are Overwhelming
The best way to enjoy your trip to Honolulu is to plan and research what activities and attractions interest you the most. While there are many things to do in Honolulu, it can be overwhelming trying to decide how to spend your time. By narrowing down your options and planning, you can ensure that you make the most of your trip and have a great time.
Come to Honolulu and experience the best that Hawaii has to offer! From stunning natural scenery to world-class cuisine, there's something for everyone to enjoy. 
If you still haven't had enough of the sun and sea, check out the other Hawaii travel articles on our blog.