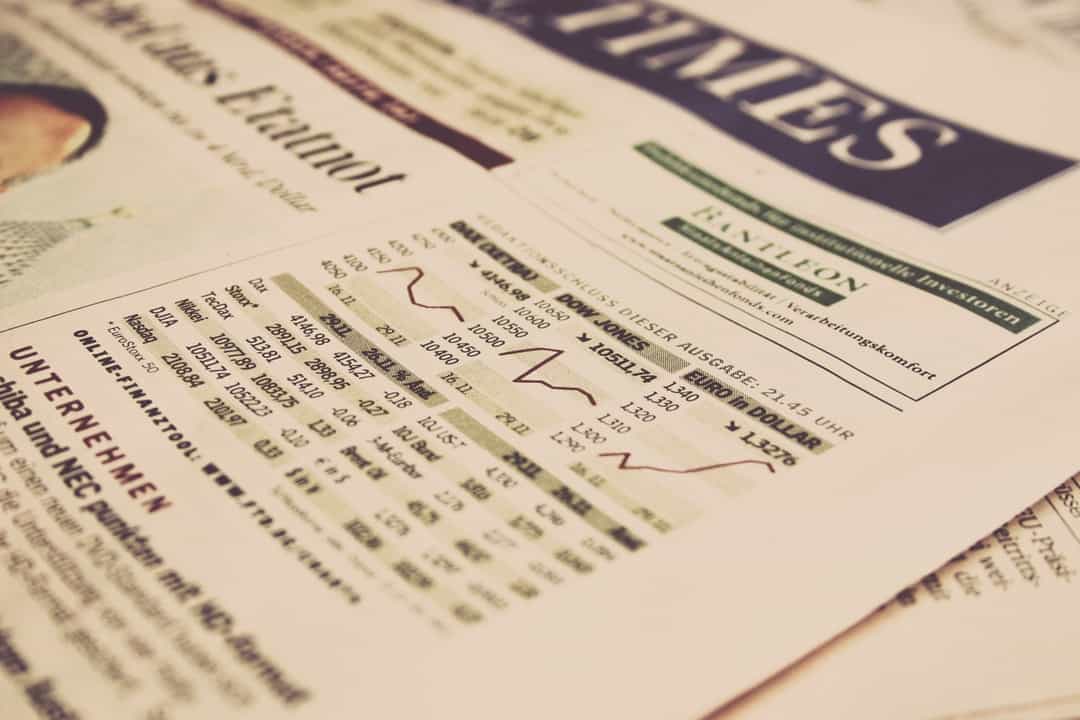 According to research, the New York Stock exchange is now worth a whopping $30 trillion dollars. If you have been thinking about investing in the stock market, now is your time. You just need to know the best stocks to buy to avoid making any financial mistakes.
Despite the regular ups and downs of the industry, investing in stocks has the most potential for growth. When you find the best stocks to buy, there is a small but possible chance that you could become an overnight millionaire.
But the problem is, with so many options out there, how do you know which stocks to invest in today? The wrong investment could end up costing you a lot of money, while the right investment could change your life!
Keep on reading as we dive into the 10 best stocks to buy in 2019.
1. Enbridge
Enbridge is the largest energy infrastructure network in North America that distributes, transports and generates natural gas, energy, and crude oil.
For 23 consecutive years, Enbridge has provided double-digit payouts and also predicts another 10% growth by the year 2020. In the years 2021-2025, they will have $27 billion of new projects. This along with their BBB+ rating makes them a very smart investment choice of 2019.
2. Walt Disney
While many other media companies suffered a drop in television subscribers, Disney somehow has managed to climb even higher on the charts. As they incorporate 21st Century Fox, Disney+ and Hulu, there is no question that Walt Disney is one of the best stocks to buy.
3. TPI Composites
TPI Composites is a large wind blade company that focuses on creating natural, clean energy sources with a lower production cost. With environmental debates getting very hot, a lot of businesses are switching to more natural energy, causing TPI Composites to rise significantly.
If you are wanting to do your part to save our planet, investing in a clean natural energy company that is on the rise will be a very smart decision.
4. Kraft Heinz Company
Due to the recent merging of Kraft and Heinz, it is now the 5th largest food and beverage distribution company in the world. They have been stable since 2015 and are steadily growing strong.
With popular brands such as Maxwell House, Jello, Oscar Mayer, Kool-Aid, and Weight Watchers, they are on their way to dominating the food market with their diversity.
5. Molson Coors Brewing
Another successful merger that involved Coors Brewing Company and Canada's Molson Company is now the second largest beer manufacturer in North America and on their way to dominating the beer industry.
They had a 2018 revenue of $10.97 billion, and over the past 12 months, they have provided free cash flow of $8.07.
6. Japan Airlines
Thanks to Kazuo Inamori, who came out of retirement to turn around Japan Airlines after their 2010 bankruptcy, this airline company is now on the rise and taking off as a very well recognized airline.
They introduced cargo operations, updated their jets, and improved their marketing to attract more wealthy customers. All of this has increased their yearly profits to $1 billion annually.
7. Tiffany Jewelers
This luxurious American Jewelry company has recently rebooted their marketing to attract a different generation of shoppers, which has caused their stocks to climb significantly higher.
They have made numerous changed such as releasing their first new engagement ring in over 10 years, as well as making their brand more contemporary to attract a different demographic. This jewelry company is not going anywhere, so investing sooner than later is a great decision.
8. Coca-Cola
This company goes far beyond their sugary beverages, they now produce coffee, tea, vitamin water, and water. They have stepped outside their core brand and are adapting to the demands placed by the consumers with healthier options.
Consumers purchase Coca-Cola products on a regular basis, so this company is not going anywhere anytime soon. This makes it a wise choice to invest sooner than later.
9. Conagra Brands
Conagra Brands is another food company, and this one is quickly on the rise. If you have ever purchased Boom Chicka Pop, Birds Eye, or healthy choice, you have purchased their product without knowing it.
The reason why they are climbing the stock charts quickly is that they made the smart decision to produce easy to consume products in a busy world. They are famous for frozen foods, tv dinners, and snack foods which is also right in the middle of the health and fitness movement.
Conagra may be a newer company, however, with its steady climb, it is a great investment choice for 2019.
10. Corning
Move over 4G networks, Corning is going to take over the wireless network with its fiber build-out for 5G. Not only is Corning responsible for taking over the 5G revolution, but they also produce cellular products that you may already be holding in your hand right now.
Corning is the manufacturer of Gorilla Glass, which is the thin, shatterproof and damage resistant cover of most cellular phones and flat-screen TVs. They are not stopping there because they have now introduced Gorilla glass into vehicles with electric cars and new windshields.
Final Words and Investing Advice
Investing in stocks can get tricky at times because you may need to make the decision in a more "money-focused" mindset rather than the actual products that you are interested in.
Keep in mind that you are doing this for investment purposes, and not just to support the brand and that should help you with making your decision.
For example, if you are passionate about health products and want to support a health-product stock, you still might be better off investing in lithium stocks if their share is at a good buying rate.
Learn More About the Best Stocks to Buy in 2019
Now that you have the ultimate list of the best stocks to buy in 2019, you are probably wanting to learn more about investing and the financial world in general.
Hop over to the finance section of our blog where we have informative articles on saving money, investing, and even online shopping information.