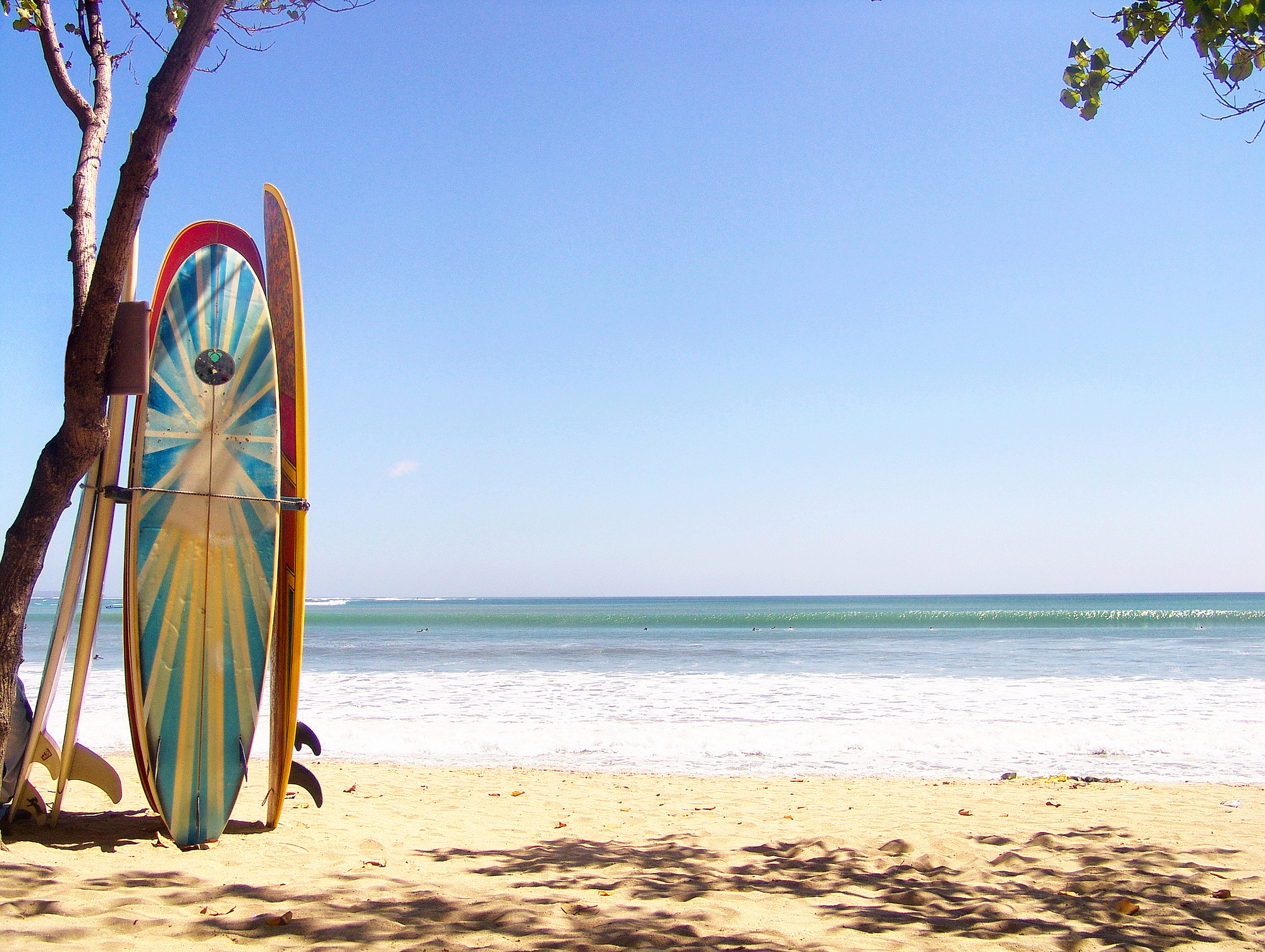 You've been waiting to try out surfing for the longest time, and the time has finally come. Surfing is an incredible sport that you are absolutely going to enjoy.
The last thing you need during your trip is getting there only to find that you don't have the right surfing equipment! It'll be worse if you're traveling to a remote location where shopping may be impossible. Of course, it won't all fit into carry-on luggage, but the gear you need is essential.
Don't be the one person that needs to use everyone else's wax because you forgot to get your own.
So, what surf gear can you not afford to forget? Keep reading to find out!
The Surfboard
This, of course, has to be the first surf equipment on the list because, without it, you physically cannot go surfing.
If you're going to a surf camp, you may not need to take a surfboard as most of the gear will be provided. Renting is also so much more convenient because you don't have to carry too much baggage with you.
However, there are so many incredible surfing spots that don't have these facilities, and you need to take your own surfboard with you.
Surfboard Travel Bag
If you've never surfed before, then you may not know that having a surfboard bag can make all the difference. The bag will keep the board safe from other luggage, which could dent, crack, or break it.
Surfboard bags come with padding, and the thicker it is, the better as your board will have tough protection. You can also use your towel or wetsuit to add to the padding if you feel it's not enough.
Surfboard Fins
Packing surfboard fins is simply not negotiable. It'll help if you pack extra fins and fin keys in case the conditions change and one of them breaks.
However, there's always a possibility that you'll misplace one, so bring an extra set with you, especially if you're traveling to a remote area where there's no neighborhood surf shop to get replacements.
Soft Racks
A soft rack is a piece of extremely useful surf equipment that you simply can't forget. This one's important if you're traveling independently without a surf camp where a crew would pick you up.
A soft rack will make traveling easier because you'll have a hard time with tuk-tuk and taxi drivers. You may also have to pay more for a larger van that will fit your board. With a soft rack, you can simply strap the board to the roof of the taxi.
Leashes
If you're a beginner, then having quality surf gear will go a long way, since you may have a rough time and subject them to reef breaks or harsh conditions. With that in mind, pack quality leashes and take two with you in case of snaps.
If you choose to purchase used leashes, check them thoroughly to ensure they will hold their weight.
Surfing Wax
Your surfing gear is not complete without wax, so pack a few blocks. You may find a friend or two forgot theirs, so pack a few extra because wax always seems to run out too fast.
It'll be much if you have enough for the entire trip, and it'll be cheaper if you take your own that purchase at your destination.
Beyond that, you need to know whether you'll be surfing in cold or warm water so you can purchase the appropriate wax. If not, you can just take a variety with you just in case. You also need to have a wax comb so you can remove all the wax from your board before reapplying or boarding your flight.
Ding Repair Kit
You may encounter dings during your surf trip though you may find repair shops at your destination. Of course, it'll be convenient if you bring your own so you can take care of the minor repairs on your own.
A Wet Suit
A wet suit is an obvious surf outfit, but the right one can make a lot of difference. Research the water temperature in your surf destination before you travel so you can get the right suit.
Wetsuits come in different thickness levels, and if you're unsure of what to get, check out a complete review of wetsuits and make an informed decision.
Rash Guard
Rash guards are vital to surf attire because they protect your skin from the suit.
They are great if you need a break from the water, the sun, or the cold. You may also opt to go with a shirt, but rash guards dry a whole lot faster in comparison.
Reef Booties
The last thing you want is to have your feet slashed on the first day of the trip. Having these booties will be beneficial.
They may not seem like the coolest thing to wear, though, so research your surf location to decide whether you can do without them.
Surfing Ear Plugs
Surfing earplugs are some of the most important surfing gear you must not forget.
These will help you prevent Surfer's Ear, a condition that affects the ears when exposed to cold water and cold winds. It's always better to be safe than sorry!
A Mini First-Aid Kit
Cuts, bug bites, reef cuts, and stomach issues are some of the things you may experience during your trip. It's wise to have a first-aid kit with you in case something comes up.
Surfing trips usually happen in the tropics, and wounds take longer to heal here.
You should also be wary of infections from cuts that started out small. Have some skin repair cream, antibiotics, band-aid, pain killers, tape, small scissors, and any prescription medication you take.
Don't Forget Essential Surf Gear
Apart from these essential surf gear items, you may also benefit from other things such as a dry bag, multi-tool, and a wert bag. There are other things that you don't want to leave out as well, such as an insect repellent, sunscreen, glasses, hats, surf book guide, surf helmet, and travel insurance.
However, the previously listed items are some of the most important surfing things you'll need, and you'll have a great time if you remember to pack them.
Peruse our website for more insightful content and tips to make your life better!