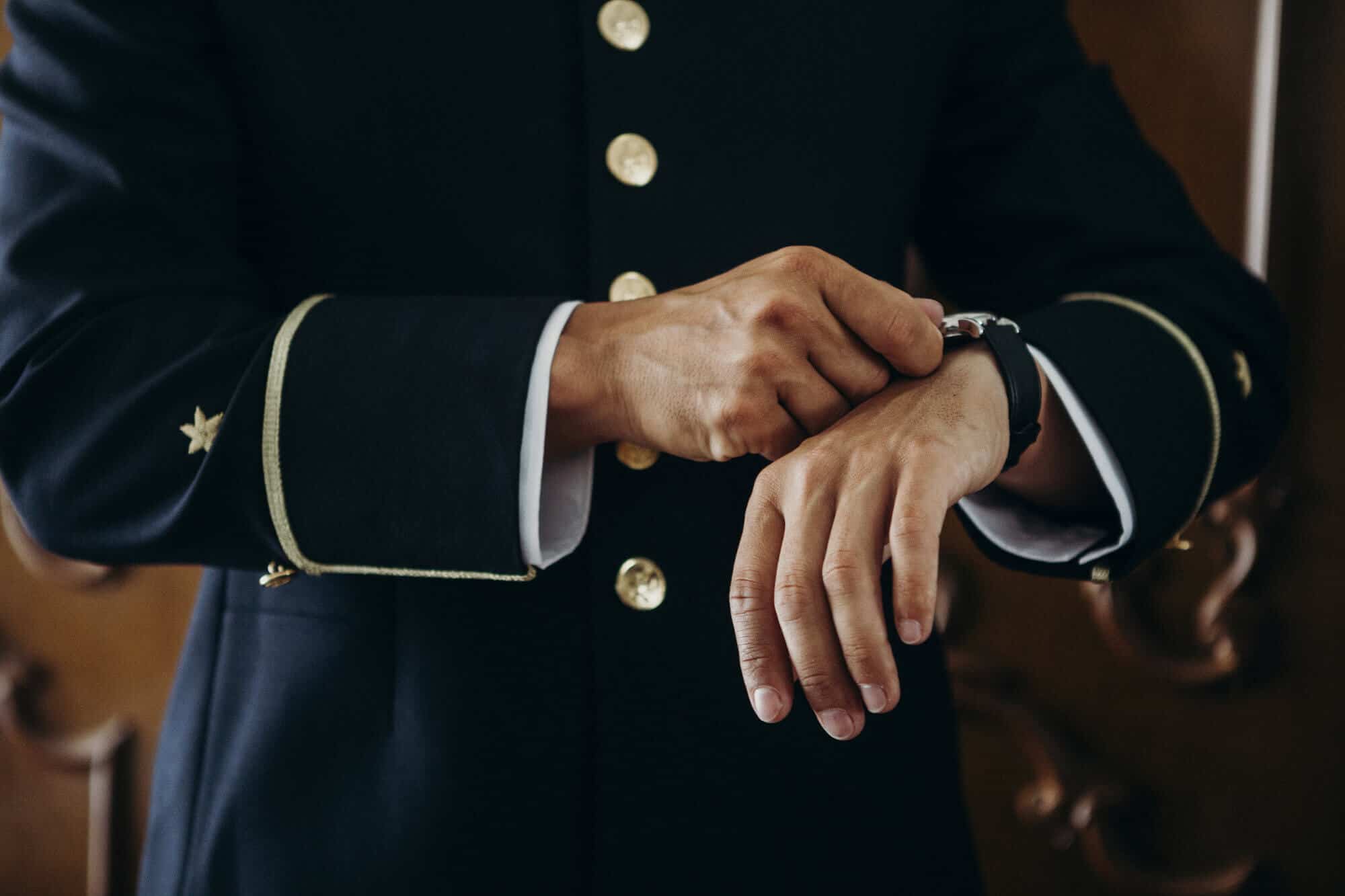 Are you looking for a gift for the military man in your life? Whether he's a military member or not, men appreciate gifts as much as women do.
The trick is to get him something that's useful. One of the best things you can get him is a wristwatch.
We don't mean a cheap-o watch you found at your local chain store. We mean the type that says you thought about the gift.
Not sure where to start your search? Here are some of the best military watches you can buy.
Casio Men's GW-9400-1CR
Casio made this watch to last, but that doesn't mean it looks clunky. It's durable and stylish, all in one package. It does have a bit of an adventurer feel, which your military man will love.
This watch offers many basic features any man needs. It displays the day of the week, the date, and the time. It's resistant to water and includes a timer.
Right off the bat, you can tell this is a cool watch. All these great features are easy to find and use.
Can you find these features on cheaper watches? Yes, but they're just that—cheap. This one is not, however, thanks to high-quality materials.
The best thing about this watch is that it's sealed, protecting all mechanisms and buttons from moisture, and mud. This means the wearer won't have to worry about damaging it during drills or live combat.
Some other features include a pre-programmed calendar showing years up to 2099. There's also a stopwatch with up to 1/100 second accuracy and five alarms for each day. He'll never have an excuse for being late to a dinner date again!
This is the ultimate in digital watches. It provides the quality and features that every member of the military needs. Non-military men will love it too!
AT0200-05E Eco-Drive by Citizen Men
If you're looking for something non-digital, check out this stainless steel watch from Citizen Men. It offers a much more streamlined look, so it's perfect for anyone who likes a simpler watch. It will even go with almost any style of men's clothing.
That doesn't mean this watch is wimpy, though. It packs a ton of features that make it great for military members while looking sleek for those not in uniform.
This watch comes equipped with a durable fabric band in a nice, earthy-green color. Scratch-resistant mineral crystal glass covers the watch face, which displays large but attractive numbers.
Does your gift recipient need to spend time underwater? No problem. This watch can go as deep as 330 feet below the surface.
Though this watch offers many high-tech features, including a chronograph and sub-dial displays. It's simple in both operation and design.
Does the military man in your life like a classic analog watch but want something unique? Consider getting him an open heart watch. This type of watch shows off the inner mechanics that power the watch.
G-Shock GG-1000-1A5CR
Here's another great military watch from Casio. This watch is the type that'll be around forever. It's built to stand the test of time.
Features for this watch include a thermometer, a stopwatch, five daily alarms, and a compass. The backlit display makes it easy to read any time of day or night. Water resistance allows for diving up to 660 feet.
This is a good sized watched, so if you're looking for something larger, this is a great option.
Evo Navy Seal Blackout from Luminox
This military watch from Luminox is lightweight, only coming in at a little over an ounce. The watch's lightweight doesn't mean it can't handle the rigors of military life. This watch is simpler than some others you'll find, but you might like not having a ton of features.
This watch is a simple black with only a few white lines, making it a very streamlined watch. It lets you focus on what the watch is there for—telling time. Features do light up and the numbers are clear, so you won't ever have a hard time reading what the watch tells you.
The strap for this watch is rubber, but it's definitely not cheap. It's rugged but still manages to be comfortable.
Suunto Core
Here's another watch for those looking for something simple but powerful. The Suunto Core is a good looking, black watch that offers many powerful features.
Right in the center of the watch face, you see the time, the temperature, and other helpful information. The watch comes with a built-in compass.
This watch is a fantastic option for those who're interested in what is going on around them. It has a barometer and an altimeter, and let you know when storms are coming.
If you're looking for water resistance, this watch offers up to 100 feet of it. It comes with a daily alarm, backlit viewing, a two-year warranty, and can be set for either 12 or 24 hour time display.
The Best Military Watches You Can Buy
If you're looking for a gift that will impress but also be useful, a watch is a great way to go. This is especially true of military watches. They're portable and convenient, but packed with countless features the recipient will use over and over again.
These are some of the best military watches you can buy, so check them out today! Each one offers the ruggedness your loved one will appreciate, whether he's in the military or he does something else.
Need to gather some funds before you make a purchase? Check out these sites for selling your stuff.