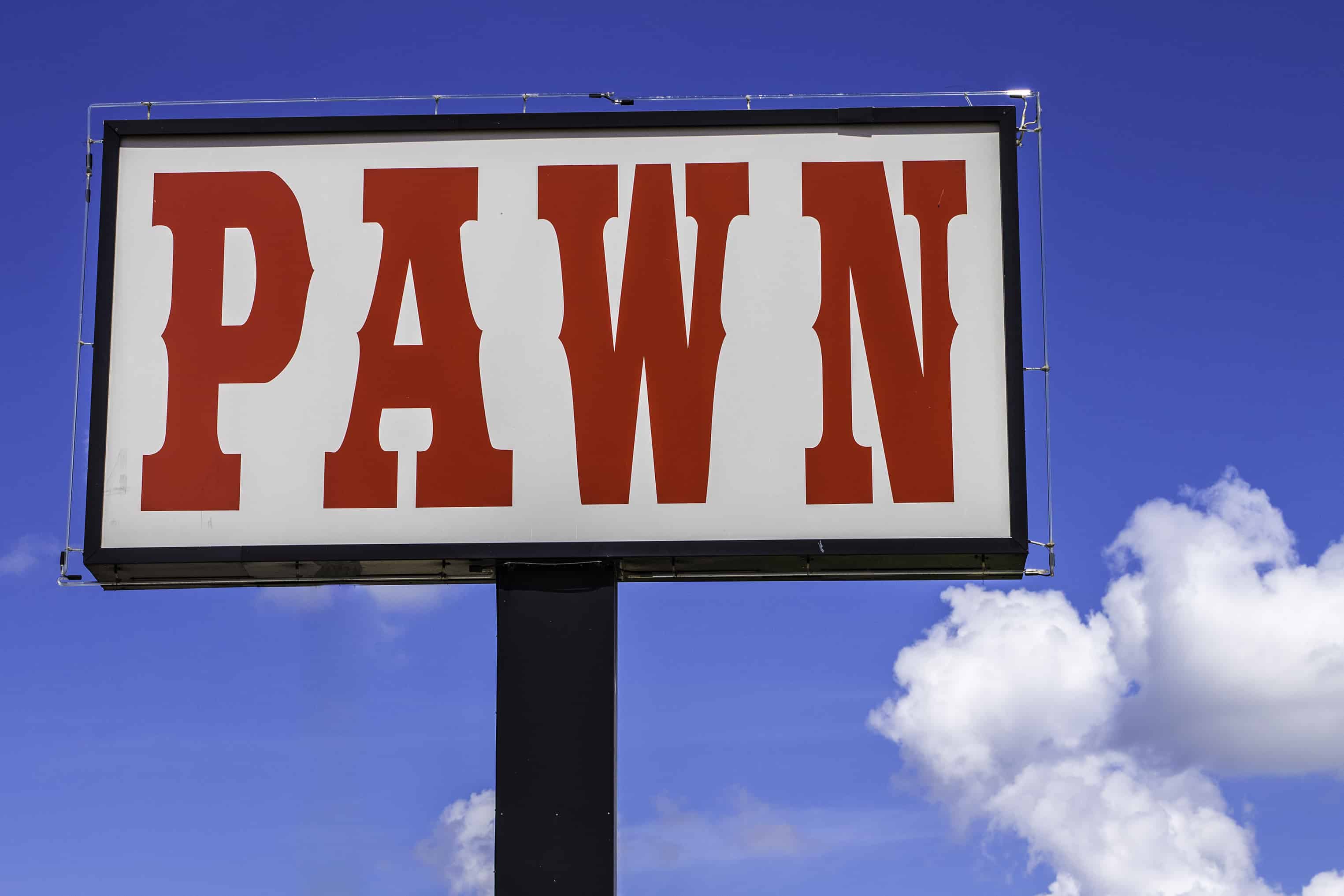 There are over 10,000 pawn establishments in the U.S. 
Pawn shops offer a variety of personal goods for sale to the public. Yet pawn shops are quite different from generic thrift stores. This is because the items for sale in a pawn shop were actually initially collateral for secured pawn shop loans.
These pawn shop loans enable anyone to trade valuable belongings for fast cash.
But how do pawn shop loans work? Should you take advantage of one to make ends meet?
Keep reading for answers to these questions and more.
What Is a Pawn Shop Loan?
A pawn shop loan is a short-term, collateral-based loan licensed pawnbrokers offer to consumers. These loans are also non-recourse, which means pawnbrokers can't demand repayment of advanced funds. 
Individuals secure these loans by offering collateral, typically in the form of a personal item. Common pawned items include jewelry, musical instruments, and furniture.
One important advantage of pawnshop loans is they don't impact your credit score. They don't even require a credit score in the first place.
Indeed, this is often the greatest appeal of pawn shop loans, especially for individuals who are wary of approaching traditional lenders.
Your credit score refers to your "credit worthiness." Basically, it is an official assessment of how dependable you are as a borrower. 
Individuals build good credit by borrowing responsibly whether via credit cards or other personal loans. High credit is essential to securing good rates on future loans, including home mortgages.
Other "fast cash" loans, such as payday loans or short-term personal loans, may require a credit check for approval. Your ability to meet repayment terms of these loans can also impact your credit score.
For this reason, people with bad or poor credit turn to pawn shop loans as an easier, less risky method of getting fast cash.
How Do Pawn Shop Loans Work?
So how do pawn shop loans actually work?
The process is relatively simple in comparison to other personal lending processes.
To get a pawn loan, you bring a belonging you are willing to offer as collateral to a local pawn shop. This could really be anything, but in general, pawn loan collateral should have moderate to high value.
Pawnbrokers will then assess the value of your collateral. They will take quality, market value, and use into consideration. If they choose to accept your item, they will then offer you cash at the value they have assessed. 
This value tends to be less than typical resale value. Some pawn shops can offer only 25% of resale value, and offers will vary between shops.
If you accept this offer, you get to pocket the cash right there and then! Pawnbrokers will then give you a ticket for your pawned item, which you will need to bring with you upon return.
Pawn shop repayment terms will vary. Borrowers typically return within a given period of time—often thirty days—to reclaim their item and repay their loan, plus additional fees or interest.
If you aren't able to pay back your loan, the pawn shop will keep your item and try to sell it to get its money back. You can also extend your loan if need be.
If you shop for deals at a pawn shop, you are thus technically browsing unclaimed collateral.
Is a Pawn Shop Loan Right for You?
Pawn shop loans give anyone age 18 or older the opportunity to get cash in a pinch without the risk of hurting credit history.
But is a pawn shop loan right for you? Here are the pros and cons of pawnshop loans to help you decide.
The Pros
When it comes to short-term loans, pawn shop loans are certainly less risky than other alternatives out there.
This is largely because they don't influence your credit history in any way. What's more, your capacity to repay your loan won't impact your credit score! 
You don't need to formally apply for a pawn shop loan. As long as you have an item that can serve as appropriate collateral, you can get cash in your pocket immediately.
This can be ideal for individuals struggling to make ends meet between paychecks.
What's more, while you do have to pay fees and interest on your pawn shop loan, these tend to be far smaller than those of more traditional loans. 
Payday loans, for example, another form of short-term loan individuals acquire through lenders, can have APRs as high as 400%.
And, at the end of the day, if you can't repay your pawn shop loan—and plenty of people don't—there's no harm. Debt collectors won't be after you, and the pawn shop will merely resell your item to the public.
The Cons
Even though pawn shop loans tend to have smaller fees and interest rates than other short-term loans, these additional costs can add up.
For example, you may pawn an item for $150 but have to pay $20 in fees upon repayment. This may not seem like much, but that actually comes to a 162% APR!
Some pawn shops will also not be transparent about APR up front. This is because most pawnbrokers may not necessarily charge "interest." They may only charge fees, such as fees associated with insurance, storage, and processing.
It's also important to note that pawnbrokers will likely not offer you the full resale value of your item. When you take out a pawn shop loan, you often agree to receive as little as 25% of your item's actual value.
For this reason, you may have to do a little more work "shopping" pawnbrokers to acquire the best offer possible. 
Final Thoughts
How do pawn shop loans work, and is one right for you?
Pawn shop loans are secured, collateral-based loans that don't impact an individual's credit history. While they can have high APRs, they are often less risky than other alternatives. 
However, it's important to explore all of your options before you start bringing your extra jewelry and firearms to a local pawn shop.
Most pawn shop loans are fairly small, so if you are in need of greater financial aid, it may be wiser to seek out a traditional installment loan from a licensed lender.
If this sounds like your situation, check out these online financing companies that can help you choose the most appropriate loan for your needs!