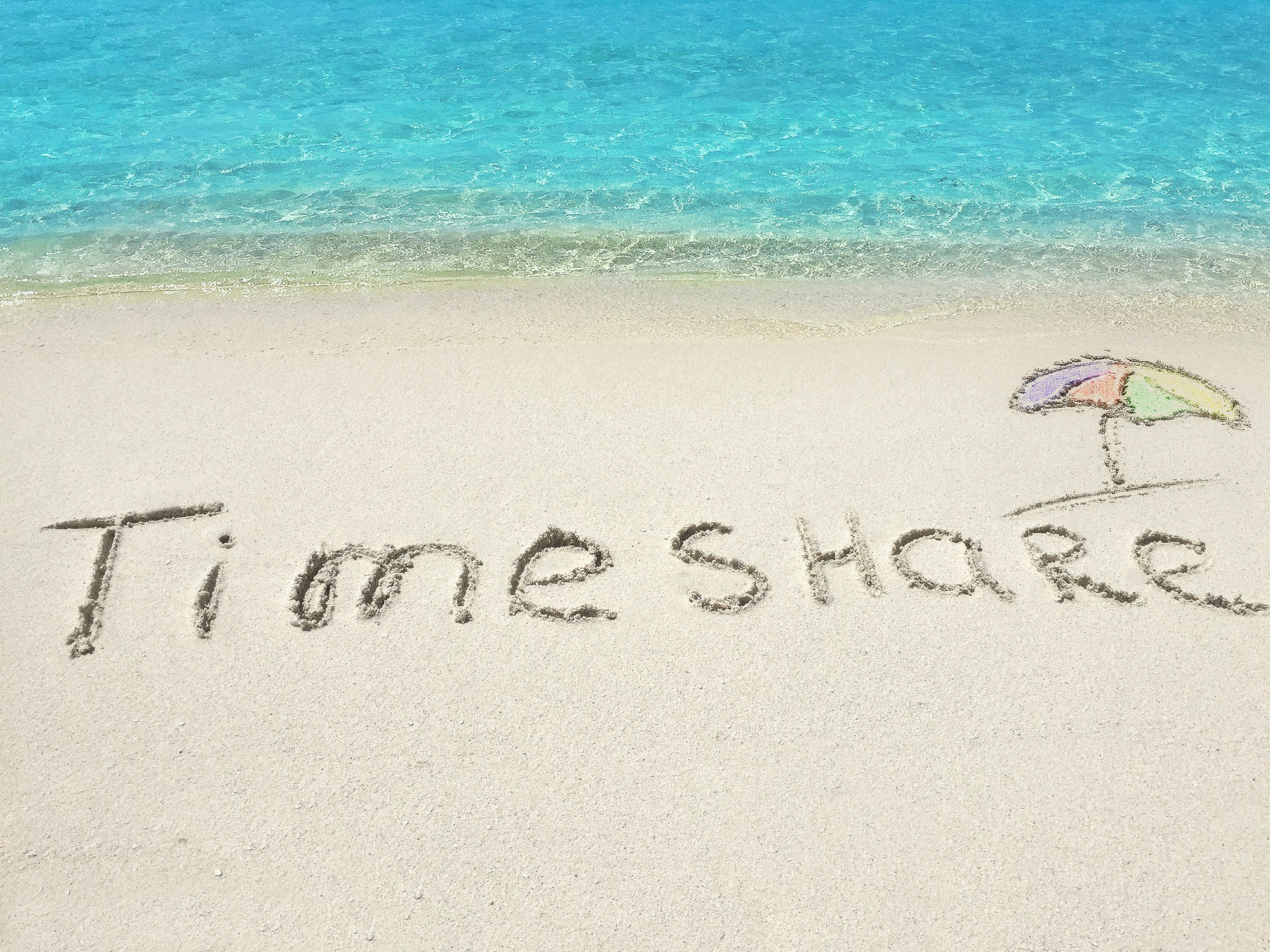 Buying a timeshare?
Timeshares can be the ultimate investment in your future. They can be used as vacation homes, rental properties, or even retirement plans.
Plus, with a timeshare, you can enjoy vacations from anywhere. Imagine if you had a timeshare in the #1 travel destination, South Island New Zealand. Or the romantic #2 ranking travel location Paris, France.
With a timeshare, you could go to highly sought-after locations, and always have a place to stay. There are many benefits to owning a timeshare, but it's not the right decision for everyone. This guide will help you decide if getting a timeshare is the right choice!
Is buying a timeshare a good idea for you? Read on to find out!
Why Is Buying a Timeshare a Good Idea?
One of the best ways to determine if a timeshare is right for you is by asking the right questions. Ask yourself questions like, how often do you plan to use the timeshare? What is your budget?
Are you comfortable with the potential risks? How much should you spend on your first-time share purchase? Do you know how to buy a timeshare?
By asking yourself the right questions, you can avoid making a financial decision that you'll regret later on.
First, think about how frequently you'll use your timeshare. If you only plan to use it a few times a year, it might not be worth the investment.
Next, consider how much you're willing to spend. Timeshares can be expensive, so make sure you're comfortable with the price tag.
Also, remember that timeshares come with some risks. Make sure you're comfortable with the possibility of losing your investment.
Finally, think about how much you should spend on your first-time share purchase. Timeshares can be a significant investment, but don't go overboard on your first purchase.
Tips for Signing the Right Agreement
Never rush into a timeshare plan. If you don't have the time to think things over, it's not the right time for you to start an agreement.
When purchasing a timeshare, it's essential to read the agreement carefully. This will help you understand the terms and conditions of the sale. There may be hidden fees or restrictions that you are not aware of.
It's also essential to research the company you're buying from. Make sure they are reputable and have a good track record.
Here are a few more tips:
Don't sign before reading the fine print
Ask all your questions
Research company thoroughly
Never send advanced payments
Talk to a lawyer if there are doubts
Check for hidden fees
Negotiate freely
Never rush into signing a contract. Instead, if you are not sure about something, contact the timeshare company for clarification
Buying a timeshare can be a big decision, so knowing what you're getting into is important. By reading the agreement carefully and doing your research, you can make an informed decision that's right for you.
By asking many questions, you can avoid any surprises down the road. If you have any doubts, contact the timeshare company for clarification. And, if you're still not sure, it might be a good idea to get a lawyer's opinion.
Double-check for any hidden fees or charges, and don't be afraid to negotiate. Especially if you plan on staying in a unit for 2 days. If the timeshare company knows you're serious about purchasing, they may be more likely to give you a better deal.
If the company isn't giving you what you want, try bargaining for a better price, or look for a different company to buy from. The key is to be informed and comfortable with the agreement before signing anything.
How Much Can You Afford?
The cost of a timeshare can be a bit daunting, so it's essential to make sure you can afford it.
How can you be sure you can afford the cost of a timeshare before you buy? Just remember to factor in all associated costs and be prepared for unexpected ones.
Annual Fees
What type of annual fees will you be paying? Some resorts have maintenance or amenity fees, while others require you to pay for electricity, cable, or internet. Ensure you know what to expect and include those costs in your budget.
One of the best ways to find out the annual fees for a particular timeshare is to ask the resort. They should be able to provide you with a detailed list of all the costs associated with owning the property.
Insurance Costs
Almost every type of property needs some kind of insurance, and timeshares are no exception. Be prepared to pay for insurance on your timeshare, whether through the resort or an outside company. The cost of insurance can vary depending on various factors, so make sure you get a few quotes before you decide on a provider.
Annual Taxes
Just like any other type of property, timeshares are subject to taxes. Be prepared to pay state and local taxes on your timeshare each year. These taxes can add up, so make sure you factor them into your budget.
Commission to Broker Upon Sale
If you ever decide to sell your timeshare, you'll likely have to pay a commission to the broker. This fee can be anywhere from 10-25% of the sale price, so it's essential to consider that when budgeting. If you're not prepared for those costs, it may be best to look elsewhere for your vacation needs.
Calculate Your Disposable Incom
One of the biggest things to consider when thinking about timeshare is your budget. The last thing you want to do is agree to a payment plan that you won't be able to keep up with. Failing to make timeshare payments can quickly ruin your financial credibility while also making your vacations stressful!
Be financially free by staying honest about whether or not you can afford timeshare payments. For instance, you should only consider getting a timeshare if your disposable income will allow it.
Disposable income is the amount of money left over after you subtract taxes and other mandatory deductions from your gross income. It's what you have available to save, invest, or spend on fun things like timeshares.
About half of Americans have around $250 in disposable income each month. For some, the numbers are much lower than that. To easily make timeshare payments, you'll want to have close to $500 or more in disposable income each month.
Calculating your disposable income can help determine how much you can afford to spend on a timeshare. To find your disposable income, use this formula:
Disposable Income = (Gross Income – Taxes – Mandatory Deductions)
For example, your gross monthly income is $5000, and your taxes are $1,500. You also have $2,500 in expenses every month. You'd add the expenses ($1,500 + $2,500) to get $4,000.
Then you'd subtract the total expenses from your gross income of $5,000. The end result would be $1,000 of disposable income.
Types of Timeshares
What type of vacation experience are you looking for? There are all sorts of timeshares to choose from. Whether you're looking for a luxurious resort or something a little more budget-friendly, there's likely a timeshare that's perfect for you.
Points System
The hgvc points system is one of the most popular types of timeshares. With this option, you purchase a certain number of points each year which can be used to book vacations at various resorts. Points systems can be a little more expensive than some other types of timeshares, but they offer flexibility.
Fractional Ownership
Fractional ownership is a type of timeshare where you own a certain percentage of a property. This option is typically more expensive than other types of timeshares. Still, it comes with many perks, like access to exclusive resorts.
Timeshare Resorts
If you're looking for a luxurious vacation, a timeshare resort may be the perfect option. These resorts offer all sorts of amenities, like swimming pools, restaurants, and spas. And because they're often located in popular tourist destinations, you'll have no problem finding things to do.
Timeshare Condos
If you're looking for something a little more affordable, a timeshare condo may be the right choice. These properties are generally smaller than resorts, but they offer all the same amenities. Plus, you'll often have access to shared pools and other facilities.
Timeshare Villas
Similar to condos, timeshare villas are a more affordable option. They're also typically smaller than resorts, making them a good choice for those who don't want to spend a lot of time on their vacation. But unlike condos, villas often come with their own private pool and other amenities.
Should I Buy a Timeshare?
Is buying a timeshare the right choice? That question depends on several factors, including your budget and how much vacation time you want. But overall, a timeshare can be a great way to save money on vacations and enjoy all the amenities of a luxury resort.
If you're thinking about purchasing a timeshare, be sure to do your homework and find the best option for you. You'll be glad you held out for the perfect deal.
You're not alone on your journey. Our website is full of helpful tips, just take a look at another one of our posts.