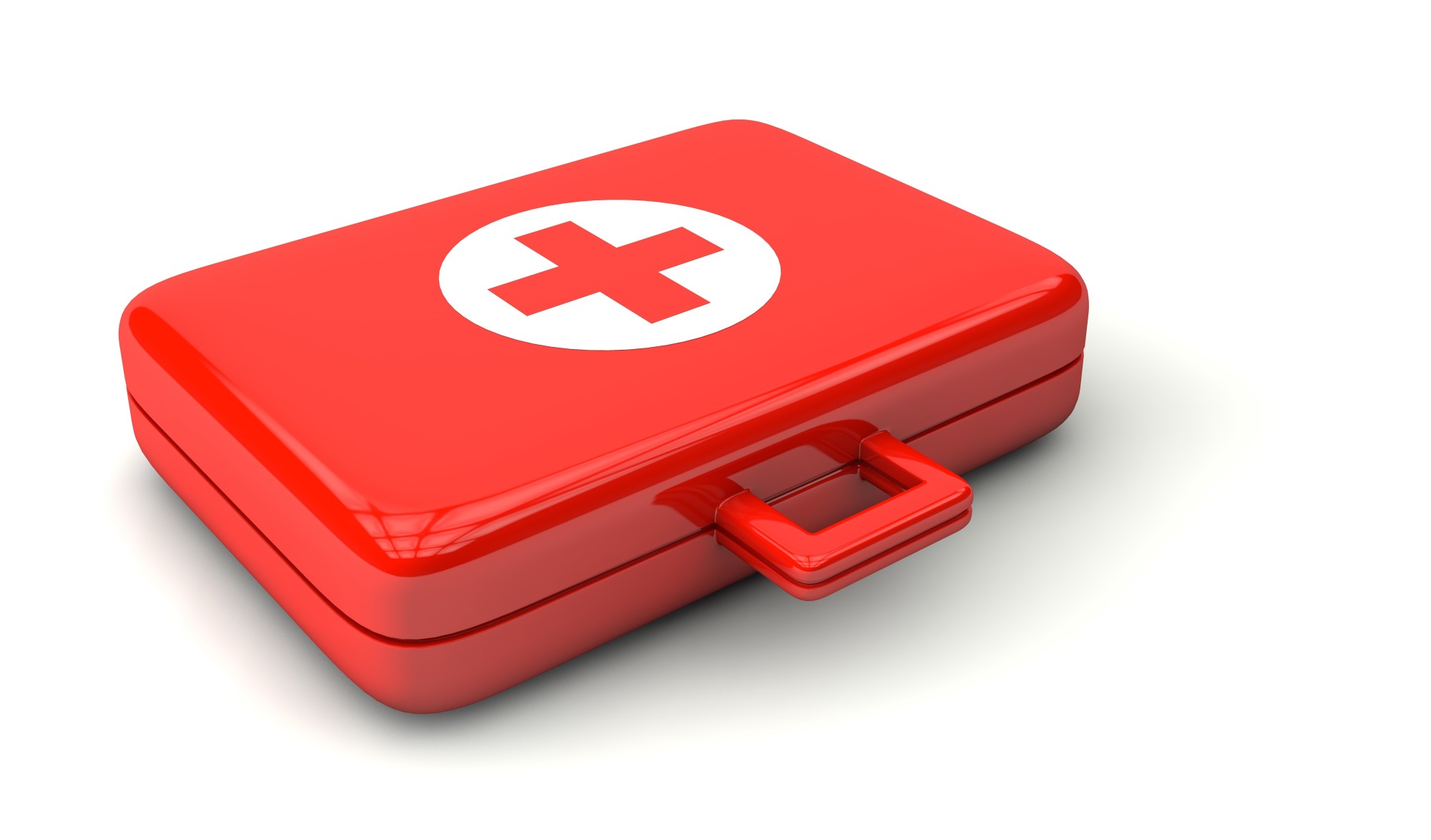 At one time or another, you've found yourself running around the house looking for something to patch yourself up from a cut or fall. Accidents and injuries can happen at any moment. They can be handled easily if you have an emergency first aid kit.
Of course, you should call 911 if you have any severe medical issues. Yet a kit can help you manage the situation before they arrive. In some of these cases, time is really a factor.
Here are 10 must-have items that you should include in your emergency first aid kit to be best prepared.
1. First Aid Injuries Manual
Sometimes you'll have no clue how to handle an injury. It would be helpful if your kit included a pamphlet with common incidents and their treatments. The manual should explain how to handle some emergencies like how to treat bites, sprains, wounds, and other common health problems.
Having a manual for your emergency first aid kit is also important because you don't know who might end up using it or how experienced they are with the injury.
2. Tweezers
Tweezers should be present in the emergency first aid box regardless of how basic your kit is. Tweezers can help in removing splinters, glass, or debris from a wound. 
They also come in handy when you need to remove stingers left by wasps or bees.
3. Alcohol Swabs
An important part of treating an injury is cleaning it to avoid making it worse. Alcohol swabs help in cleaning the infected and wounded areas before clothing the wound with bandages and antibiotic ointment.
Alcohol swabs may be used together with anesthetic swabs to sterilize other items such as tweezers to prevent any further infections.
4. Antibiotic Ointment
This can be used in topically treating tons of conditions. It's perfect in healing and relieving pain from the wounded area. The antibiotic ointment helps in keeping any infections from the bruise.
Antibiotic ointment should be administered after cleaning the injury.
5. Bandages
Every emergency first aid box should have different types and sizes of bandages. It's best to buy an assorted number of bandages and place a few of every type in a kit. Traditional bandages are often preferred to the largest and smallest bandage sizes, so it's important to pack more of them.
Here are some of the bandage types to consider.
Roller bandages 
These bandages are used to support injured joints, maintain pressure in wounds, secure dressing, and limit swelling.
The types of bandages include:
Self-adhesive bandage
Conforming roller bandage
Support roller bandage
Open-weave roller bandage
Tubular Bandages
Gauze tubular bandage is used to ensure toes and finger dressing are secure. It's applied to the injury with a special applicator. 
Gauze bandages can be used to absorb blood or as covering. They come in different sizes, and each kit should include an assortment.
Elastic Bandages
These bandages help in reducing swelling by keeping a sprained joint immobile. Elastic bandages come with metal fasteners and hook-and-loop to keep them in place. They can be wrapped about wrists, knees, elbows, and ankles until you get to the doctor. 
The bandages vary between one and six inches.
Triangular Bandages 
These are made of cloth and can be folded to make slings and bandages. If they are wrapped and sterile, they can cover burns and large wounds.
6. Medical Tape
Medical tape is used as wraps when securing a wound. It can also play the role of a gauze pad. Medical tape is made in a way that doesn't leave a residue or harm the skin and comes out perfectly as a role.
7. Instant Cold Pack
To prevent swelling, health professionals recommend you ice certain injuries. A one-time cold pack doesn't become ice until one end of the sealed part is opened, which activates the material instead. 
The cold packs are very reliable as they don't require any refrigeration. There are plenty of different kinds of temperature packs that you can get in different sizes. You can check online supplies for more options.
8. Disposable Plastic Gloves
It's important that the person dressing wounds, handling any body fluids or waste. Latex-free gloves should be used when the person involved isn't allergic to latex. They can help with preventing someone from coming into contact with bacterial transmissions. 
9. Emergency Numbers List
It's important to have a few numbers of reliable people in the first aid kit. This is very useful in case you fall unconscious. 
The person who helps with your first aid may reach your loved ones and inform you of the hospital you're at. 
10. Prescription Medications/Painkiller 
Be sure to include both non-aspirin and aspirin. If they are children remember to include pain killers that will help kids. These can help relieve pain from minor pains and aches, as well as treat scrape and deep wounds. 
If you're under any medication, always include a few of each of the medicine you take. Adding a sticker of your condition may also help. You can also include a note of the medicine that should be administered to you under different incidents.
The information helps in making sure you don't take any painkillers that could trigger other health problems. 
Do You Have Your Emergency First Aid Kit Ready?
No one looks forward to getting into an accident. It's important to have a plan just in case it happens. An emergency first aid kit can help turn an injury around by reducing excessive bleeding or swelling.
All of the things included can help prevent the extent of the wounds. It also makes sure you get back from your normal activities as soon as possible. 
For more tips and advice, check out our blog section.