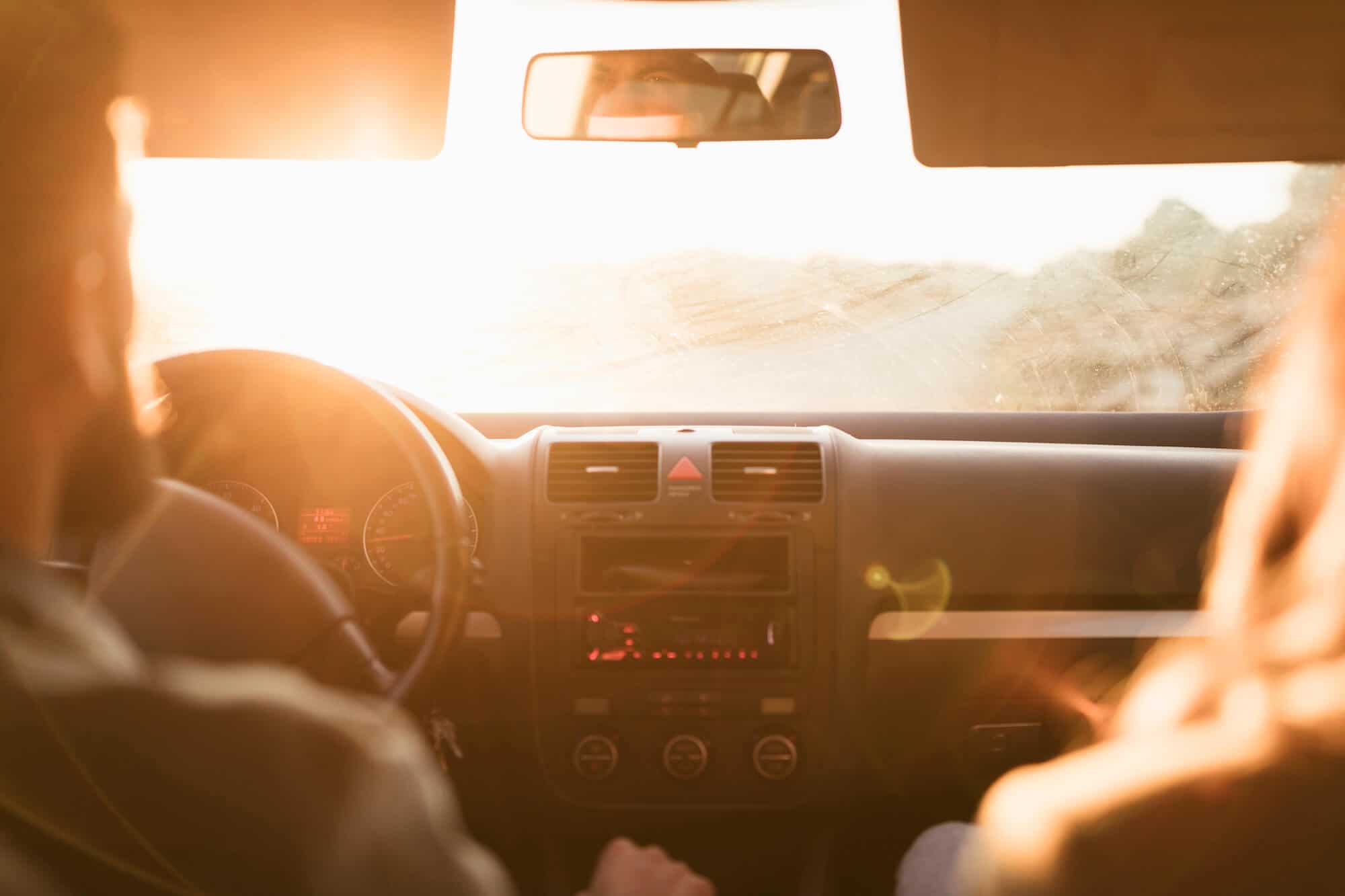 Going on a trip by yourself can be a real challenge. Whether you're meeting friends halfway across the country or you're a truck driver who regularly logs many hours on the road, spending so much time behind the wheel can be hard.
Staying safe is important, which includes becoming a better defensive driver and making sure your vehicle is road-ready, but it also means protecting your sanity. It's easy to feel like you're going a little crazy when you spend so much time in the car by yourself!
Here are some tips to make your trip a little more comfortable and enjoyable.
Plan Places to Stop
You will probably be tempted to spend as much time behind the wheel as possible so you can get to your destination quickly, but that's not a good idea if you want to stay sane. It's easy for the road to start to blur at the edges, your legs to feel stiff, and your mind to wander when you spend too much time driving without a break.
Do yourself a favor and plan places to stop. It will give you a change of scenery and help you regain your mental faculties. In addition, it will also give you something to look forward to. When you know your next stop, you can count down the minutes until you get there, and you can spend a little bit of time thinking about what you're going to do when you get out of the car.
Make Time to Move Your Body
It's important to make time to move your body when you are on a long road trip. It can be hard because you aren't likely to be able to hit the gym, but that doesn't mean there aren't plenty of exercises you can do when you park the car at the rest stop.
Jogging and walking are always good options, but you should also do a few stretches that target the muscles that can get tight when you sit in the car for long periods of time. Just a few include:
Quad stretches
Side squats
Neck stretches
Shoulder rolls
Make Sure You're Well Rested
Finding time to sleep can be hard when you're on the road for multiple days in a row. Not only might you want to make good time, but you may also be unsure of where to stop while you're on the road. Although it's easy to justify spending the entire day and most of the night behind the wheel, it's much better to make time to sleep.
Drowsy driving is dangerous. It can also make driving unpleasant. Focusing on the road can be difficult when you feel exhausted, and the thought of spending more time driving can become unbearable. Don't power through it! Take a nap in your vehicle or find a roadside motel and get some rest so you can return to the road feeling refreshed.
Get Your Entertainment Ready Before You Hit the Road
You aren't going to be watching movies while you're on the road, but there are plenty of ways to keep yourself entertained. Instead of trying to figure out how to get everything going when your eyes should be on the road, get your entertainment ready before you put your car in drive.
For example, you might want to make a massive road trip song list that will play only songs that you want to listen to so you don't have to worry about skipping songs or switching radio stations. Get podcasts you want to listen to ready, and connect your phone via Bluetooth to your vehicle if you expect to receive any calls.
Make Comfort Your Top Priority
No matter how many breaks you plan, how much you move your body, or what songs you listen to, sitting in the same seat for such a long time can get uncomfortable. Before you hit the road, take some time to make your car a little more comfortable.
That includes adjusting the seat and the headrest, but there are other things you can do to make your seat more comfortable. Gel cushions can be more comfortable to sit on than the seat itself and neck pillows can help support your spine. Windshield visors, steering wheel covers, and small lap blankets can all help, depending on what time of year you're traveling.
Don't let your next solitary journey in your car whittle away at your sanity! With the tips on this list, you can make it to the end of your trip with smile on your face.