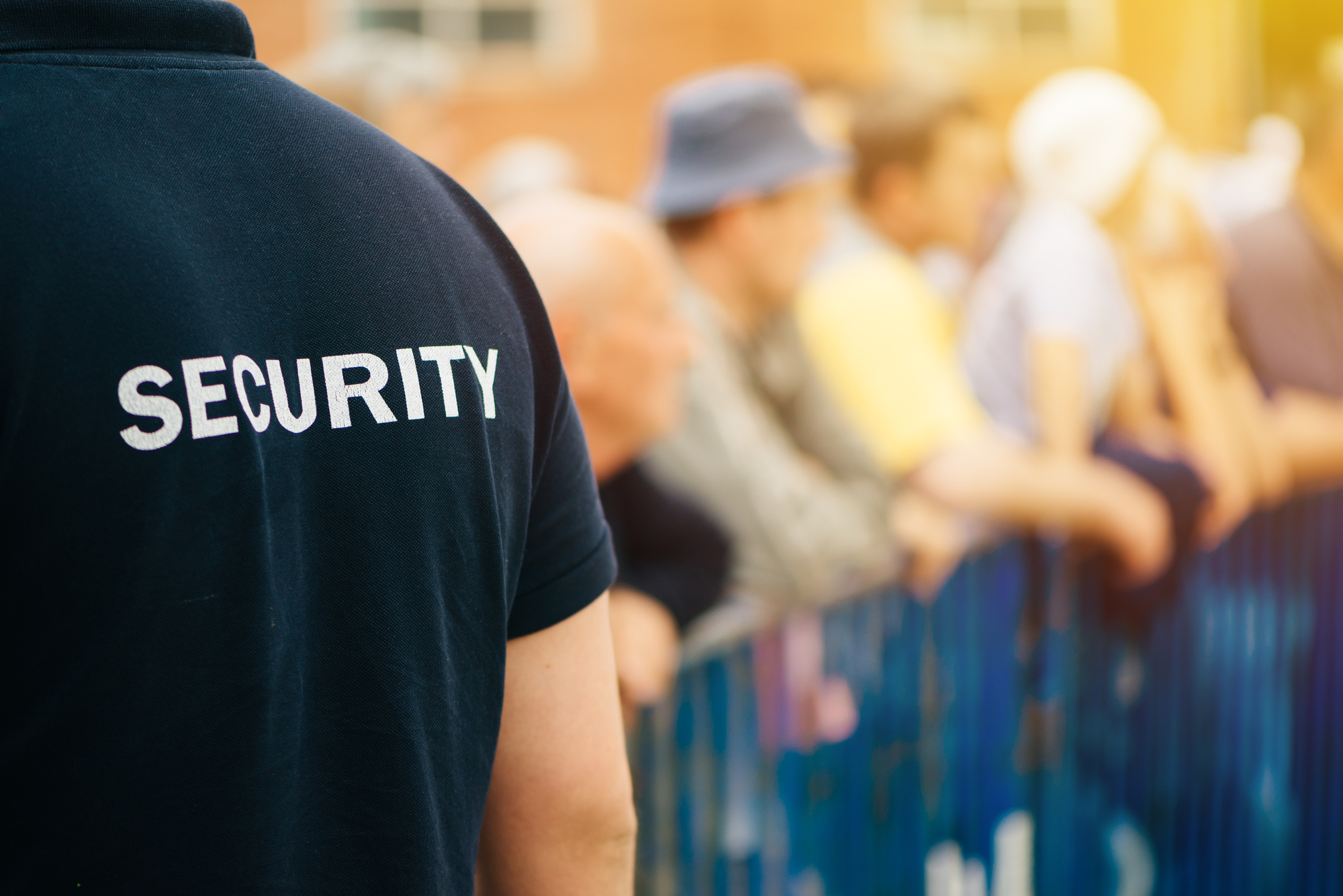 A lot of work goes into planning an event, but one of the most important things you'll decide is which security company you'll choose.
While nobody likes the idea of problems arising during their event, it's always a possibility. When you hire the correct security provider, those problems will be taken care of quickly and efficiently, so they don't cause too much disruption.
But how can you be sure you're hiring the correct security provider for your event? Continue reading to find out.
Make Sure the Security Company Is Qualified
When hiring event security, be sure you're hiring qualified professionals. Each state and municipality may have their own requirements of security guards. Generally, however, there are a few things you can always look for when choosing a security company. 
Most importantly, you want to hire a company whose guards have up-to-date Master Security Licenses. You'll also want to find security companies whose guards have first aid certifications and on-the-job experience.
Choose a Local Company
Each geographical area will have its unique security risks. Only a local company will understand the specifics of that area. Choosing a local company means you'll receive the most comprehensive, informed security for your event.
Understand Your Security Personnel Needs
How much security personnel will be needed for your event? Many people have no idea how to determine that number. While every event will have unique needs, you can follow some general guidelines to determine the appropriate amount of event security personnel.
Start by seeing how many people are expected to attend your event. You'll want to hire at least one security guard per every 100 expected attendees.
Next, you'll want to consider your venue. Include at least one additional security officer for each point of entry.
For example, if you're hosting an event where 200 people are expected to attend, and there are two entry points, you'll want to hire at least four security personnel. If you have an event with an expected attendance of 1,000 people and six entry points, you'll need at least 16 security guards.
Check References and Reviews
You'll want to hire a company with an excellent reputation. One way to see what kind of a reputation a security company has is by checking references and reviews.
You can ask the security company you hope to hire for references. You'll want to see at least three professional references, if possible. Make sure you contact the references.
You can also look at online review sites. The best companies will have a high rating and multiple reviews to compare. Beware of companies with consistently low ratings, as this is a great indicator you won't have a positive experience.
Do You Have More Questions About Hiring Event Security?
Hiring the best event security company for your unique situation is essential. If anything goes wrong, you want security that can quickly and efficiently handle the situation. The information above can help you choose the correct provider.
Do you have more questions about hiring event security?
Check out our other blog posts. You'll find more information on closely-related topics that will help you dig deeper into the subject.