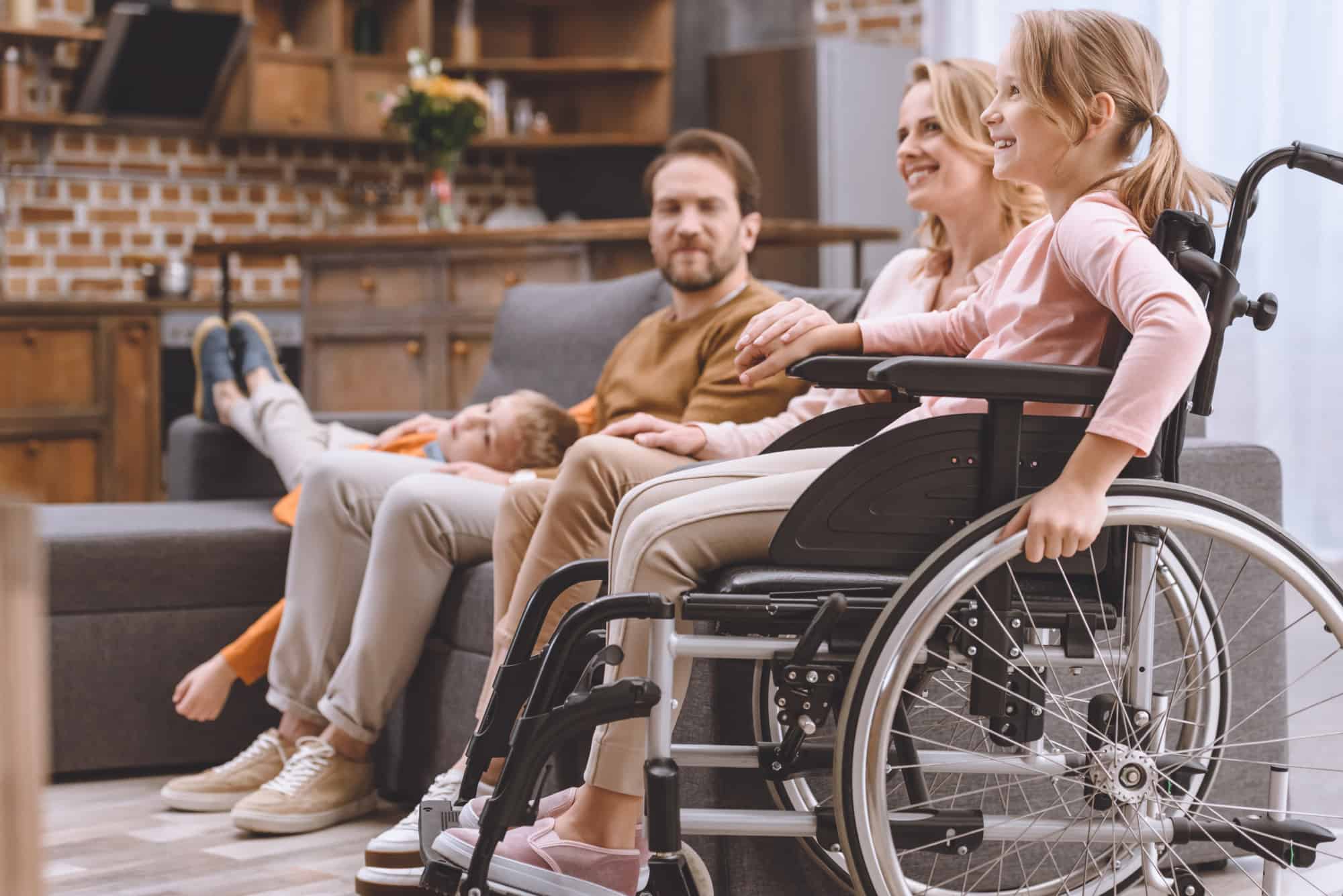 As nearly a quarter of all seniors suffer from mobility issues, it's vital that we consider them before they come to visit our home. Making a handicap accessible house can be expensive, but if we make a few small changes, we can ensure that our loved ones are safe and secure when they visit.
For just a small investment, we can make them feel at home and let them know that we welcome them, even as their mobility needs change.
Here are five ways to ensure your home is accessible for your loved ones who visit.
1. Expand Your Doorways
While this can be a fairly pricey change to make in a home, it's one of the most vital. As people get older, they need to walk with walkers, canes, and even use wheelchairs. If you can't get around a home or go from room to room without knocking things over, it's time to find a way to make doorways wider.
This is important in the most essential spaces like the bathroom, bedroom, and kitchen. While it's a serious investment, if we're going to ensure that our loved ones feel secure, at home, and comfortable, we can't have them feeling cramped.
Offset hinges can help to swing doors clear of an opening so that you get an extra few inches of space. If this doesn't do the trick, then it might be time to grab a sledgehammer.
There are no real shortcuts when it comes to creating more space and widening doorways, but it's an absolute necessity in many cases.
2. Build A Ramp
If you were ever a skateboarding teenager, then you probably learned all about building ramps at some time. However, building a ramp as an adult to bear the weight of a disabled loved one is a much more intense process.
Building a ramp costs a little bit of money but more than anything, it must be done carefully. Adding a ramp that just slides over your stairs isn't enough. Often the grade is too steep and it's dangerous for an older person to try to go up this ramp.
You'll need to build out a mobility ramp that might be several feet longer than a staircase for a safe angle. You'll have to do a little bit of math before you build so that you create a ramp that's at a grade that makes sense. 
You might have to talk to local building authorities before you build your ramp. You're going to need a permit that fits in with building codes before you start constructing. Check with the local laws before you start.
3. Grab Bars Go a Long Way
One of the simplest things that you can add to your home to ensure that it's comfortable for someone with limited mobility to get around are grab bars. These bars can be added for stability near the toilet, the bathtub, or anywhere where a loved one might slip and fall.
Just a simple 1.5-inch diameter bar can help most people to hang on. Make sure that they're mounted at a height that makes sense for your loved one before you mount them. Mounting them too high or too low is going to require you to move them, adding more holes to your wall.
While you're installing these bars, consider any additions you could make to beds, chairs, or anywhere your loved one sits or lies down. It's important that they get up and down without any major issue to stay safe.
4. Add a Toilet Riser
While the squatty potty has been a major addition to some peoples' lives in recent years, toilet risers have been around for decades. These additions that fit over a toilet seat can help people who have trouble getting up and down.
Toilet risers are available at most hardware stores and lots of pharmacies that sell items for people with mobility problems. You can get these items for less than $50 a piece, so adding them to several toilets in your house won't be a major expense if you have a large home.
If your loved one has trouble getting up and down in general, there's lots of handicap furniture you can get them. Every piece of furniture in your home should have some way to adapt to them, even if it's just a few pillows that can be moved from seat to seat.
5. Flooring Matters
When you're trying to make a space that's safe for older people who are limited in their mobility, you should consider your flooring choices. Flooring is going to make a huge difference in how easy it is for your loved ones to move around confidently and securely. Even just a simple slippery tile floor could spell disaster for someone you love.
Consider having some carpeting that you pull out for their visit. You don't have to tear up all of your hardwood and can make sure their cane or walker won't hit a slippery patch.
If they use a wheelchair for mobility, then it might make sense to add something over any installed carpeting. It's hard to run a motorized wheelchair on carpeting, and if you have shag, it's going to get ground up by the wheels. Ask what they prefer and take their recommendations seriously.
A Handicap Accessible House Feels Like Home
When you're loved one visits your handicap accessible house, they're going to feel more safe and secure than they would otherwise. With some of the comforts of home, they will appreciate the consideration as they move around.
If you need to help your loved one with their insurance needs, check out our guide for tips.