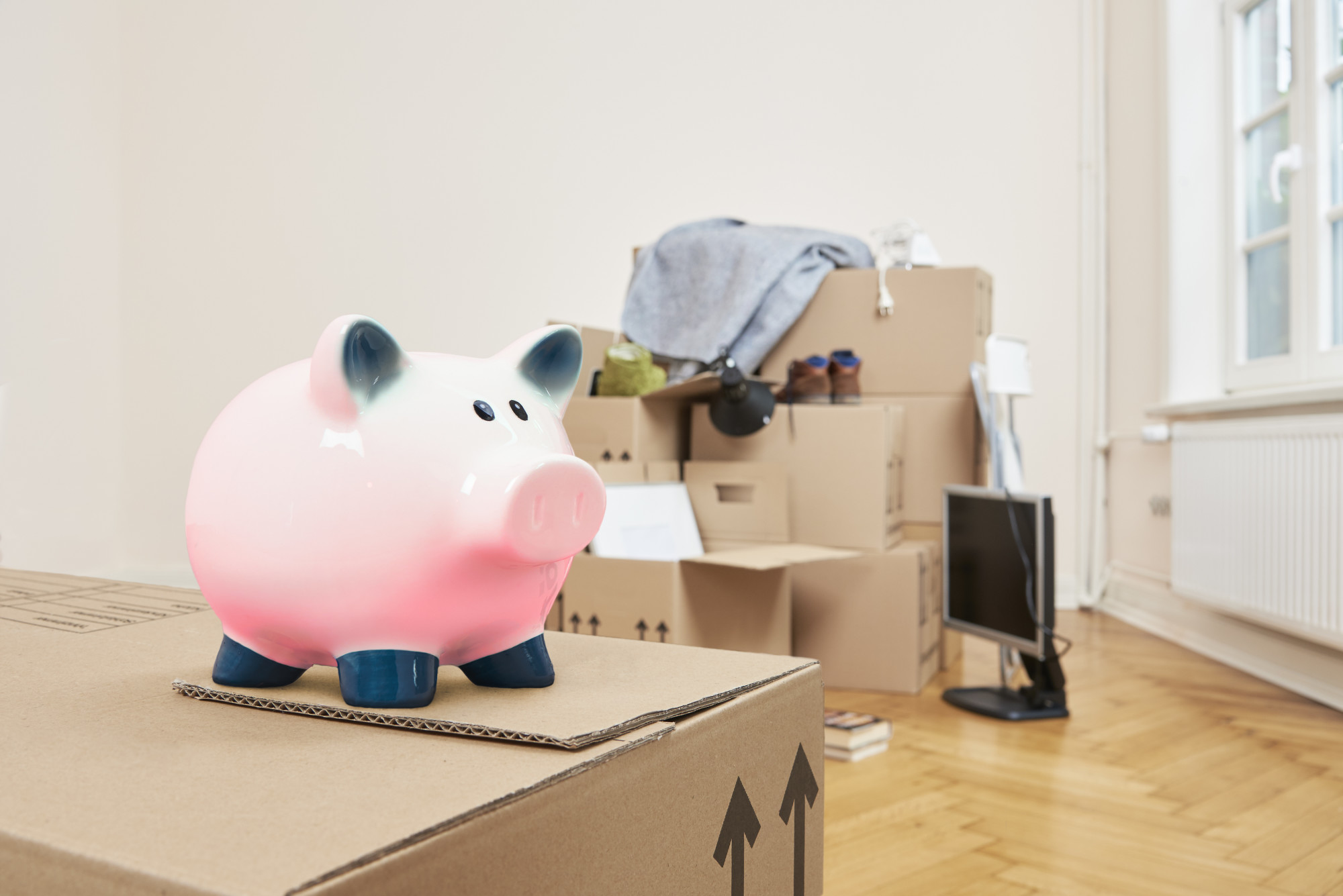 If you're planning a move, you're probably asking yourself important questions like "How much money should I save before moving out?" and "Are there any cheap ways to move?"
It's no wonder! After all, a local move will typically set you back between $500 and $1,400, and a long-distance move is much more than that! However, if you're smart about it, you can cut back these costs pretty significantly.
Don't worry, we've got your back! Here's a quick look at the expenses involved in a move and some tips for how to move on a budget.
Common Moving Costs
Before we jump into how to save money on your move, it's helpful to take a look at the expenses you can expect to encounter.
Moving Truck Rental
Feel comfortable packing and moving your stuff on your own? You'll still need a moving truck. The costs here vary widely depending on how much you have and how far you're going.
For a small, local move, you can expect to spend as little as $50. However, for a long-distance move with a large truck, you'll be looking at closer to $2,000.
Hiring a Moving Company
For most people, the prospect of moving on their own is too much to handle. In this case, you'll want to consider hiring a moving company. In most cases, you can find a single company to handle everything and will also allow you to choose which services you need.
For example, these movers will pack all of your belongings up safely and move them from your current home to the new one. Or, if you prefer, you can pack on your own and just pay for the moving service.
The costs will vary from company to company, but, in general, you can expect to pay around $80 to $100 per hour for short-distance moves and $2,000 to $5,000 per load for long-distance moves. A full-service moving company will run you closer to $900 for a local move and as much as $10,000 for a cross-country move.
Moving Container Rental
Another option is to rent a moving container, pack it yourself, and have the company move it from your current home to your new home. To rent a small container and move it locally, you'll spend about $250, while a large container moved cross-country will set you back about $4,500.
Other Expenses
Other expenses you're likely to encounter include the cost of boxes, Styrofoam, packing tape, and other packing materials.
If you're driving a moving truck, then you may also need to have your car shipped to your new location. Tack on an additional $950 (ish) to your expense estimate. If you're moving more than 1,000 miles, this will likely cost about $0.60 per mile.
Of course, you could get a car trailer and tow your car yourself. However, you'll want to make sure you're comfortable being behind the wheel of a load that large. If you are, prepare yourself for a wild ride!
If you hire movers, it's also customary to tip! If they do a good job, are courteous and don't scratch, dent, or break anything, plan to tip 10% to 20% of the cost of your move. For an average local move, you should give a minimum of $10 to $40 per person.
How to Move on a Budget: 5 Simple Tips
If these numbers are stressing you out, take a deep breath. There are some simple ways to move on the cheap – without putting your belongings in jeopardy! Start with these five tips.
1. Don't Pay for Boxes
Moving companies often charge exorbitant prices for boxes. Even if you're packing for the move yourself, buying boxes from the store can really add up. But – this is a completely unnecessary expense!
It's super easy to find boxes for free. Here are a few ideas:
Ask your employer if it's okay to bring empty boxes home (hint: printer-paper boxes are great for moving!)
Ask friends if they have empty boxes you can use (this is a good time to harness the power of social media)
Ask your local grocery store or liquor store if you can have some of their empty boxes after they're done stocking
Check Craigslist's "free" section or Freecycle
You can also ask your friends to save old newspapers that you can use to wrap your breakable items.
2. Minimize Before Your Move
One of the best ways to cut down your moving costs is to reduce the volume of what you're moving. Now is the time to be ruthless about getting rid of anything that you don't really need or love. Sell them for some extra cash, give them to friends, or donate them to charity.
Trust us, you'll feel better making a fresh start without all those extra things weighing you down.
3. Move During Off-Season
Moving companies are busiest in late spring, summer, and early Fall. If you can plan your move between the months of October and April, you might be able to get a much better deal.
If you're planning a DIY move, you might also save some money on the truck. When you take of for your move, make sure you avoid heavy traffic times. Otherwise, you'll spend more than you should on gas.
4. Ship Your Books
If you're a bookworm, you'll quickly learn just how heavy a box of books really is. You can save yourself money by shipping them using USPS media mail. You're only allowed to ship certain items this way and it will likely take a few weeks for them to arrive, but the savings is almost always well worth it.
5. Optimize Your Utility Shut-Off Dates
Lastly, you can save yourself a couple bucks by either coordinating your moving date around your billing date or shutting off your service early. Most utility companies won't pro-rate your bill, so doing this will help you avoid having to pay for another month.
Happy Moving!
Now that you know exactly how to move on a budget, you can take a deep breath and enjoy planning the next chapter of your life in your new home.
If you enjoyed this article, we suggest you stick around! We've got tons of information about finance, lifestyle, entertainment, and more. Browse through our blog and find more tips for enriching your life today!