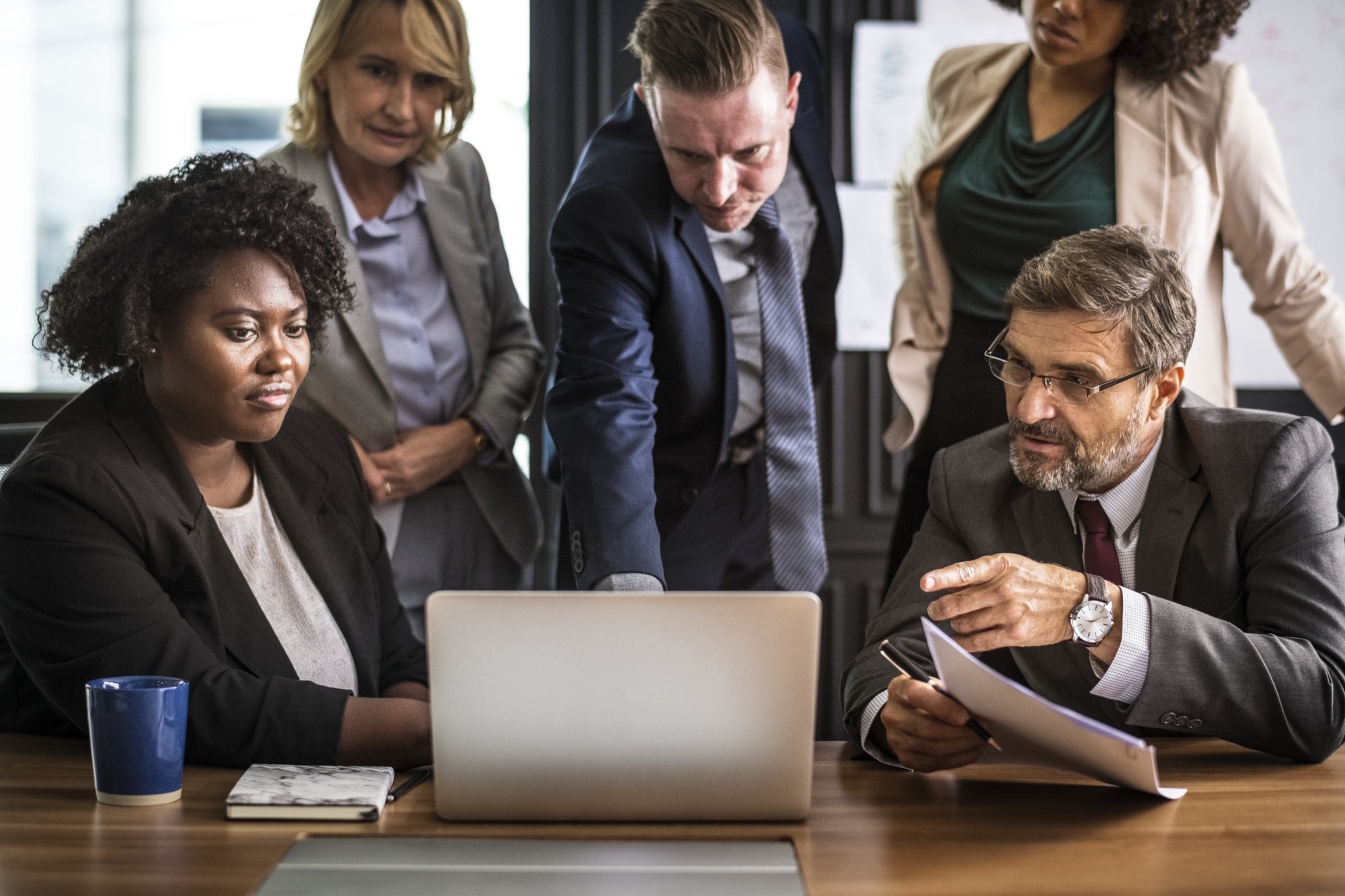 The rise of the pandemic put the world on hold and confined people to their homes. Many businesses shut down and many others lost their jobs. Most of the population in the US is subject to self-quarantine to avoid infection. 
Despite the rapid changes in our daily lives, businesses must adapt to new conditions. Adapting to these new circumstances is easier to achieve thanks to digital communication. Through the internet, anyone can make contact without risking their health. 
Here are some free video conferencing apps you can use to handle your business. Read on to discover some of the best free video conferencing software. Whether you're new or have been a long time work-from-home employee, these free video conferencing apps will come in handy. 
Essential Features of a Video Conference App
A video conference app or software allows you to hold live conferences with anyone in the world. Through these platforms, you can transmit your voice, video, or texts. While you can find many free online platforms, ensure to choose the best one to avoid disruptions. 
If you're looking for a good conference app, take note of these essential features. 
Screen Sharing
A good free video conferencing app must have a screen sharing feature. For those who don't know, screen sharing allows you to share live feed from your screen. This feature allows you to save time when explaining certain topics. 
Screen sharing helps you avoid unnecessary and time-consuming questions. Some of the best apps offer individual screen sharing features. However, some platforms may ask you to sign for paid subscriptions. 
Chat Room
A chat room is an essential part of any communication platform. This feature allows you to talk to your team members if you have a faulty mic or don't have one at all. You can also use this to take down notes during the virtual meeting. 
You can also use the chat room to share important links instantly. You can save time without having to write a long e-mail. A chat room allows you to make fast and efficient communication. 
Conference Recording
Having recordings of your conferences can be useful for future reference. You can review this footage at any time if necessary. A conference recording allows you to keep track of all tasks. 
A conference recording feature can also help you save time because you can reuse this footage. You can use third-party apps if your free video conferencing app does not have this feature. If you have a Mac, you can use its screen recording tool. 
Mobile Apps
Choosing a video conferencing software with a mobile app is more convenient for all of your team members. Everyone can have easy access to an app available on both iOS and Android. Over 96% of Americans own a cellphone, that's more than any other information device. 
Having free video conferencing apps on your mobile device allows you to be productive on-the-go. A mobile phone is the most flexible device you can own. You can host a conference with your team from the train, plane, or even when stuck in traffic. 
A successful video conference may require a strong internet or data connection. A weak signal may interfere with a meeting. You can upgrade your internet here! 
File Storage
Managing your expenses is a crucial aspect of any business. A good free video conferencing software provides storage. This allows you to avoid paying extra for premium cloud storage solutions. 
Having a video conferencing software with file storage not only allows you to save money. It also provides more convenience through easy sharing with your team members. You can get easy access to your documents by storing files in your video conferencing server. 
When to Start Using Video Conferencing Apps
Video conferencing is becoming more common in the business landscape. Implementing video conferences into your business may depend on how your business operates. If most of your team members work from home, video conferencing is a must. 
Transitioning may be a little difficult at first. But using video conferencing apps allows you to stay on schedule with your business. Using these apps allows you and your team members to stay productive in the competitive global market. 
Looking for a good free video conferencing service? Don't worry, we got you! Here are some of the best free video conferencing software that you can try out today. 
GoToMeeting
GoToMeeting is one of the most popular platforms on this list. GoToMeeting provides the easiest platform to host online conferences. This platform is beginner-friendly, allowing users to host meetings with one click.
Anyone with the GoToMeeting app can host an online conference at any time. You may also host meetings through chat links, email, and through any Microsoft Office program. GoToMeeting offers screen sharing to its users. 
GoToMeeting is an ideal platform for small businesses. Its free version allows only up to three participants and an audio conference. If you run a small team, consider using GoToMeeting! 
Team Viewer
Team Viewer claims to be one of the most secure video conferencing software. They have over 1.3 billion protected devices that use remote support and join online meetings. Team Viewer allows you to run several sessions at once on Mac operating systems. 
Team Viewer also offers a handy sticky note feature. With this, you can leave notes for your clients or team members. Team Viewer covers most devices and supports Windows, Mac, Linux, Chrome, iOS, and Android. 
Skype
Skype is one of the oldest and most popular free video conferencing platforms. Some people may not know that Skype also offers a screen-sharing feature. To use Skype for web conferences, users will need to sign up for an account and download the program. 
A team member must be in your contact list before you can invite them to a web conference. With Skype, you can host both video and audio conferences. Its free service allows up to 25 participants. 
Skype supports Android, iOS, and desktop platforms. You can also use Skype for on-the-go conferences. 
Zoom
Zoom offers free and paid plan options. Zoom's free version limits you to only 40 minutes on group meetings. This does not apply to one-on-one meetings.
You may also consider subscribing to a paid plan to get longer web group conferences. Zoom also allows multiple users to share their screens. This makes collaboration easier during group conferences.
An upgraded plan allows an unlimited number of participants. A paid plan also includes features like active speaker view, full-screen views, and more. You can also get an MP4 recording, virtual whiteboard, and private and group chats. 
Google Hangouts
Signing up for a Google account gives you access to all of Google's solutions. With a Google Account, you can even use Google Hangouts to host online meetings. Google Hangouts allows users to send receive instant messages, SMS messages, and video chats.
Google Hangouts also offers a screen-sharing feature to its users. Like Skype, Google Hangouts users must add each other to their contacts list before they can host conferences. However, Google Hangouts does not support more than 10 participants in a single call. 
Google Hangouts is an ideal platform for small business teams. Google Hangouts is a great free platform for small businesses. 
Cisco WebEx
Cisco is a large networking giant. Its web conference solution, WebEx, is one of the most expansive free options. Cisco WebEx users get 1 GB of cloud storage and can add up to 50 participants in a single call. 
Its active speaker view feature allows you to keep track of the current speaker. Cisco WebEx also offers real-time polls so you can make group decisions while on call. This platform also supports screen sharing and HD videos.
However, free Cisco WebEx users only get 40 minutes per call. But with WebEx, you can ensure that your connection is secure. This platform fully encrypts all meetings and recordings. 
UberConference
The free version of UberConference is another great option for small business owners. UberConference is one of the most convenient platforms because it doesn't require you to download an app. UberConference is a pure browser-based video call platform. 
But if you want to use this on-the-go, you can download UberConference on your mobile phone or tablet. UberConference allows up to 10 participants and can also record your calls. The free plan limits each call to 45 minutes. 
Use the Best Free Video Conferencing Sites Now
The pandemic forced businesses to adjust to rapid change. Any business must maintain communication with its team members to ensure success. Here are some of the best free video conferencing sites and apps. 
With these apps, you can conduct meetings from the comfort of your home. You can maintain a good work ethic while observing social distancing and take advantage of digital developments to keep your business running and active!
Of course, running and managing a team doesn't end with these communication tools. If you want to learn other important tips to maintain productivity, feel free to read more of our content right here!