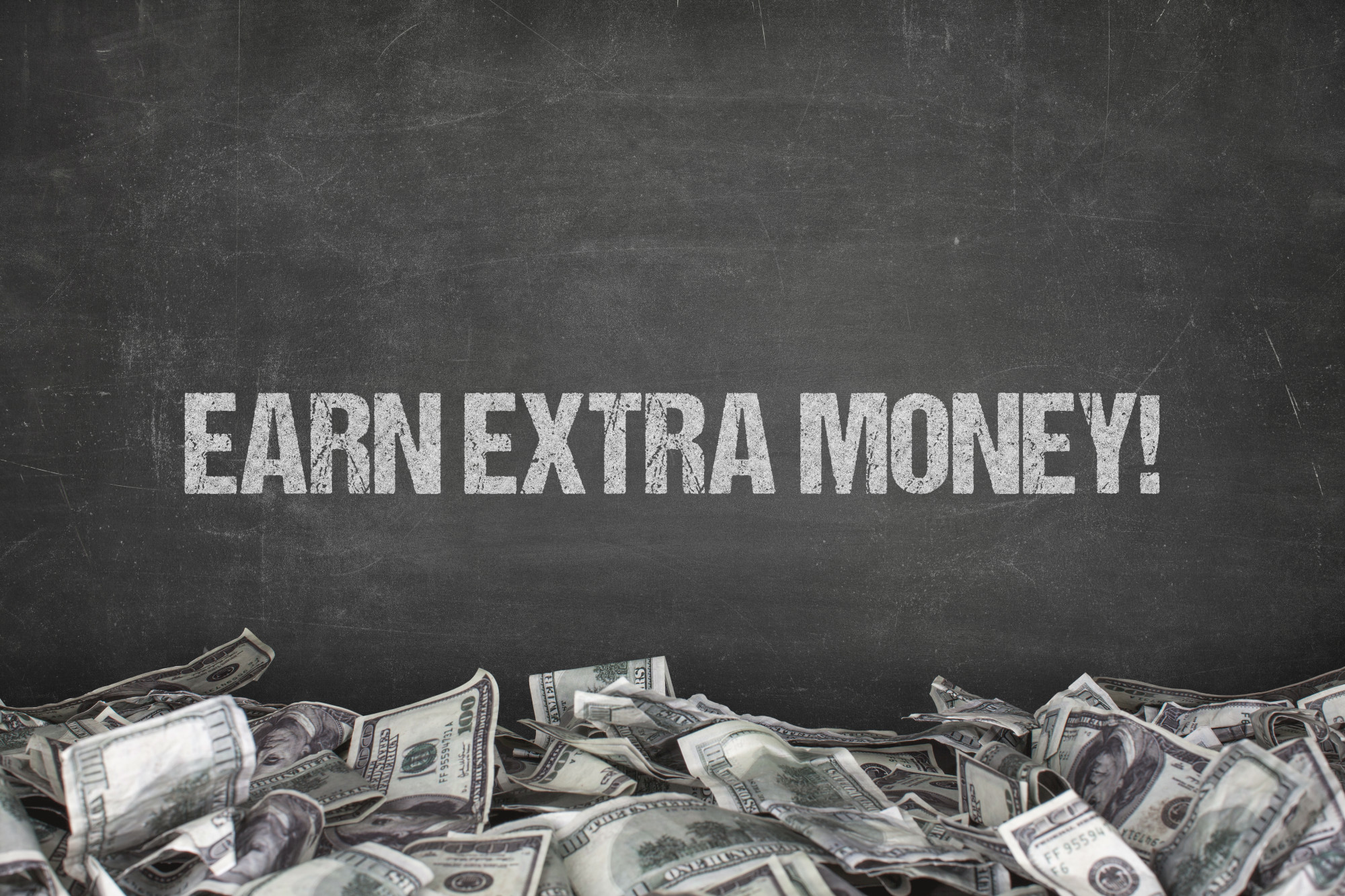 Have you been on a bit of a spending spree lately? 
Want to apply for a new credit card or even buy a home, but need to make sure you're able to pay down your debts first? 
Dealing with the costs of an unexpected emergency that ate up all of your savings?
While none of these situations are pleasant, there are ways to get cash fast and get back in the green again ASAP.
Read on to learn the best ways to get cash fash and stop stressing out about your financial life. 
1. Sell Your Old Clothes
If you're trying to figure out what to sell to make quick money, clothing usually comes in at the top of the list. 
You can list your items for sale on websites like eBay or Poshmark — but often, it can take a while to find an interested buyer (though you may get lucky depending on the quality of your items.)
Instead, take your clothes to a local thrift shop or resale store, and see how much they're willing to pay you for them. It's also a smart idea to message vintage clothing sellers on social media. They may also be interested in buying some of your items.
2. Become a Tutor
If you scored well on your SATs, are a grammar expert, or have always been a bit of a whiz at math, you should put your smarts to good use. 
Sign up on websites like Wyzant, post flyers in your neighborhood, or even email your resume to local schools. 
Depending on your skillset, parents will happily pay you anywhere from $50-$100 (or more) to help their children make the grade. 
Of course, you don't have to teach just academics!
You can share your other skills with students, like teaching them how to sew/knit, how to cook a great meal, or even how to organize their closets. 
3. Sell Some Books
Be honest with yourself: you have so many books on your bookshelves right now, there's no way you're going to be able to read them all. 
Instead of just throwing your books away or letting them collect dust, why not sell them to get cash fast? 
You can head to a local used bookstore with your collection and ask them how much they're willing to pay you to take the books off your hands. 
The good news?
Even if they don't buy them, they'll still take the books and donate them in most cases. 
4. Walk Dogs or Petsit
Love spending time with animals — but need to get paid to do it? 
If so, then you can become a dog walker for an app like Rover to connect with potential clients quickly. 
This is a great way to get cash fast, as you'll be able to see all available jobs in your area instead of waiting for people to come to you. Plus, you'll get some exercise in the process! 
You can also let your social media followers know that you're available for petsitting gigs if they're heading out of town in the near future. 
5. Look for One-Time Gigs
You can also look out for one-time jobs for cash. 
Usually, you can find gigs on Craigslist or even on social media platforms like Facebook. 
Often, you'll be playing the role of a bartender at a private party, or serving food for a catering company.
If you have special talents like singing or the ability to play an instrument, you can also book a gig at a local restaurant or jazz club pretty easily. You can pick up a babysitting job, take care of a neighbor's home while they're away, rake someone's yard, or even do computer repair. 
6. Take out a Loan
Sure, it's not always everyone's favorite option, but if you need to get cash fast and you don't have time to take on another job, consider applying for a loan. 
If you need a smaller amount of money — like $1,000 or less — a payday loan is your best bet. 
If you need a bit more than that (to cover medical expenses or a funeral, for example) apply for a personal loan.
Just be sure you can afford to pay the interest rate and the minimum payment every month. 
7. When in Doubt, Play the Lotto
When all else fails, why not rely on Lady Lucy to help you make 100 dollars fast — or win you even more money? 
Playing the lotto is fun, doesn't cost a lot of money if you lose, and comes with the thrill of possibly winning big. 
Just make sure you pay close attention to the winning numbers when you enter to avoid missing out on your funds! Visit lottery websites to get mass cash winning numbers daily. 
Need to Get Cash Fast? Follow These Tips
If you're in a financial bind and need to get cash fast, we promise you that you'll be able to line your wallet in no time if you try one or more of these tips. 
Remember that no gig is worth compromising your safety for — so be certain that you let a friend know where you're going if you're meeting up with someone for the first time. 
Need to get control of your spending and rebalance your monthly budget? 
Want to find other websites and apps that let you list your clothes or find out about one-time jobs? 
Our blog lists sites that are similar to Craigslist, Fiverr, eBay, and many other money-making opportunities. Keep reading to find more ways to bring in the dough.